It is no secret that local and international events, such as the Men's Cricket World Cup, have always been a focus of hospitality and tourism. Something as beloved as cricket tourism presents a golden opportunity for Indian hospitality services to showcase their prowess.
The Cricket World Cup has returned to India after 12 years, and cricket fans had made pre-plans for travelling and booking tickets in advance months prior to the event. Fanatics from around the globe geared up for the most beloved phenomena of the cricket world, resulting in high demand across the industry, ranging from the food and beverage sector to accommodation. Hospitality is poised to play a pivotal role in ensuring an unforgettable experience for visitors at such events.
Embracing a forward-thinking approach, most hospitality establishments have already implemented innovative strategies to provide an unparalleled service, combining the ultimate fan experience with the ultimate guest experience. With innovations already in motion and a strategic focus on customer-centric services, hotels, restaurants and clubs alike get an opportunity to gear up to capture the hearts of sports lovers.
1. Game-changing live screenings
One of the most significant shifts witnessed in cricket tourism is the trend of screening events live, an opportunity that hotels, clubs, or even cafes can seize. Not only does this give fans a chance to witness their favourite matches without having to travel to the actual venue, but it also creates a hub where guests with similar preferences can gather, creating an ambience that hits their preferences; the chance to connect with other fans while enjoying a flavourful meal. On the other hand, this experience also invites more guests to hospitality businesses, bringing them additional revenue. Businesses can further leverage this chance with interactive club applications or POS solutions that record and cater to customer preferences, offering exclusive loyalty deals and screening packages that encourage purchases.
2. Expanding accommodation options
Hotels across India recognise the influx of cricket enthusiasts and are compelled to prepare to welcome the guests. Using the booking preferences or travel/ stay habits of these guests recorded on the reservation or property management systems, hotels can make these guests feel special with specialised packages tailored for the Cricket World Cup and related interests. With these guests having specific game-related spending habits, hotels must ensure their visitors have a comfortable stay and access to exclusive amenities and services. These offerings range from luxurious suites with state-of-the-art facilities to budget-friendly options that cater to the diverse preferences and spending habits of a range of guests.
3. Embracing technology for streamlined services
With the surge in guests, investing in cutting-edge technology is becoming a must. As the guest numbers increase—and with it the local tourist populations—it is imperative that businesses find a balance between optimising revenue and mitigating the strain of overtourism. Mobile check-in processes, central reservation and guest management systems, and smart room controls are some solutions that can revolutionise the guest experience without compromising the value of local communities. Mobile apps that allow for seamless bookings and chatbots that promise instant support are also solutions that can enhance overall guest satisfaction and maintain sustainable operations.
4. Respecting the beauty in diversity
International events like the ICC Cricket World Cup attract the attention of multiple global fans, meaning that hospitality businesses need to cater to the diversified needs of fans from various communities with different needs. This includes offering unique meal options that cater to the different cultural and culinary preferences (kosher or halal, for example), setting up dedicated family zones, providing facilities for corporate gatherings, or ensuring accessibility for differently-abled guests; the focus is on inclusivity and personalisation of services. To ensure the hotel is ready for this diversification, invest in ERP solutions that promise comprehensive menu management features, guest request management modules, or even establish seamless communication among the guests and the hotel staff. Rolling out the right strategies enables the venue to go that extra mile to make every guest feel at home.
5. Creating unique experiences
The Cricket World Cup is just one event around which the crowd gathers, but the best hospitality services should be able to let their guests enjoy the best of their time. Organising cricket-themed events, interactive sessions with cricket experts and fans, or even partnerships with local tour operators to provide curated city tours and excursions ensure guests make the most of their travels; one should not forget that for international tourists, this is the best chance to make the best of their time in India. This creates a win-win situation where the business brings in more exposure and ancillary revenue while the guests enjoy an array of services and experiences.
6. Curated concierge services
Concierge services, especially those enhanced by technology, can significantly elevate the experience of guests visiting to watch the Cricket World Cup. For example, hotels can utilise apps or in-room tablets to provide guests with detailed information about the event, including match schedules, helping them stay updated about matches or teams. Another strategy is to partner with local transport services to arrange rides to and from the stadium. Digital concierge or guest services solutions can also offer personalised recommendations for nearby restaurants, bars, and entertainment venues, taking into account the guest's preferences.
Maximise opportunities and strike gold
According to the India Times, the Indian economy is predicted to be approximately $1.64 billion richer due to being the Cricket World Cup host. This is a massive opportunity for the Indian hospitality industry to showcase their capacity on the world state.
In this dynamic landscape, the emphasis on customer-centric services is paramount. This dedication to delivering exceptional service will not just satisfy cricket enthusiasts but also exceed their expectations, leaving a lasting impression that extends beyond the tournament period.
By leveraging technology, embracing inclusivity, and offering unique experiences, the hospitality industry can make a lasting impression on cricket enthusiasts worldwide and raise the bar for the ultimate fan experience.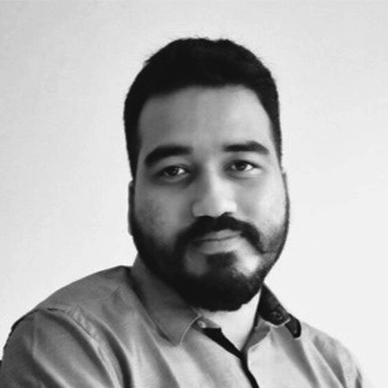 Vice President - Global Customer Success
Reeves heads our global customer success operations, managing a team of over 100 professionals, with a mission to ensure top customer satisfaction and loyalty. He is responsible for customer engagement, technical support and key account management.