The pandemic era has led cloud computing services to get a brand-new purpose in the hospitality industry. Most business operations have migrated to the cloud, responding to the high competition, increased demand, and labour shortage.   
Continuing in the post-pandemic world which is highly social and has developed new buying behaviours, the adoption of cloud technologies is likely to increase higher. Gartner, Inc reports that the worldwide public cloud spending will grow by 20.7% to a total of $591.8 billion by 2023. 
How are ERP solutions helping modern hospitality businesses?
1. Facilitate easier adoption to modern digital demands
The world witnessed explosive growth in the hospitality market as it recovered from the economic effects of COVID-19.  The travel bans, closures and delayed projects led to a surge in demand for travel, hospitality and leisure experiences. This, consequently, led to a turning point in hospitality technology adoption.   
As technology is now becoming a vital part in creating the ultimate experience for guests looking for novelty and comfort, it's no secret that even hospitality businesses are investing in enterprise information systems like ERP, SCM, and CRM. Commencing with a no-delayed welcome at the hotel lobby to a smooth departure, enterprise cloud technology in the hotel industry is now creating a completely personalised and a frictionless experience for visitors.  
2. Offer guests better control of their experiences
From selecting an appropriate venue and viewing their facilities to choosing the desired service and amenities, ERP creates a comfortable and convenient stay. Enterprise full-stack solutions also empower the guests with guest-facing modules such as cloud POS systems and enable safe transactions, accelerated ordering and table booking.  
Another example includes catering solutions which simplifies booking and reservation processes. Offering more control to guests enable the hotel staff to understand the requirements of the target audience and be prepared with a curated service.  
3. Relieve the hotel staff of extra responsibilities
Cloud-based guest service modules which provides convenient check-in and check-out, reservation-making, payment and ordering methods reduce the need for extra labour for routine operations. Providing guests better control of their journey through an integrated solution means creating a seamless experience without overexerting the hotel staff.  
These solutions also facilitate amenities to be made available to guests at their fingertips without needing to have a staff member at every beck and call. Guests can also enjoy a complete contactless journey that eliminates all touchpoints. These further releases the hotel staff from routine tasks and enable them to oversee other responsibilities. 
4. Streamline the back-end operations of a hotel
These vast number of features have made cloud ERP solutions an ideal software that combines comfort for guests and convenience for the hotel staff.  
For instance, a Property Management System (PMS) offers facilities from contactless check-in, front office management, and responding to guest requests to housekeeping; all of this leads to a top-notch solution that oversees and centralises the management of all business departments.   
Better solutions also facilitate administrative tasks which include finance management solutions that streamline all bookkeeping, material management software that oversees the supply chain and procurement, and sales and marketing solutions that collaborate the two departments for more optimised campaigns. 
5. Provide insight-driven information to make strategic decisions
The hospitality industry needs to be sensitive to guest expectations, forecasting buying patterns and adapt to the market's future, all of which are now available instantly with insight provided by ERP solutions. Cloud solutions that use predictive analytics—comprising of several next-generation technologies such as machine learning and data mining—enabling hospitality businesses to deliver an optimised service.   
These analytics applications allow the management to view business data in real-time, analyse performance statistics and leverage critical information to formulate and improve future business strategies. With most of these solutions available as mobile technologies, including in Android and iOS platforms, the hotel staff can always be in the know and understand factors such as successful and unsuccessful services, preference of amenities and facilities that drive the most revenue.  
6. Personalise guest communication
Enterprise full-stack solutions don't just bring the benefit of streamlining operations today, but will also make hotels agile in their future plans and brace them for fluxing customer needs. Whether it is launching a new service or alerting the customers about an existing product, hoteliers can determine exactly what the customers would prefer to hear about with the help of an ERP solution.  
Customer insights garnered through integrated CRM systems for example, help hoteliers to personalise every aspect of a buyer's journey, from enticing prospects with personalised offers and loyalty rewards to sending personalised emails to existing customers. Additionally, it establishes better consistency between their sales and marketing avenues and improve responsivity to customer behaviour.   
The most premium cloud ERP solutions comply with the latest data and cybersecurity regulations, enhancing the security of hotel operations and boosting the trustworthiness of data with guests.  
How to use cloud computing in the hospitality industry the right way?
The ideal solution backed by efficient local and online support, contactless and mobile adoptability and a navigable architecture can make operations more efficient, save time for employees, and create more positive guest experiences.   
Gartner research also shows that enterprises will spend more on public cloud services than traditional IT solutions by 2025. This means hotels must consider switching to modern, cloud-based software that's constantly evolving. As cloud conversion doesn't require a lengthy installation, a hospitality business can implement a new system or upgrade its existing platform without hindering or halting the current operations.  In other words, cloud ERP software brings just the right combination for businesses of the modern world: safe, secure and smart solutions.   
A hotel may not be able to predict what changes will affect the global economy, but it can always rely on the cloud to adapt to the unexpected.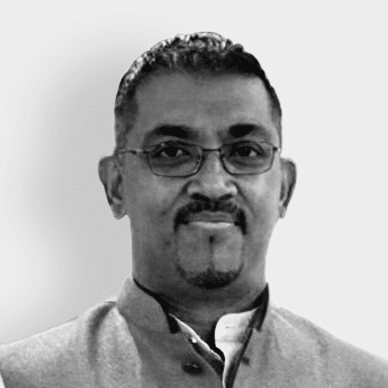 Senior Vice President- SAAS Engineering
An extremely driven and dedicated personnel, Kevin is currently the Vice President of Products at IDS. He has the unique ability to be a strategic leader looking over the entire new development concepts and making them a reality. He works extremely focused in an intense environment and is a result-oriented person. He is responsible for planning, creating and implementing the overall new products strategy. Besides that, he is responsible for setting up the overall strategy for creating company's products and offerings for the future.