On-Premise

Products

IDS Next's on-premise solution has matured for over 3 decades to bring modern hospitality organisations a comprehensive solution. Enjoy the convenience of a seamlessly integrated solution that can streamline all hospitality operations and create a smooth guest experience.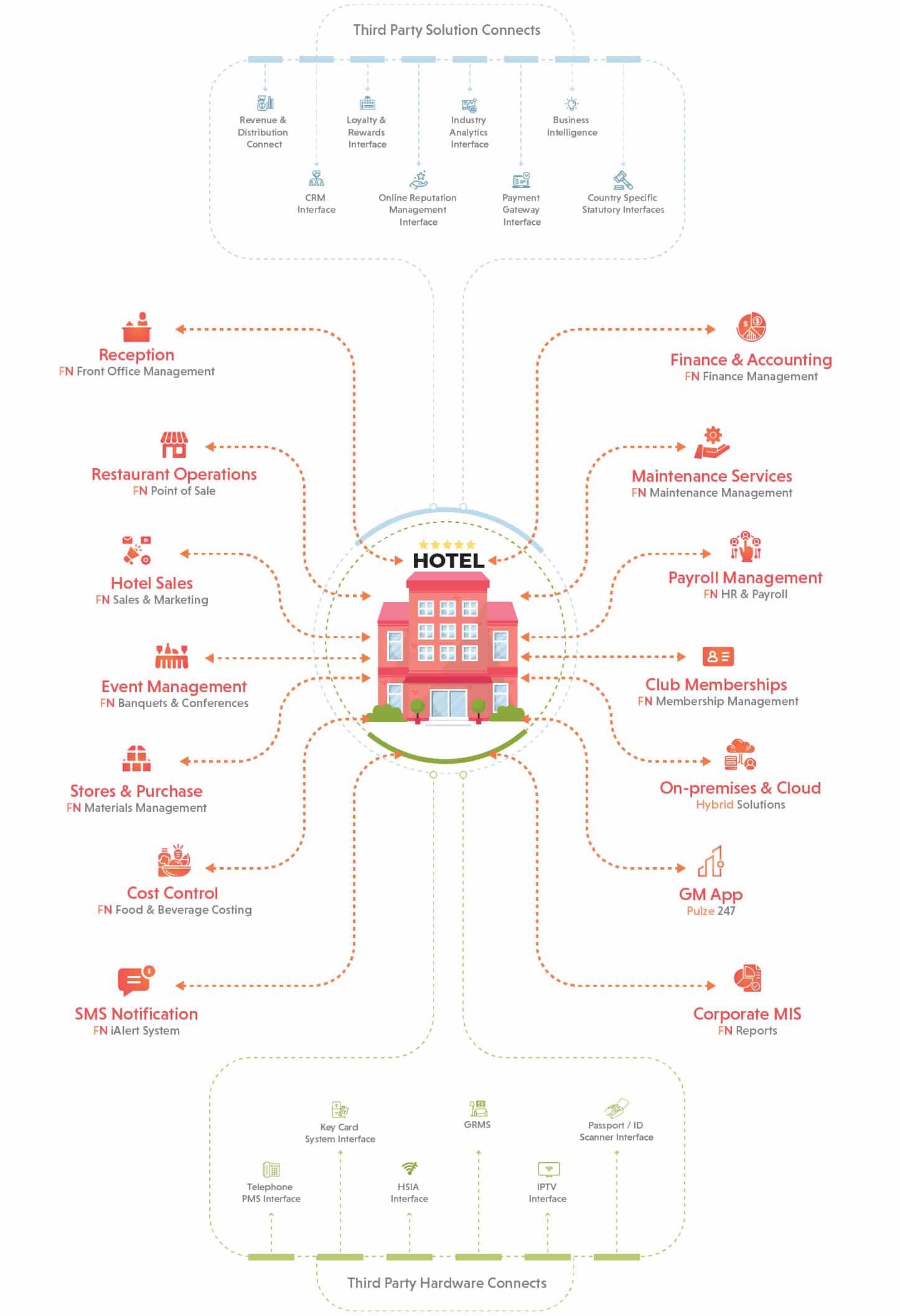 FortuneNext Property Management System
An all-in-one hotel ERP for independent hotels, group and chain hotels, resorts, boutique hotels, clubs, and restaurants. FortuneNext 7.0 enables simple and more efficient operations across all the departments of a hospitality organisation. With 13 integrated operational modules, FortuneNext 7.0 is the most comprehensive PMS and the best option for the hospitality industry.

FortuneNext Front Office
FortuneNext Front Office manages the guest journey, from pre-arrival to departure, enabling seamless operations. The module can handle various front office functions such as booking, guest registrations, and room management.

FortuneNext Point of Sales
FortuneNext Point of Sale module allows better control over F&B services by consolidating all F&B functions while enhancing overall efficiency. This module enables hoteliers to manage a variety of services at their property.

FortuneNext Banquets Management
FortuneNext Banquet Management module manages banquet areas in the hotel ensuring functions such as marriages, conferences, and training workshops occur smoothly.

FortuneNext Sales & Marketing
FortuneNext Sales and Marketing module promotes the hotel to different business segments, including companies, travel agents, and corporate functions, improving the reach of hospitality organisations.

FortuneNext Food & Beverage Costing
FortuneNext Food & Beverage Costing module gives insight into F&B sales, providing hoteliers better control over F&B processes.

FortuneNext Financial Management
FortuneNext Financial Management module is an integrated module with revenue information from Sales, Purchase, Payroll and Receivables.

FortuneNext Materials Management
FortuneNext Materials Management tracks the flow of materials from their purchase to the place of issue and manages multiple stores to track receipts, stocks, and issues.

FortuneNext HR & Payroll
FortuneNext HR and Payroll module automates the salary calculations of hotel employees based on the predefined Earning and Deduction codes in order to calculate salaries accurately.

FortuneNext Membership Management
FortuneNext Membership module helps clubs and hotels with maintaining and providing services to members. Integration of the membership with our online module helps in settlement of bills raised in online modules.

FortuneNext Maintenance Management
FortuneNext Maintenance Management module consists of an equipment master and details on preventive maintenance, consolidating maintenance-related queries.

Learn more about FortuneNext
Please fill in your details to get the FortuneNext Datasheet