The topic of ancillary revenue has been widespread ever since the onset of the pandemic, which significantly altered the cause of hospitality. Businesses have entered a new age, experimenting with new income sources and expanding their revenue strategies beyond the traditional.
While lodging, accommodation and food are what hospitality is known for most, the world noticed how leveraging ancillary revenue opportunities can guarantee faster recovery and sustainability, even during crisis times.
Several businesses in the hotel industry adopted diverse distribution strategies to sell non-room revenue products and services by the end of 2021.
Main distribution strategies of hotels to sell new non-room revenue products and services worldwide as of 2nd quarter 2021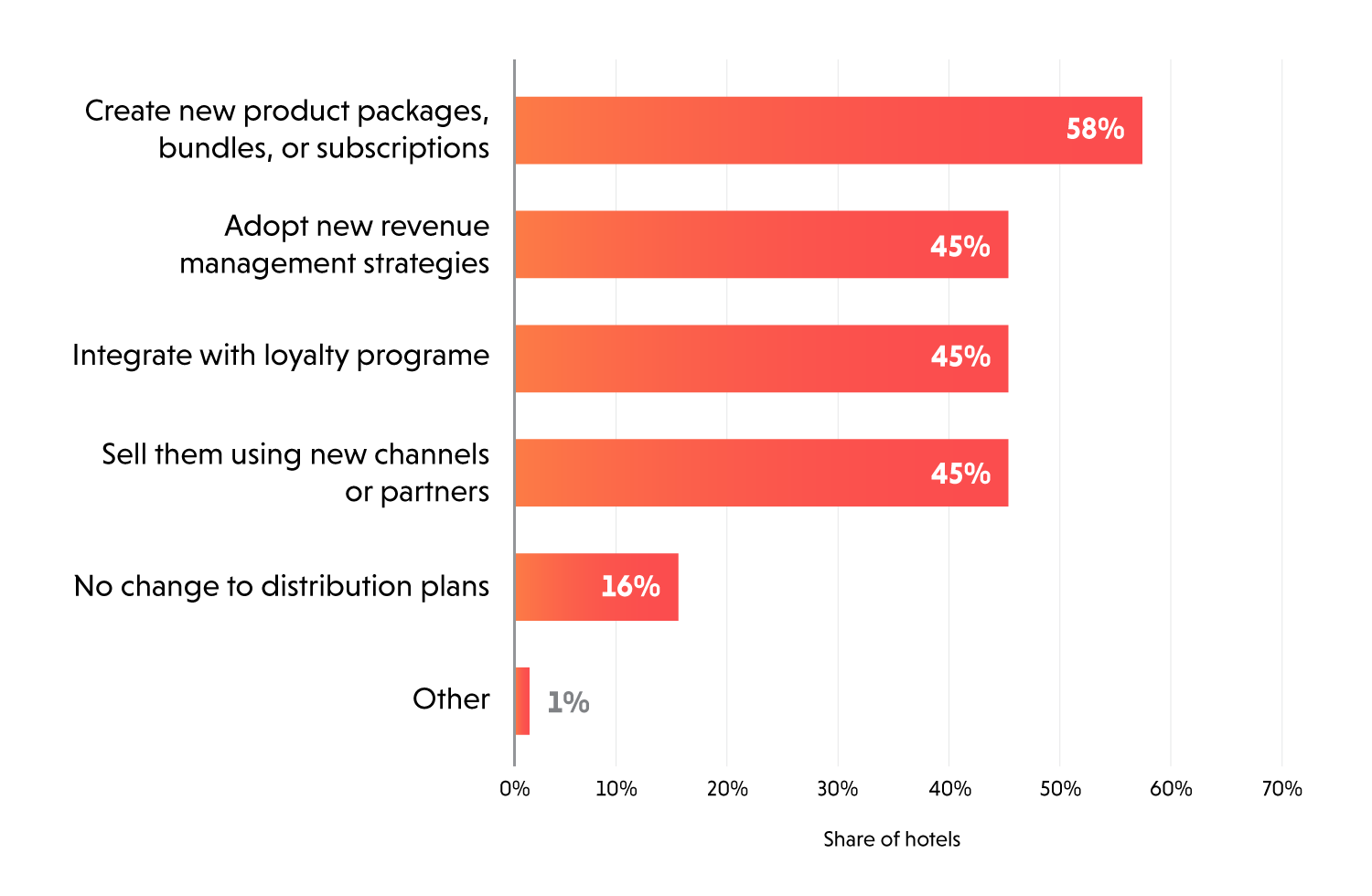 What are the services that guarantee ancillary revenue?
Various types of services can generate ancillary income in the hospitality industry.
1. Local partnerships
Going local and building partnerships with local vendors is one of the best ways to sustain during challenging times. Businesses can build these partnerships with multiple types of vendors; upcoming artists who can give paintings that decorate a property to owners, local venues of cultural value, potters, jewellery makers, and organic farmers are a few choices among them.
In exchange for the exposure, the hotel or the restaurant can receive a percentage of the selling price on any piece guests purchase. They can even offer to sell the art at a small gallery or a gift shop set up within the property itself.
This type of partnership also encourages sales to non-guests or past guests. Hospitality businesses using integrated systems such as Property Management Systems (PMS) or Enterprise Resource Planning (ERP) platforms offer integrated functionalities such as guest communication. Using guest data saved in these systems, businesses can send marketing messages that incentivise customers to indulge in these local experiences.
2. Adventure, recreation and entertainment
Designing all-inclusive packages that offer various leisure and recreational activities can engage guests more and generate additional revenue. Facilities such as swimming pools, fitness centres, sports courts or cooking workshops, or even selling merchandise attract guests who seek a well-rounded and enjoyable stay.
Especially water parks and other complementary facilities top the list of successful ancillary strategies for the hotel sector. Research reveals that hotels in Saudi Arabia offering aquatic equipment generate 119.9% more Average Daily Rate (ADR) than those without.
Hospitality businesses using modern management solutions can stay ahead of this avenue. Using guest data, they can initiate personalised marketing efforts and tailor offers specifically for individuals or target demographics about the entertainment activities available at a venue. The more personalised the promotions, the more likely guests will be to engage with and book recreation experiences.
3. Exploration and tour facilities
Businesses can also benefit from local exploration opportunities, from guided city tours to outdoor adventures such as hiking or skiing. By partnering with local tour operators, they can provide guests with a more immersive experience of the area.
Local tours and activities can attract guests looking for a unique experience and a true getaway vacation. Different tour services—hiking, pilgrimages, safaris—enable businesses to tap into diverse market segments across the Gen Z, Millennial, Gen X and Boomer populations.
Mobile applications enabling seamless access to such services and adding on appropriate retailing options can help guests conveniently explore and book various services, access information, and even make in-room service requests for ancillary offers.
4. Curated service packages
Curated services are an excellent way to provide guests with a unique experience that appeals to their preferences. By offering a dedicated concierge service, brands can help guests plan their itinerary, make reservations, and arrange local tours and activities.
Facilities such as wellness centres can offer curated packages with different types of ancillary services or retail options. Comprehensive guest profiles and preferences recorded on the right software solutions can help personalise a hotel's ancillary services based on individual guest preferences and history, providing guests with a holistic experience which can increase revenue and generate positive reviews.
5. Special events and meetings
Special events and packages such as romantic getaways or family vacations can be an excellent way to attract guests and generate additional revenue. These packages can include various ancillary services such as dining experiences or other events.
Businesses can use robust analytics and reporting capabilities that enable hotels to gain insights into the performance of their ancillary services. These tools generate reports on revenue, occupancy, demand patterns, and guest behaviour, helping hotels identify trends, optimise pricing strategies, and make data-driven decisions to maximise ancillary service revenue. Businesses can differentiate themselves from competitors by offering unique experiences and attracting a broader customer base.
What makes ancillary revenue work well in hospitality?
1. Increased revenue: Businesses get additional sources of revenue via supplementary services, allowing them to generate additional income beyond room rates or food and beverage sales.
2. Enhanced guest experience: Ancillary services provide guests with added convenience, comfort, and entertainment during their stay, allowing them to make the most of their visit.
3. Competitive advantage: Guests are often drawn to properties that provide comprehensive services. Ancillary services give businesses that competitive edge in the market.
4. Additional marketing opportunities: By promoting these services through various channels, businesses can attract potential guests specifically interested in those offerings.
5. Revenue diversification: Ancillary services allow businesses to diversify revenue streams, reducing dependence on a single source and providing a more stable financial foundation.
Create new experiences and witness growth
When guests have access to various ancillary services, they are more likely to be satisfied with the overall experience; satisfied guests are more likely to return in the future and recommend a business to others, leading to increased customer loyalty.
However, as an experience-centric industry known for its human touch, it is essential that businesses focus on providing the right balance of 'hosting' and additional services to create the ultimate guest journey. Implementing effective ancillary revenue strategies requires careful planning, market analysis, and offerings that align with guest expectations.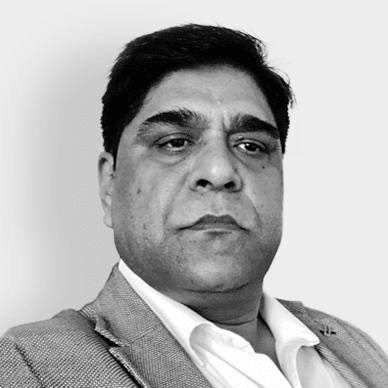 Chief Revenue Officer
As the Senior VP for Middle East & Africa, Rajesh P Yadav lovingly known as "RPY" at IDS is one of our most enigmatic leaders who is extremely capable in strategic planning, business operations and business development. He identifies new potential markets and find ways to build new clients for IDS in these new markets.