Accept bookings and reservations? Make accounting entries? Manage occupancy and room rates? Track cleaning supplies for housekeeping? Take a tea break? Travel the world for world peace? Okay, maybe not the last two, but we all know how important a PMS is and the various functionalities it brings along with it.
From last-minute cancellations to late-night bookings, a PMS can be the savior of hotel front desk staff in times of panic, frustration, and major confusion. They make the entire process seamless, fast, efficient, and easy, helping hoteliers and front desk teams provide an epic guest experience. The PMS of a hotel is, in fact, considered to be at the epicenter of helping hoteliers run their hotels. However, with too many fish in the sea, each with unique features that may or may not be suitable for your hotel, it can be confusing to make the right decision. To make the decision-making a little less daunting, listed below are three key tips to help you choose the best PMS.
Evaluate Property Requirements
The first step to take when making any great decision is to take a deep breath and hope for the best. Jokes aside, when choosing the best PMS for your hotel, it is important to evaluate and carry out a needs assessment and evaluate precisely what your requirements are. In order to find out what type of PMS you should go for, you will need to make a list of your objectives, which will help you define the implementation steps to attain specific goals and objectives aligned to your hotel's ultimate strategy. Some common objectives to consider includes saving money on IT costs, improving the guest experience at the reception, improving RevPar, and consolidating rates and availability management in one interface. The objectives on your list of must-haves can then help you choose the best fit for your hotel.
Prepare a Clear Budget
The next big thing is to crunch some numbers and create a budget. As scary as it sounds, it is also a vital aspect when it comes to fishing for the best PMS. Because after all the fuss, if the benefits do not outweigh the costs, then the PMS would be pointless. A few things to consider when making the budget would be the licensing costs associated with the property management system, costs associated with setting up the system, and the costs of training staff members. Finally, and perhaps importantly, stick to the budget.
Look For Support and Security
The hospitality industry is like New York City. It never sleeps. That is why, in case of a problem with the PMS, you need to be able to get the support you need at the right time. You need to find out about the level of support that is offered by the provider of your property management system. If something goes wrong with the system, if your staff are having problems using it, or if new features are added that require explanation, you need to know you can rely on them to help your team out.
Security is another crucial factor that should not be overlooked. Always look for a hotel PMS that has solid security measures to offer. In general, a desktop-based property management solution stores the database on a local server, while a web-based server stores the hotel data on a dedicated online server. Whilst they both have pros and cons, the most suitable one depends on the needs of your hotel.
Finding the right PMS is not going to be easy, but nothing worth having comes easy, right? Once the right PMS is leveraged, remember it can elevate and enhance your hotel's operational efficiency to a whole new level, improving guest experience and ultimately financial performance. From on-premise solutions to cloud and hybrid, find the best pick for your hotel from IDS Next's Solutions.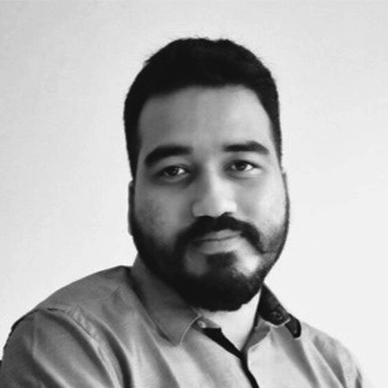 Global Head - Customer Success
He joined IDS Next in 2011 as a product specialist amassing an extensive understanding of hospitality technology and its use in daily hotel operations. His primary task of leading the IDS Next's Technical Support Centre includes managing its 24/7 technical support operations.