Almost a year ago, no one imagined that the world would come to a complete stop. Social distancing and stay-at-home mandates were regulations that never existed. However, that is the new normal in the post-pandemic world. According to the UN Secretary-General Antonio Guterres, "Tourism can be a platform for overcoming the pandemic. By bringing people together, tourism can promote solidarity and trust". As COVID-19 continues to impact the global travel industry, every hotelier needs to plan for the future, take steps to minimise the negative impact and drive faster recovery. This article explores the possible strategies that hoteliers can incorporate into their business plan while travel is on pause.
Handling marketing
Hoteliers can conduct an audit of their marketing assets and focus on the content that needs improvement. These audits could review all social media accounts, focusing on capturing new, high-quality images or videos of their property and its assets. Having attractive content in social media accounts will encourage people, especially millennials, to visit the hotel once restrictions are lifted.
Hoteliers can also review trends in engagement, demographics, and performance. By analysing these trends, hoteliers can understand the content to which the customers respond and find more effective strategies to reach them.
Additionally, hoteliers can create engaging and entertaining content through virtual workshops. These could be physical fitness sessions featuring the hotel fitness trainers, weekly cooking classes hosted by the hotel chefs, or the bar manager sharing tips on making simple cocktails. Such content can be shared through social media platforms to capture the attention of potential clients.
Revisiting hygiene measures
Hygiene and cleanliness have gained more importance throughout the past year. However, to ensure that returning post-pandemic guests feel at ease, the hotel should make their adherence to hygiene standards evident. Hoteliers should be able to show guests that they have gone above and beyond the typical standards of cleanliness. The best way to communicate their commitment is to display their COVID-19 safety procedures on the hotel website.
The hotel's updated safety protocols and prevention plan, frequently asked questions regarding COVID-19 and the property, hotel cancellation policy, and contact information for guests to keep in touch for further concerns are some details that could be displayed on the hotel website. Hotels can also update their social media accounts with relevant information, sharing photos and videos of their sanitisation procedures.
Minimising physical touchpoints with tech
Hoteliers should take into account the hotel's onsite guest journey and review their touchpoints. They should then focus on simple yet effective methods of reducing these touchpoints through tech.
Hoteliers can adopt technologies like mobile wallets since post-pandemic guests will be reluctant to expose themselves to the risks of physical card or cash exchanges. Having a secure mobile payment portal incorporated into products that facilitate contactless guest journeys, such as FX GeM, will help gain a positive reputation for the hotel from the guests.
Moreover, incorporating solutions like FX Mobile Check-In can eliminate the front desk touchpoints. Combining these with in-room products like FX Roomate, which facilitates device-based room service requesting, can enable a touchless yet engaging experience for guests once they return.
Maintaining connections with guests
Consistent communication can help hoteliers build and maintain a relationship with their guests. Hoteliers can use their social media platforms and the hotel blog to share stories regarding their property and upcoming travel trends. They could act as a source of reliable travel information for people, thereby building connections with post-pandemic guests.
Social media is undoubtedly the best way to stay connected with potential guests. As the Gen Z and millennial dominated Instagram passed the one billion user mark by the end of 2020, it sticks out as the most effective way to keep in touch with travel-lovers. Hotels can create polls through Instagram stories to identify the trending interests of potential guests while also building engagement with them. Additionally, hoteliers could also share Instagram stories of any new additions they make to the property with reaction prompts to encourage engagement.
A CRM solution can be a powerful ally for hotels in maintaining connections with guests. Hoteliers can use the tracking capability of CRM software to see when, where, and how a guest engages with the brand. This information will enable hoteliers to send personalised messages to the guests through the CRM solution. A birthday wish to a previous guest during lockdown can go a long way in maintaining positive relationships with guests. Building these connections will ensure that once restrictions are lifted, guests will in turn remember the hotel that connected with them during the pandemic.
Despite the challenges the pandemic brought, hope is just around the corner for hoteliers as people are eager to restart travel. During this low-occupancy period, hoteliers can focus on such new points of action and be ready to welcome the returning guests with open arms.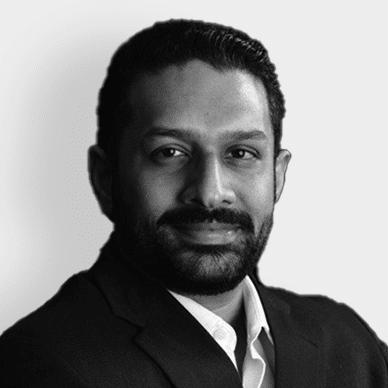 Vice President - Business Development
He is responsible for developing growth strategy focused both on financial gain and customer satisfaction. He is also responsible for conducting research to identify new markets and customer needs.