IDS Next has been technologically empowering the Bangalore-based luxury boutique hotel since its inception in 2010

About La Marvella
Owned by SVG Hotels Pvt. Ltd and located in Bangalore, La Marvella is a business boutique hotel in the luxury segment. With 49 tastefully and elegantly decorated rooms, the hotel offers an exquisite stay to its guests. The hotel also offers a plush dining experience to its customers through Golden Oak, a fine dine outlet. Guests can even have a relaxed time at Cocoon, the in-house bar at the hotel. In order to provide best amenities to its corporate clients, La Marvella has three well-appointed banquet halls, board rooms and executive lounges. Moreover, the management of the hotel are in the process of adding 54 more rooms to its existing inventory.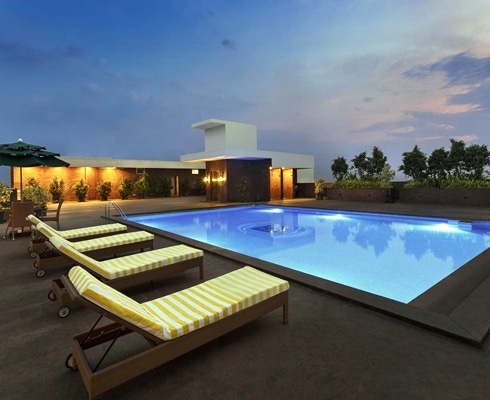 The need for hotel software
According to Mr. Sukomal Sarkar, General Manager of La Marvella, the group's promoters are very enthusiastic about adopting technology at the hotel. "We are a very tech-savvy hotel and adopted best-in-class hotel management software from day-one of our operations in 2010. Our group has 3 hotels, and all three properties are run on IDS Next software," Mr. Sarkar said.
IDS Next's Hotel ERP was a natural choice for all the three properties of the group. "When we opened La Marvella in 2010, IDS Next hotel property management system was in use at some of the well-known hotel brands across India. Also, IDS Next had a brand value as the leader in this domain. At La Marvella, we have been benefitting immensely from using FortuneNEXT 6i Enterprise for the last 5 years," Mr. Sarkar said.
Saarangi, the three-year-old fine dine outlet in Tirumala, has been running efficiently on the technological platform offered by the restaurant management software from IDS Next. The group's newest property, The Royal Comfort, too is powered by IDS Next.
The group's partnership with IDS Next does not stop here. "We are now going to implement IDS Next's mobile apps – Easy Dine, the restaurant menu app and the check-in app. We are quite impressed with the usefulness and intelligence of those two smart apps. We are committed to offer our guests the very best by way of service and these two apps will definitely help us in this," Mr. Sarkar added.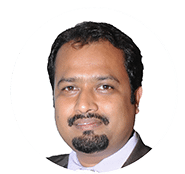 Business Benefits
For La Marvella, FortuneNEXT 6i Enterprise has offered many benefits. "The software is PA DSS Certified and we don't have to worry about the safety of our guests' credit card details. The software has simplified our reservation system and express check-in works well for us. The guest history module helps us access guest information in detail and enables us to refine our marketing strategy. We are also able to generate vital reports on front office, accounts receivables and point of sale," Mr. Sarkar said.
"We have just started using FortuneNEXT 6i Express at The Royal Comfort. We are certain that this too would help us automate processes and improve overall operational efficiencies. On the other hand, Saarangi has been doing extremely well with FortuneNEXT 6i R&B for the past three years. The software's point of sale, accounts receivable, and material management modules help us run the outlet with ease. We also have been able to plug revenue leakage with the software."
Mr. Sarkar
General Manager
La Marvella
Want to know how IDS Next products will benefit your property?