A property management system is a significant Enterprise Management Solution that could either make or break the operational success of a hotel. This solution is currently going through a rapid phase of technologic evolution and hoteliers are climbing up the ladder to reach the cloud, and hop in the bandwagon of a cloud based PMS. However it's also common for hoteliers take the longer route in technology and sometimes stay behind the curve. After, all the hospitality industry is all about human interaction. The industry where warm smiles, gracious greetings and utmost care are considered most important.
So whilst, a cloud based PMS could be an amazing tool that's both revolutionary and reliable, and can open the window of innovative opportunities to a hotel, there are still some repercussions to it. After all everything's a mixed bag, with upsides and downsides in them. And a cloud based PMS might just not be suitable for every hotelier and can have serious consequences if the right isn't system isn't implemented.
It's understandable. Choosing the right software, is like choosing which restaurant you want to go to for dinner. A mind-blogging decision that can have serious implications for regret. Alright the resemblance might be off track and uncanny, but given that the software is the heart of a company choosing the one that's the perfect fit for the property could be a pretty daunting task.
Through this blog, we'll take you through pros, to both cloud-based PMS and an On-premise PMS, to help you make better decisions.
Pros of Cloud PMS
Minimized Costs
From staff trainings costs to exorbitant software license fees, Cloud based PMS beats legacy PMS every time when it comes to set-up and ongoing maintenance costs. This is one great way for hotel owners to penny pinch costs and save big-time! All that physical hardware that's taking up space can finally, take a trip to the garage-sale, because clouds PMS don't require them. In fact there is no need for on-site servers and their cooling equipment. There are no recurring upgrade costs because cloud PMSs are automatically upgraded.
Security
Using the right Enterprise Cloud Partner like Microsoft Azure for PMS solutions ensures that the customers' data is safe and secure. Frequent security checks, upgrades and backups take place and they don't require manual intervention. Compared to on premise backup, storage and computing systems which have legacy security that are only reliable to the extent they're configured and difficult to implement, cloud is a much safer alternative because cloud service providers are specialized in keeping the data safe- that's their job!
Enhanced Operational Efficiency
With a countless number of departments and even more systems, managing a hotel ain't no piece of cake. In fact they can be extremely complex. Thanks to cloud, daily tasks are streamlined and automated and the degree of manual interventions reduces to nearly zero. With a cloud PMS, room rates, inventories reservations and more can all be managed centrally online. This means that hotel staff who've been tied to their front desk can now invest their time in attending to guests and concentrating on their needs to serve better.
Mobility
The 'access from anywhere, anytime' advantage that tags along with a cloud based PMS gives greater flexibility to hoteliers as they can now skim through house-keeping stats or browse through important reports whether they're sipping Piña Colado at a beach, or up and alive at midnight. Since cloud just requires a basic internet connection, it allows to manage and perform operational tasks through any mobile devices including tablets.
Pros of On-Premise PMS
Less Reliability on Internet Connection
A cloud based technology can only work as fast as the internet speed. Whilst the internet has become a necessity and is widespread in many parts of the world, it may not still be accessible to many locations around the world. If the internet connection a little slow or even spotty, it may not be reliable to consider cloud based PMS. Local server-based systems, on the other hand, do not require an Internet connection. Access to the system itself does not depend on access to the Internet, which can be unreliable in extremely remote areas. This will ensure guaranteed access and check-in/ check-out on any day and at any time of the day I.e. 24×7×365.
Security
Although, this was discussed as a pro to cloud based systems earlier in the blog, there are still security concerns that tag along to it. Online, there is threat of viruses and malware and system hacks. Considering the sensitive nature of data stored by a PMS—especially guest data—security concerns (virtual or physical) must be taken very seriously. Therefore, local server-based systems also avoid concerns over Internet security.
Robust Functionality
Chain hotels need PMSs that can cope with guaranteed levels of reservations and other data and still respond quickly to system queries. Depending on the technical resources of the vendor, Cloud-based systems can be hindered when dealing with such a load of data and queries. While this does not tend to be an issue for smaller and independent properties, large chain hotels enjoy the robustness that local server-based systems (and big budgets) afford.
Wrapping up, To Cloud or Not?
Let's face it. At the end of the day, the hotel industry highly depends on guests experiences. The more cherished memories they make, the more revenue that's generated. Paying attention to what the guest desires, how when and where, is now what hoteliers need to scrutinize in order to enhance guest experience. Therefore it is important to consider a PMS that's guest centred rather than tech-centred to help them them best serve their goal of guest experience. However hoteliers also must look into factors like property size and number of locations, budget, technical resources and expertise, and online presence before making such a switch. Finally, talking about mixed bags, maybe the optimum solution for your company could be best of both worlds with a mission critical On-Premise PMS that includes some added benefits of cloud systems. To checkout IDS Next's Hybrid Solutions that serves the exact purpose, providing a seamless experience combining On-Premise, Cloud and Mobile, click the link below.
https://idsnext.com/hybrid-solutions/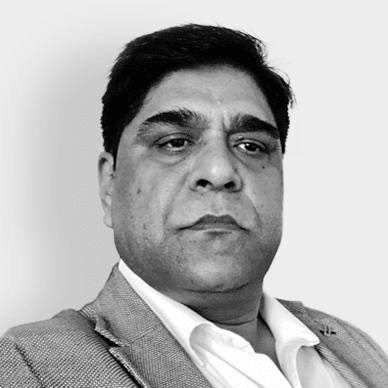 Chief Revenue Officer
As the Senior VP for Middle East & Africa, Rajesh P Yadav lovingly known as "RPY" at IDS is one of our most enigmatic leaders who is extremely capable in strategic planning, business operations and business development. He identifies new potential markets and find ways to build new clients for IDS in these new markets.