Until very recently, whether the guest stayed at a two-star hotel with just the basic local cuisine for a dinner buffet, or at a luxurious five star one with a mesmerizing beach-view, what guests cared about was either how efficiently the hot-water from the shower could calm all that built-up stress, or perhaps the microscopic brown spot in the corner of the mattress. However, the bar for hoteliers has recently been raised high and in fact, keeps elevating. Guests now are determining the visual aesthetics of the hotel ambience through a virtual reality technology that hoteliers offer on their websites. But it is undeniable that the hospitality industry always heavily relied on friendly interactions and good relationships- things that cannot be acquired by a simple click or talking to Siri. So, for such a sector, how much tech is too much tech? Or what is the optimum way to combine tech with a human touch? Keep scrolling to find out!
Invest in The Right Solutions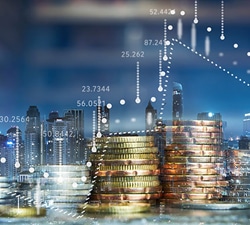 With an abundance of options bombarding the list of technology solutions which hoteliers can choose from, selecting a few that best fits their enterprise can be quite daunting. However, a few important things to bear in mind when investing would be the budget of these solutions and the extent to which they can enhance the guest experience. They need to clearly distinguish between what best suits the staff and satisfies guest needs, and what's just nice to have.
A key question to ask would be whether they meet current guest experiences and further improve it. This often entails processes that don't deter the personal interaction and hospitality offered by staff. For example, technology can be incorporated in a straightforward approach such as checking in and paying, where guests are unlikely to require a personal connection and would prefer to finish it quickly than wait in a line. The inclusion of self-service in such kind of processes are not meant to eliminate human interaction but in fact, enhance it by helping staff better focus on other essential channels of service delivery.
Create Effective Communication Channels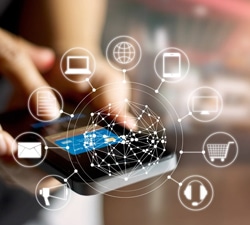 Whether it's a relationship between partners in a marriage or partners in a business contract, communication is and has always been the key to its success. And the hospitality sector, which screams human interactions in bold neon signs, is highly dependent on effective communication to deliver an exceptional service to their target audience. If anything, the entire ordeal of the pandemic has only heightened this need, calling hoteliers to invest and implement in technology that will assist them in providing guests with a seamless experience pre-arrival and during the whole booking process. This is to ensure that customers are reassured with clear information regarding the guidelines and protocols followed by the organization to ensure guests' health and safety.
Keep in Mind Architecture and Design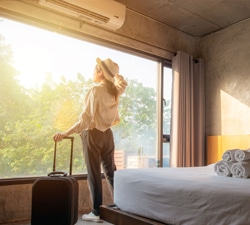 Most of the time, whether its business travelers who are tired after hours of travel or a big family spending their summer vacation, guests always look for that 'home away from home' feel in a hotel. Now, a front office table that looks like a sophisticated spaceship and wallpapers in the background that screams unfathomable geometric patterns wouldn't necessarily give that feeling, right? While hoteliers need to introduce technology in the design and architecture of the hotel, they also need to make sure their spaces don't look like they're straight out of a sci-fi movie. Because as humans, we tend almost inevitably to prefer the natural sunlight to the harsh fluorescent lights. The green can always be a sight to the sore eyes. And that's precisely why although tech-centric design in architecture and artwork can be an interesting concept, it should not be over-bearing to the extent that the calming elements in a hotel are lost, and the natural world around them is cut off.
Go Guest-Centric All the Way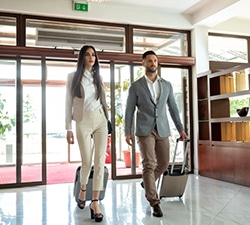 Standardization isn't the buzzword in the hospitality industry anymore. In fact, catering to the traveler's needs is the new norm. People are getting increasingly savvy and prefer a unique experience to a repeat experience. So, the need to do everything that the customer requires in the way they want has become the crucially determining factor in getting them to return. The key offering in hotels revolves around good quality hospitality, which, without the human factor and skill set, is impossible to achieve. But in order to provide guests with a differentiated service that is very personalized in accordance with the guest's preferences, hotels are seeing the need and already implementing solutions involving Big Data and Artificial Intelligence. By incorporating the right technology in the right places, making sure they don't overbear but assist, hoteliers and other hospitality providers will be able to serve an immersive and seamless experience to their guests.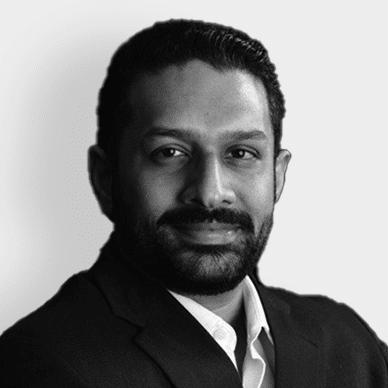 Vice President - Business Development
He is responsible for developing growth strategy focused both on financial gain and customer satisfaction. He is also responsible for conducting research to identify new markets and customer needs.