Like everything else, the new normal of modern work life has revolutionised with the dawn of 2020. Stereotype phrases like "don't ever mix work with play" have all been forgotten, while new terms such as workcations and bleisure travel have popped up. The hospitality industry has been challenged like never before to cater to a dynamic market.  
Lockdowns in many regions encouraged existing and even new businesses to convert their office spaces to remote ones. This temporary trend was unknowingly here to stay with employers and employees becoming comfortable with arrangements. Remote working eventually led to a healthier and happier workforce promoting positive impacts on the quality of work produced.  
Studies show that 85% of 3,000 workers said in a poll that they took a workcation in 2021. Over a quarter of Canadian workers say they want to take one this year; in a global study of eight countries, 65% of 5,500 respondents say they plan to extend a work trip into a leisure one, or vice versa, in 2022-BBC.  
Technology has always been the solution to most problems in the upcoming years, which the hotel sector has gladly incorporated. However, with the rise in such demands, the hospitality industry needs to step up its game and accommodate leisure travellers and those working during their vacation. Keeping the technological aspect in mind, a few strategies hoteliers can implement are:  
1. Work-friendly spaces
Hoteliers need to redesign their spaces, considering the ergonomics of rooms and ensure there are designated workspaces in-room or create co-working spaces. Ideal work-friendly spaces include well-lighted, and soundproof areas with tranquil views.
2. Networking spaces
Happy hour cocktails will make bleisure travellers feel like they never left work.
3. Bespoke and contactless services
Introduction of mobile applications to request services like food, conference room facility bookings and easy check-ins and check-outs. Often, workcation travellers don't like to be disturbed. 
4. Good infrastructure facilities
Providing high-speed internet, charging docks and monitors (on-request) would assist a hotel in this endeavour.
5. Flexible housekeeping routines
Flexibility and comfort are essential for the vacation part of experiences. Providing flexible housekeeping hours, to not hinder those working in-room is an essential aspect to encourage workcation travellers. Introduction of rosters where guests can block out housekeeping times for themselves. These services can also be included in the app for contactless operations.
6. Offer longer stay options
Longer stays are now popular and are now available on some OTA's. Even "work-friendly" programs to promote ideal "workcation" properties are being introduced. The program is designed to help home-type properties increase revenue by attracting business and remote working travellers. 
7. Daycare and pet services
Longer stay travellers may bring their entire household, this can be chaos for the guest if there is no help. Providing facilities like daycare and pet services help working guests focus more on work and embrace the ultimate guest experience.
8. Complimentary upgrades
Spa, gym, office facilities or even stay for an additional day will make guests feel special.
Remote working is here to stay, and so are workcations. Strategic planning and implementing necessary enterprise technology solutions are the only pathway to producing a competitive edge for the hotel industry.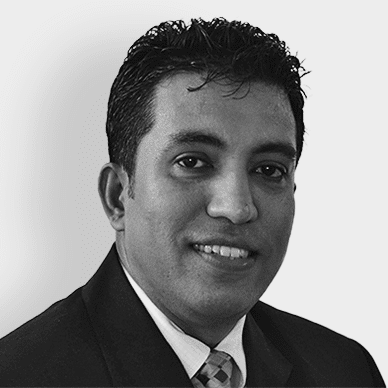 Vice President & Country Head of Sri Lanka and Maldives
Looking after entire Sri Lanka and Maldives, Nandika as a VP is responsible for the Sales and Operations team encompassing hospitality software. His years of expertise in IT and strategic management has helped in contributing to streamlining the technological needs of IDS clients.