What Our Clients Are
Saying
Our 5000 + customers across 45 countries give purpose to our mission. Find out how IDS Next transformed the businesses of hospitality organisations worldwide.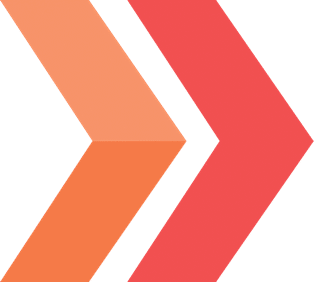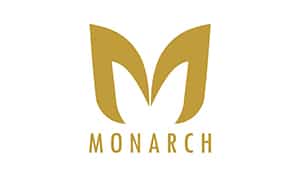 We are the first hospitality property in Addis Ababa to adopt IDS Next Hotel PMS. I must say that the PMS delivered the best solution required by the hospitality industry. Also, I highly appreciate the prompt and efficient technical support provided by them.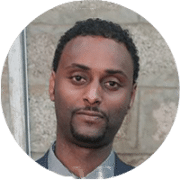 Yayirad Yemwedew
Marketing Director
Monarch Hotel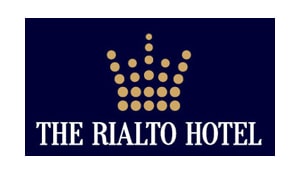 Overall, the Hotel ERP from IDS Next gives us correct information with clarity on what is happening at our hotel. It has given us required flexibility as far as reporting is concerned. We get prompt support from top people from IDS Next and we value our relationship with them.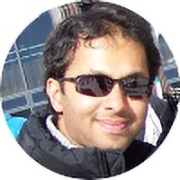 Uday Prabhu B
Director
The Rialto Hotel

With IDS Software empowering our operations, we are now able to maintain the guest history records. Through this, we identify return guests and offer them personalized service to win over their loyalty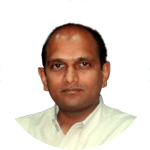 M. Srinivas
IT Manager
The Golkonda Hotel, Hyderabad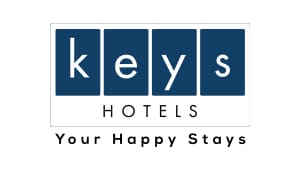 We want to be top of the line in terms of technology implementation and hence selected IDS Next Hotel ERP. Going forward we would wish to move to IDS Next cloud computing solution as soon as this versions is launched.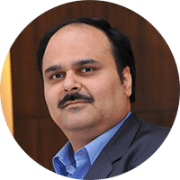 Vikas Chadha
Chief Financial Officer
Berggruen Hotels Pvt. Ltd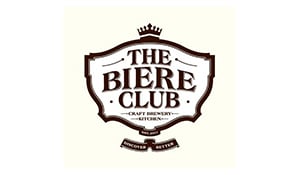 My personal exposure to IDS Next's various products including hotel and restaurant management software is over 7 years now. Our staffs at both The Biere Club outlets are happy to work on user friendly software like FortuneNEXT 6i R&B.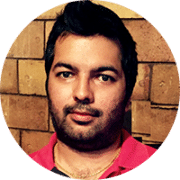 Vishal Nagapal
Director – Operations
The Biere Club, Bangalore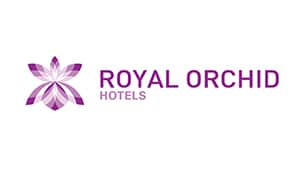 The IDS team is accessible, friendly and the response time is excellent. IDS Next is a well suited company for our growing chain of hotels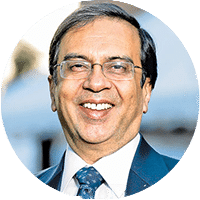 Chender Baljee
Chairman & MD
Royal Orchid Hotels, India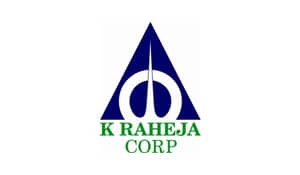 While the transition to get all our hotels on FortuneNEXT 6i Enterprise was tough, the IDS team together with our hotel team worked extensively towards the goal of successful implementation.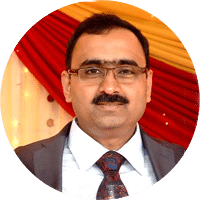 Utpal Talaty
DGM – IT
K. Raheja Hospitality Group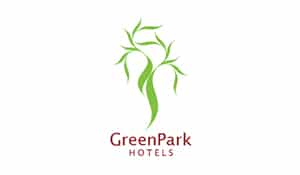 IDS Next's expertise helped us apply latest technology trends like web interfaces and centralized reporting systems to efficiently manage our hotel operations.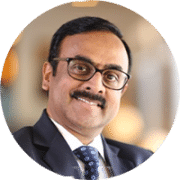 K. Mohan Krishna
VP– Operations
Green Park Group of Hotels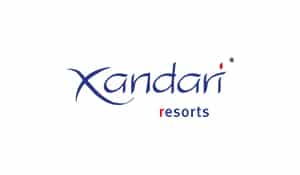 We have been using IDS Next for the past three years. Since the beginning, we have received great support as and when required from the expert IDS engineers. They have a good escalation matrix as well. I am delighted with IDS Next as they have met all our requirements. Thank you so much for the support and services and we hope to continue this into the future.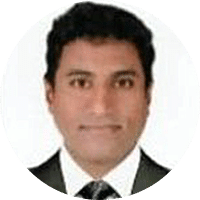 Alex
IT Manager
Xandari Resort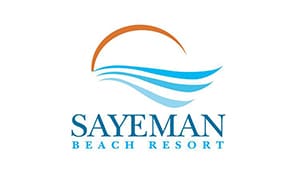 It is super easy to use. The entire process is fast, smooth, and efficient! We have been using IDS Next Enterprise PMS for the last four years at our hotel and it has indeed fulfilled all our requirements. We can leverage all solutions in a single interface. FO, POS, Sales, Accounts, Store, iAlert, and Online Booking Engine make life easy for us and improve guest service performance to a whole new level. We would like to express our satisfaction in regards to the cooperation of the IDS PMS application. We are well pleased with all the solutions given to us as well as the smooth communication flow demonstrated by the Support Team. We look forward to working with them on future projects.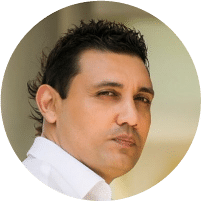 Pubudu Fernando
Cluster General Manager
Sayeman Beach Resort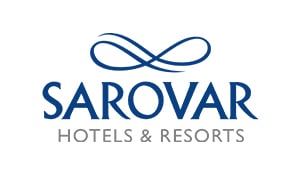 IDS' software has transformed the way we manage things, and I say this with 18 years of experience in the hospitality industry. The quality of work is amazing. And whenever we got stuck, the IDS support team was there to help. I'm delighted to see the continued improvements and new features in the system, and I highly recommend it to everyone.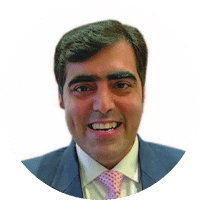 Vivek Mahajan
General Manager
Sarovar Hotels & Resorts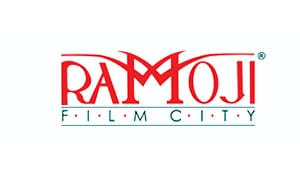 We have been associated with IDS since the 90s and they have been our most reliable, loyal, and winning service partners. IDS Next's 'value-priced contributions' along with their 'no excuse support' is a winning combination that ensures our operations are world-class! Their hardworking and enlightened team is 24/7 responsive and they are a pleasure to work with as we set our goals for rapid expansion. IDS's user-friendly hospitality software helped us approach our valued guests by transforming the way we do business. Their fully integrated ERP software provides critical insights into our business which allows us to make profitable decisions.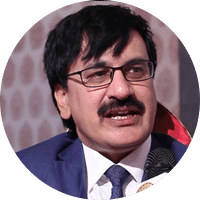 TRL Rao
Group GM Sales & Marketing
Ramoji Film City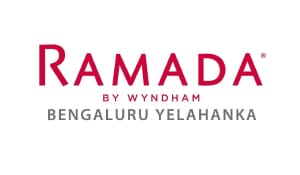 IDS Next has been our closest partner for all our Hotel operations since we opened our Hotel. Their software solutions have automated all departments that has helped us streamline operations and processes thereby saving costs. We are truly proud to be their partner as they grow their reach internationally.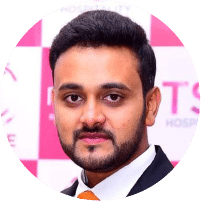 Mahesh N R
CEO
Ramada Bangalore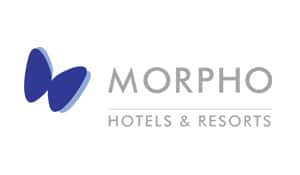 IDS NEXT solution helps us to be decisive in our approach to our business model. Morpho Hotels is a new age hotel company, and this means we need technology partners that do things differently as well as effectively. IDS NEXT solutions ensures we give quality experience to our guests and hotel partners.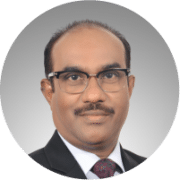 Dipinder Benjamin
Founder and CEO
Morpho Hotel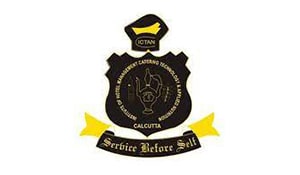 IHM, Kolkata is one of the premier hotel management institute in the country since 1963, and some of the best global hospitality leaders and professionals are part of our Alumni. The institute runs the course efficiently and effectively with the best of the faculty team & infrastructure to offer students a professional career in hospitality and hotel industry. We use IDS NEXT PMS for imparting training to our students and they have truly global solutions with more than 3 decades of the hospitality industry expertise in PMS which is really useful for budding hoteliers.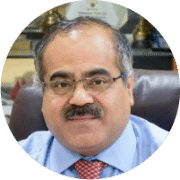 Nisheeth Srivastava
Principal
IHM Kolkata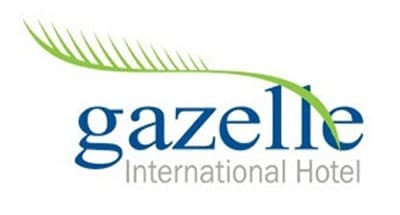 IDS products and services provide the best tools for hoteliers to manage work easily and efficiently. While their products focus on ensuring smooth operations, their support guarantees that we have the necessary know-how to get the best out of their products. They have been a great help to us, and I can say with utmost certainty that it is fundamental for any hotel to have IDS.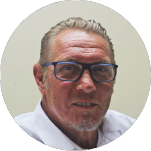 Luis Gomes
General Manager
Gazelle International Hotel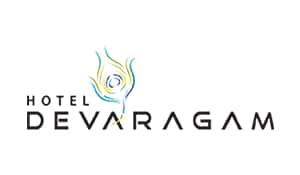 Our association with IDS has been since inception in Feb 2011. Since then we have not looked back in terms of our requirements for guest satisfaction. We have received time to time up-gradation in software which has helped us to showcase flawless operations satisfying our guests and management team.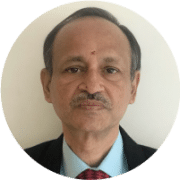 Satish V B
Director
Hotel Devaragam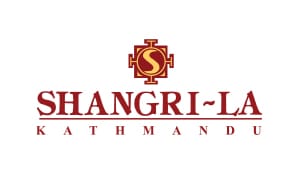 When we decided to automate our front and back office operations 22 years ago, we didn't want bits and pieces of solutions from multiple vendors. So, we chose IDS' completely integrated comprehensive hotel ERP. It not only streamlined our operations but also allowed us to delight our customers, reduce loss and increase profitability, relying on the system's robust reporting function. It's truly Asia's best hotel ERP, and we greatly value this association with IDS.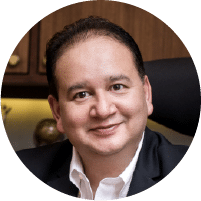 Prabin Bahadur Pandey
Managing Director
Shangri-la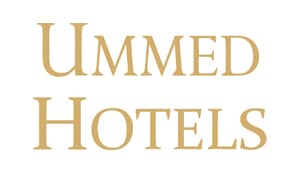 We have been using IDS software for over a year now and I must say that the IDS PMS delivered the best solution required by the hospitality industry. I appreciate the 24/7 prompt technical support provided by them.
Manoj Patle
IT Manager
Ummed Hotels, India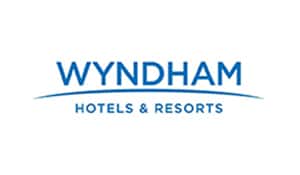 IDS Next offering complements the broad range of enhanced health and safety protocols we have made available to Wyndham Hotels & Resorts brand hotels in the Indian sub-continent in the wake of COVID-19. Its suite of FX GeM tools including contactless check-in / check-out functionality and QR code-based food and beverage ordering, seamlessly integrate with the hotels' property management systems.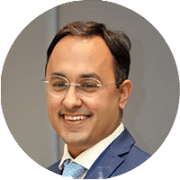 Nikhil Sharma
Area Director, Eurasia,
Wyndham Hotels & Resorts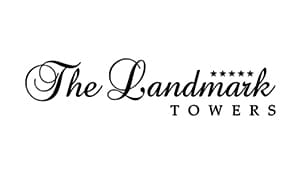 Contactless technology enabled via the cloud means more flexibility on the kinds of activities in which hotel teams can engage when they're at work. We have been associated with IDS Next over 20 years, Their latest offering 'Contactless Solution' for hotel operations has been what our management has been looking for. We have implemented it at our property and found it as one of the necessity post COVID-19. The software has been successfully implemented at our property and has overwhelming responses from the guest. We at Landmark wish them all success.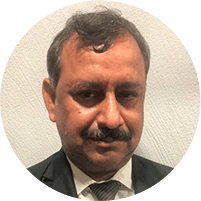 Binod Kumar Singh
System Manager
The Landmark Tower, India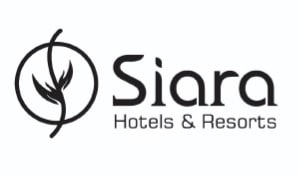 Since its inception, Siara Hotels and Resorts has wanted to partner with industry leaders for a PMS solution. Flexibility and excellent customer support are what made us choose IDS. Of course, they have cutting-edge technology compared to their competitors regarding the free flow of data or getting reports. Over the years, IDS has greatly assisted us in streamlining our processes, enhancing our operational setup, and has furnished us with all the reports that help us maximise our GOP's.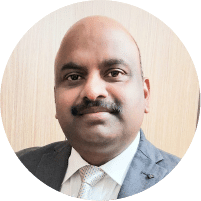 Saurabh Srivastava

Director
Siara Hotels & Resorts, India

IDS software has transformed the way
we manage things. Their quality of work is
amazing. Whenever we got stuck, the
IDS support team was there to help.
I highly recommend IDS to everyone.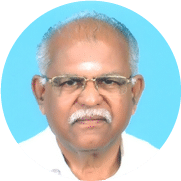 K.A. Shenbagarajan

Managing Director
Hotel Annamalai International, India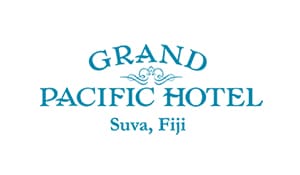 The Grand Pacific Hotel is an icon in Fiji and has been at the forefront of hospitality in the country for a brilliant century. We have established the standard of luxury that is fit for royalty, and when we needed to adopt technology to fit that benchmark, we turned to IDS Next. We are delighted to have adopted their FortuneNEXT 6i Enterprise, and even more heartened to be associated with a pioneer in hotel software.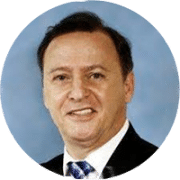 Eugen Diethelm
General Manager
The Grand Pacific Hotel, Suva – Fiji Islands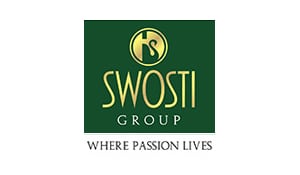 Hotel Swosti was the first hotel in Odisha to adopt IDS Software and since then, there has been no looking back for both the companies. We are happy with the continuous upgradation and services. IDS Next has given us no chance to look for any alternative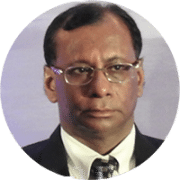 J.K Mohanty
Managing Director
Swosti Group of Hotels & Resorts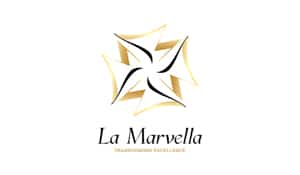 IDS Software was in use at some of the well-known hotel brands across India. And then, it is the brand value of IDS Next as a leader in this domain. At La Marvella, we have been benefiting immensely from using the software for the last 5 years.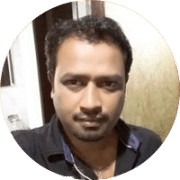 Sukomal Sarkar
General Manager
La Marvella, Bangalore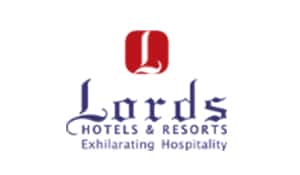 Over the years that we have used IDS NEXT Software, the biggest advantage we have seen is the enhancement in guest satisfaction, higher operational efficiency and significant rise in employee productivity.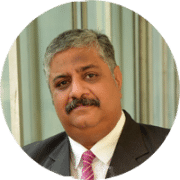 Rishi Puri
Associate VP – Operations
Lords Hotels & Resorts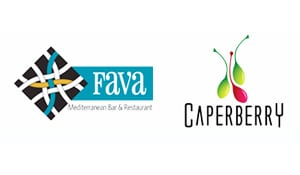 As the owner, I need to have detail reports on the functioning of my restaurants including daily sales, popularity analysis, KOT audit, bill audit and cover analysis. FortuneNEXT 6i R&B helps me to extract those reports, keeps me updated and enables me to plan my course of action.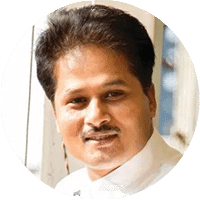 Chef Abhijit Saha
Chef
Fava & Caperberry, Bangalore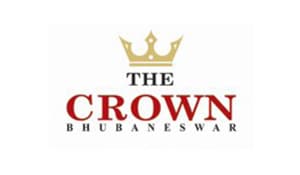 The IDS Next Hotel ERP has enables us to stay ahead of time and competition. We have been able to optimize the manpower usage to a great extent. We are happy the way IDS Next handles our queries and complaints.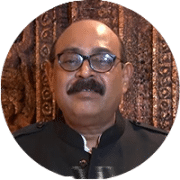 Debasish Patnaik
Director
 The Crown, Bhubaneswar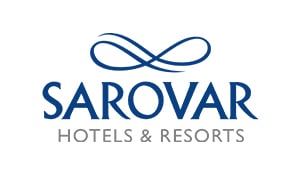 When we are in need or in trouble, we just ask and the IDS team delivers. I take personal ownership when I recommend IDS for our expanding operations. I have complete faith and trust in IDS and that's what has got us this far.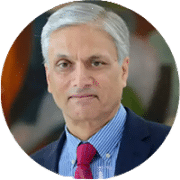 Ajay K Bakaya
Executive Director
 Sarovar Hotels & Resorts Pvt. Ltd, India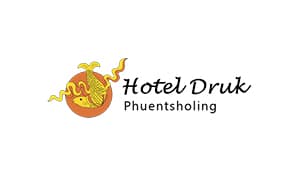 Implementation of IDS Next Hotel Software has improved various operational aspects in our hotel and has enhanced the management reporting system too.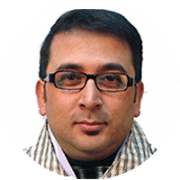 Dilu Giri
General Manager
 Hotel Druk, Thimphu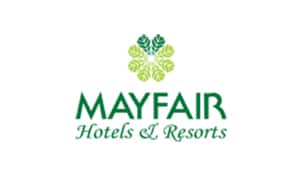 In eastern India, we just know one reliable hotel technology company – IDS.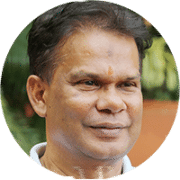 Dilip Ray
Chairman & MD
 Mayfair Hotels & Resorts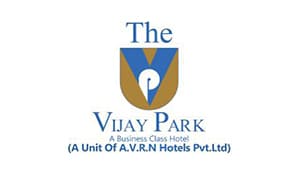 The IDS Next hospitality solutions have been a user-friendly support to our industry. They greatly assist in forecasting realistic outcomes. The best part is their financial accountability and the ease of processes.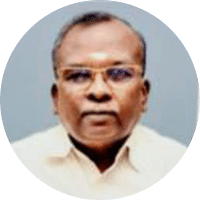 Vijayaragavan
Managing Director
 The Vijay Group of Hotel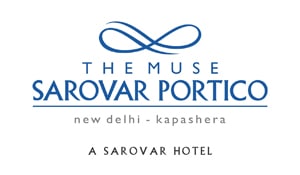 We have been associated with IDS Next Business Solutions for the past 9 years and are extremely satisfied with their PMS features and their services. They have a 24/7 support team available through mobile and online. We have found the IDS PMS to be a beneficial and stable choice for managing our hotel. The incredibly straightforward interface and function of the software are useful for all major departments of the hotel. It generates desired reports which adds more colour to the software. As a hotelier, I will definitely recommend this PMS for all Hospitality sectors.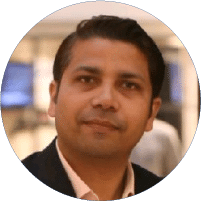 Amit K Singh
Sr. General Manager
 The Muse Sarovar Portico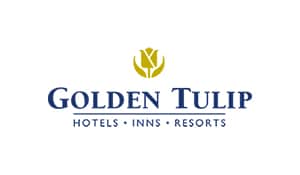 The hospitality world is getting transformed and becoming more & more AI driven & futuristic. Automation is changing the way people do things, the way industries operate. We chose IDS NEXT as our technology partner a decade back, as they have a consultative attitude towards our business and take the time to understand what our business needs are and particularly what our customer needs are.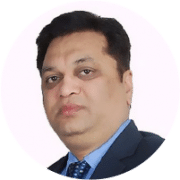 Manish Potdar
Director of Finance South Asia
 Golden Tulip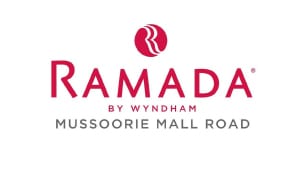 We have been using IDS since opening our hotel in 2005. Since then we did not have to look back for our requirement of guest satisfaction in terms of reservation, smooth check-in/check-out process. We have been getting updates and upgrades on a regular basis and also the support as and when required. We are very happy with the performance of the software as it meets all our requirements.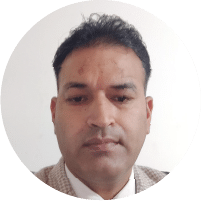 Harsh Semwal
General Manager
Ramada Mussoorie Road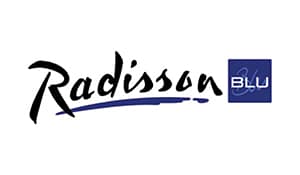 Every business runs on trust! and we couldn't have trusted any other company more than IDS which has a legacy of 33+ Years. While our business runs 24×7, we manage complex operations to meet guest expectations, and we always strive to enhance Guest Experience through personal touch and technology. Here comes their product which truly world-class which has helped us enhance the guest experience, increase our profitability and reduced cost. We love that Team IDS is always there for us and that they give priorities to product security, compliances, and adherence to all statutory requirements. We cherish this partnership with them.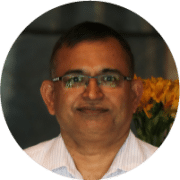 Subbaraman
Executive Director
 Radisson Blu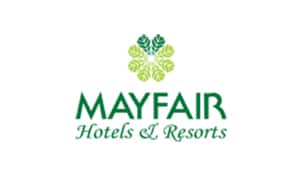 We at Mayfair always go the extra mile to ensure our guests are happy and go back with wonderful stay memories. We believe in complete automation and IDS is our Hotel Technology Solution partner from day 1 of our journey. When we decided to automate our distribution space to manage our room inventory more effectively, we decided to go ahead with IDS's FX-CRS. It is a beautiful Central Reservation System that helps our team to manage the entire Group's Room Inventory effectively from anywhere. Our corporate HQ is now more equipped to make decisions to enhance profitability by managing & distributing each room inventory in a more meaningful manner. We also feel safe as it is hosted on MS-Azure. Overall, FX-CRS is now the lifeline of our Hotel operations when it comes to distribution.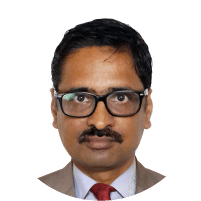 Kanti Prakash Mishra
Dy. General Manager- IT
 MayFair Hotels & Resorts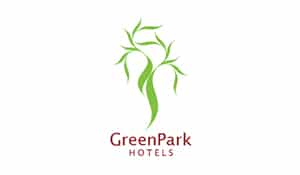 We at Green Park are using IDS's Comprehensive range of Hotel ERP since past 28 years. Over these years IDS always keeps evolving with Technology and they are in the forefront of adoption of all new Tech Platforms and brings in Top Notch Hospitality Solution. Their recently launched FX-Finance (Cloud SaaS Hotel Financial Accounting Solution) empowers our users to manage their books quite effectively and seamlessly from our corporate office and with this tough time of pandemic gives us flexibility to manage resource while consolidation of books and reports are much easier and it also bring in sense of security as it is hosted on MS-Azure platform. We are proud of our association with this Hospitality Solution leader which is again an Indian company.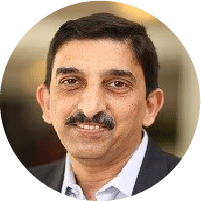 K.A.Srinivas
Assistant Vice President Business Process Management
 GreenPark Hotels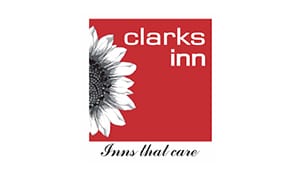 IDS has been a valuable partner in terms of technical support, providing the state-of-art Hospitality Solutions. Also the timely support services & value additions have been greatly appreciated with friendly user interface modules providing easy access to required information.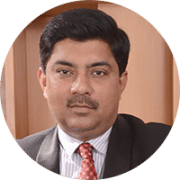 Rahul Deb Banerjee
Vice President – Operations,
 CLARKS INN GROUP OF HOTELS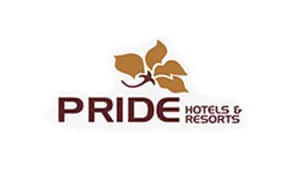 I like to congratulate IDS for the 27 years of innovation in the hospitality industry not only in india but in many countries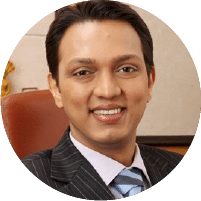 Satyen Jain
CEO
 Pride Group of Hotels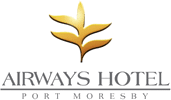 IDS delivered on the promise of a superior system, a more affordable price and most importantly, contuning support. We have now placed IDS into all of our hotels in Pacific region.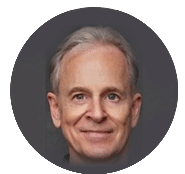 Kevin Yaxley
Executive Director
 Airways Hotel, Papua New Guinea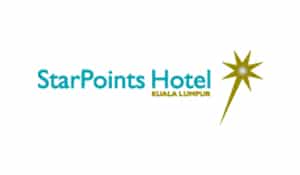 We have been using IDS Next software for over 5 years now and we are quite happy about its performance. Their prompt, efficient and on-time online support makes us worry-free.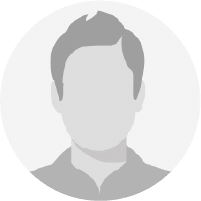 Lakshmanan Ramanathan
Chief Accountant
 Star Points Hotel, Malaysia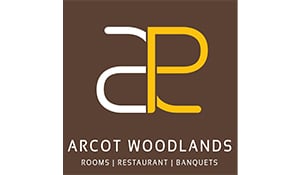 We have been associated with IDS from 2017 onwards and they have been our most trusted service partner ever since. IDS delivers value-priced contributions to their clients. They ensure regular and quick operations and their services are the best in the market. Their team's hard work and 24/7 support ensure that our operations are smooth and customer-friendly. We always support and recommend IDS for our business environment.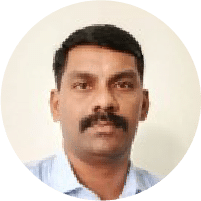 P Praveen Kumar
Manager Operations
Arcot Woodlands, India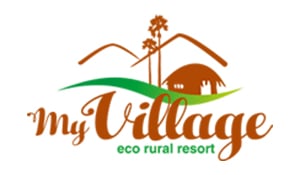 Our hotel has been with IDS since our
beginning in December 2018. IDS has
met all the software requirements to
manage our business with their
respective models. They have been
friendly and easy to contact whenever
we needed any clarifications.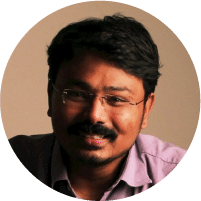 Gugan I
Manager Operations
My Village Eco Rural Resort, India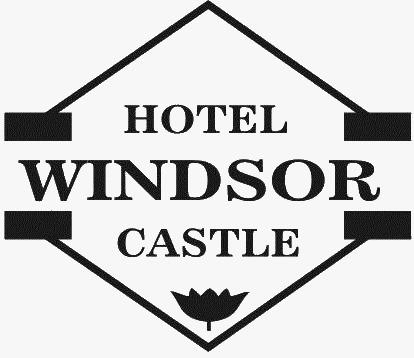 Compared with the other PMS
available, IDS is the best choice. Their
products are cost-effective and the
IDS' service team's caring attitude has
made us feel like family. Also, their
response time is excellent!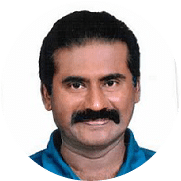 B Jagadeesh

Managing Director
Hotel Windsor Castle, India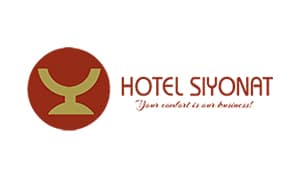 We have been using IDS Next software for over a year now and I must say that the software is way better than other applications we had earlier. From PoS to Property Management, IDS Next simplifies our task and doubles up our success. Most importantly, its 24/7 physical and online support makes IDS special.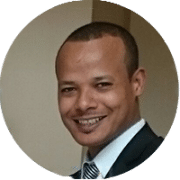 Eshet Fantahunegn
General Manager
Hotel Siyonat, Ethiopia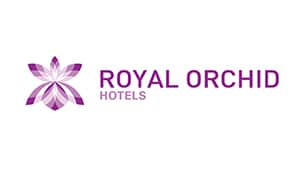 Our Chairman & Managing Director Mr. Chender Baljee and Mr. Suresh John, Founder & Executive Chairman of IDS Next share long term business relationship. They are known to each other over two decades, and when our group started looking for Hotel Software, IDS Next was the ultimate choice. Both the visionary leaders' ideas matched and worked well, that's how the collaboration took place. Since then, both the companies have grown together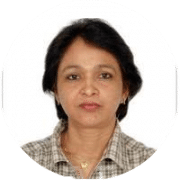 Anjali Upadhyay
VP- HR, Admin & IT
Royal Orchid Hotels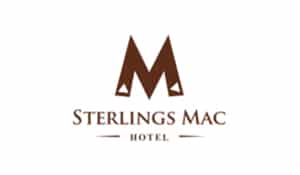 When you are looking for Hotel PMS in India, you just can't ignore the enormous market presence of IDS Next. We have been leveraging world-class hospitality technology through IDS Next's FortuneNEXT 6i Enterprise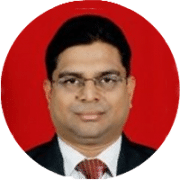 Arya Srini Rao
General Manager
Sterlings Mac Hotel, Bangalore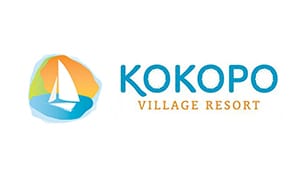 Competition was increasing in our town and we needed more information than just financial data. IDS NEXT provided a solution that is everything hospitality. It allowed us to make decisions with peace of mind. Because within a few keyboard strokes, you have data that affirms your decision. For everything from guest satisfaction to improving operational efficiency, this is the tool.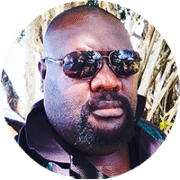 Douglas Pidi
General Manager
Kokopo Village Resort, Papua New Guinea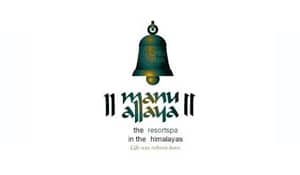 I know IDS Next Hotel ERP since 2002. I must say, the software has only grown bigger and better thus far. This software effectively simplifies all the areas of our hotel operations including Front Office as well as back of the house. On a scale of 10, I would rate IDS Next Software at 9.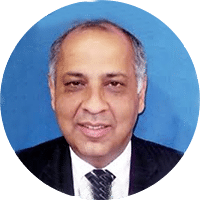 Puneet Bhambi
General Manager
Manuallaya The Resort Spa in the Himalayas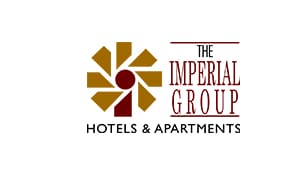 IDS Next Hotel ERP runs on a single database, and has no night audit shut down. The Hotel ERP is user-friendly and the hot keys enable us to work faster. We are able to multi task on the software and ensure our guests are served efficiently.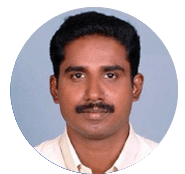 Rajesh R. Nair
IT Manager,
 Imperial Group of Hotels & Apartment, Dubai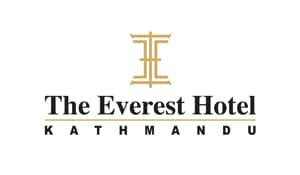 We are much satisfied with IDS Next's user-friendly software and their instant services.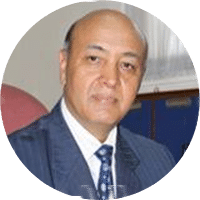 Pralhad R. Kunwar
General Manager
The Everest Hotel, Nepal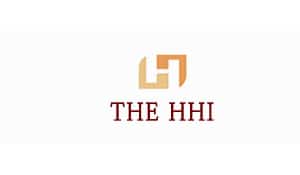 We appreciate the pro-activeness & competence displayed by the IDS' technical team in providing apt solutions for specific needs of all our properties.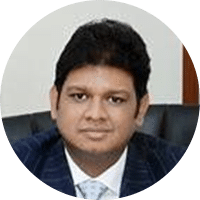 Vinay Jaiswal
Director – Operations
The HHI Group of Hotels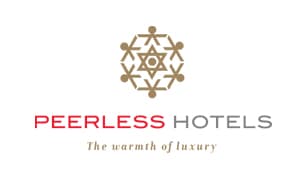 Our relationship with IDS is now close to 2 decade, while we set our goal on rapid expansion & being one of the well-known Hotel Chain, IDS solutions helped us to transform the way we do business, their fully integrated Hotel ERP provides us critical insight into our business which allows us to make fast decisions & ultimately become more dynamic & competitive in the marketplace. All this adds up to a very comprehensive system that we use daily 24×7. They are responsive and continuously do product improvement keeping pace with changing requirements, we truly value this relationship.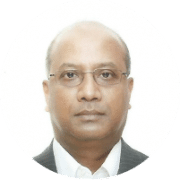 Tarun Maity
Chief Operating Officer
The Peerless Hotel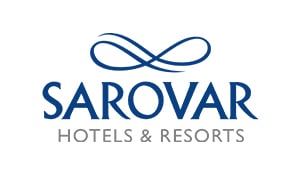 With great compliments and acknowledgement, we would like to appreciate the IDS team for their support in PMS technology for our hotel. We have received outstanding service and support for our PMS technical solutions from IDS Next over the years. We are completely satisfied with the IDS Next association. We sincerely appreciate their performance and look forward to continuing their association with us for years to come.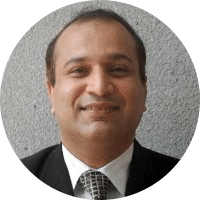 Parvez Sheikh
Sr. General Manager
Sarovar Portico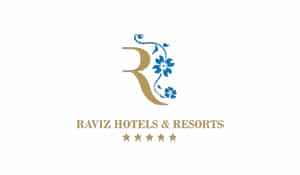 IDS products have been greatly beneficial in boosting our hotel's efficiency. FX CRS, in particular, has been immensely supportive towards overcoming our operational difficulties. The standardised communication with the guest has allowed us to be more attentive towards our guests and provide them with a better experience. I give my thanks to the IDS team for providing such excellent products for the hospitality industry.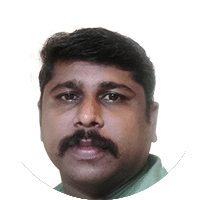 Kantha Guru
IT Manager
Raviz Hotels & Resorts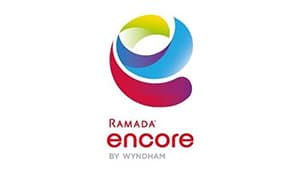 I am very pleased to acknowledge and commend IDS for being our preferred partner for all our Hotel Technology needs. Our relationship is both professional and personal with the IDS team. We wish them all the very Best as they expand their portfolio of tech solutions for the Hotel industry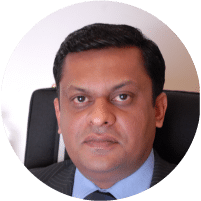 Renu Varghese
General Manager
Ramada Encore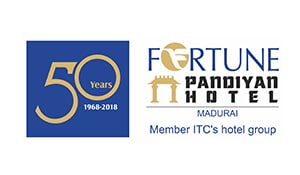 We at Fortune Pandiyan Hotel commend and acknowledge IDS for their excellent support in technology for our Hotel. It has been more than a decade that we have been connected to IDS Next for our technical solutions. With IDS it has resulted to become a great partnership. We wish IDS success as they expand their portfolio in the hospitality industry.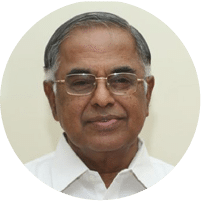 Dr. G. Vasudevan
Director
Pandiyan Hotel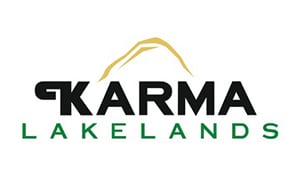 As a hospitality unit, with many verticals like – Klub, Restaurants, Rooms, Banquets, Golf Course etc we couldn't have thought of anything better than IDS and we don't regret the decision we made. IDS Next has been a platform that has undoubtedly helped us in knitting our needs so well that the data analytics has become easier and meaningful. In todays competitive times the analysis of reports is crucial and that helps you plan and replan your business strategies. IDS Team took extra efforts for customisation wherever it was a challenge but majorly our needs were met by the frame that was shown to us.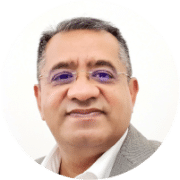 Sandeep Trehan
COO
Karma Lakelands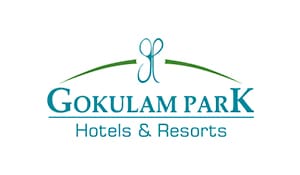 Our decision to partner with IDS Next as our hospitality solution provider has been one of our greatest strengths. It's broad range of cutting edge solutions that fit all of our different operations and its world class support services has assisted us to provide a superior class of service to our guests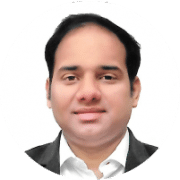 Baiju Gopalan
Vice Chairman
Gokulam Park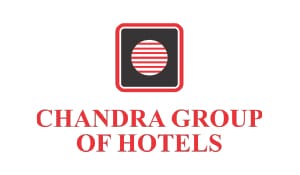 We have been using IDS Next's solutions across all our hotels since 2017. The software is very user-friendly with on-point reporting capabilities. The support team is constantly available to sort out any technical issues. In addition to a 24/7 call center, Mr. Ankit and Mr. Rajendra are always willing to help and respond sharply even during odd hours. I have always recommended IDS to fellow hoteliers and shall continue to do so.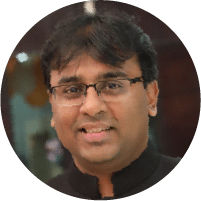 Pawan Boob
Director
Chandra Group of Hotels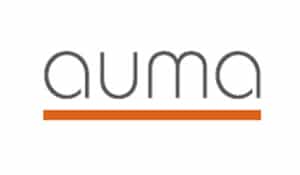 In the last three years that we have been using FortuneNEXT 6i R&B, the software has helped us enhance guest satisfaction, operational efficiency, staff productivity.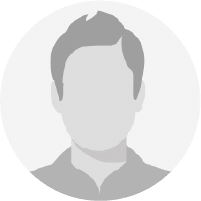 Rahul Vasudeva
General Manager, Operations
Auma Cafe, New Delhi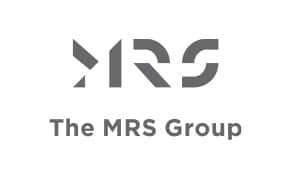 SkyRes has been implemented across all our three properties. It helps us to view live inventory of our properties at the central reservation office. It also allows us to accept multi-property booking in a simple go added with central guest history which every CRO office requires.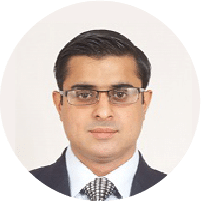 Kunal Gupta
Associate Director – Sales and Marketing
MRS Hotels, India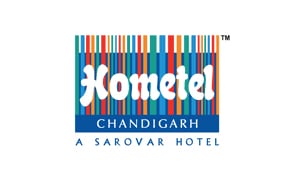 This application (FX GeM) is simple to use and works on the same platform. The guest has the agility to fill up all necessary details right from his pre-registration, uploading photo ID, digital signature, check-in, view his bills, order through IRD and check out. The payment gateway ensures the guest doesn't have to wait in queue for check out. This application renders the guest a flexibility to manage his bills, orders at his ease and in the privacy of his room. Fx-GeM is an innovative approach and is a must for hotels.
Nabendu Acharjee
General Manager
Hometel Chandigarh – A Sarovar Hotel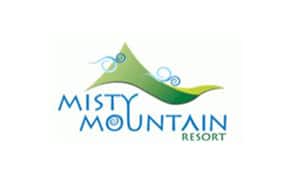 IDS Software has been implemented by some of the well-known hotel brands across India. IDS Next has now established itself as the leader in this domain with an impressive brand value. At Misty Mountain, we have been benefitting immensely from the software for the past 12 years.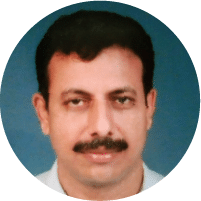 P Suresh
Managing Partner
Misty Mountain, India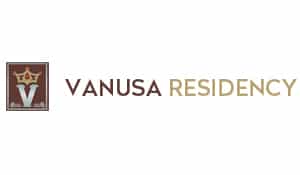 Our hotel has been with IDS since its inception in June 2020. The timely updates have been immensely helpful, and we are delighted with their service. We are also thankful to the tech support team who assisted us in resolving any issues. IDS software provides excellent support for our operations, satisfying our guests and the management team.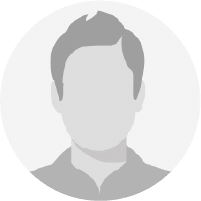 K Balakrishna Bhat

Managing Director
Vanusa Residency, India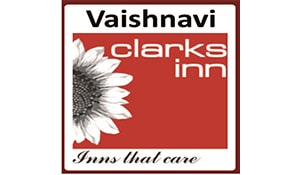 We have been associated with IDS for the past 8 years. Our guests and our management are completely satisfied
with the flawless and smooth operations,
the timely upgrades, and the outstanding
support. A heartful thanks to the entire
team.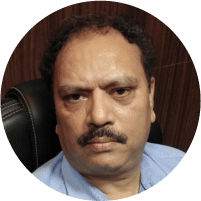 Bishwajit Kumar Choubey

General Manager/p>
Vaishnavi Clarks Inn, India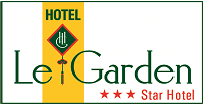 We have been associated with IDS for the past 8 years. Our guests and our management are completely satisfied
with the flawless and smooth operations,
the timely upgrades, and the outstanding
support. A heartful thanks to the entire
team.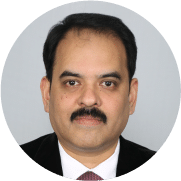 Dr. M.R.V. Manivannan

Chairman/MD
Hotel Le Garden, India