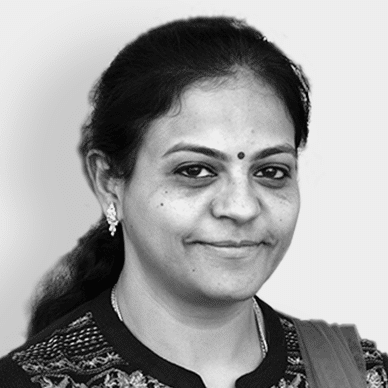 Vidhya Srinivasan
Associate Vice President – Credit Control

Securing our revenue, Vidhya is in charge of our billing and collection. She leads a ten-member team to bill and collect all due payments and strives to achieve monthly collection targets. Vidhya enjoys working with her team and is inspired by guiding them to aim and achieve high.
During her 17 years working with IDS, she was mentored by the seniors in her team, encouraging her to give her best and work with accountability. For her invaluable contributions, Vidhya was awarded the Individual Excellence Award in 2018 and the Founders Award in 2019.
Vidhya loves to hit the yoga mat every morning for fitness and peace of mind. In her free time, she enjoys cooking traditional dishes for her family.