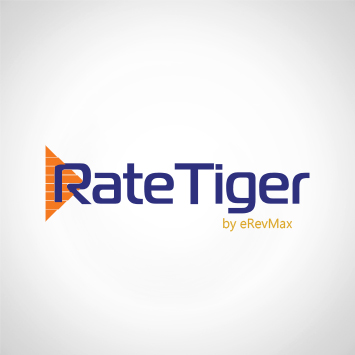 RateTiger by eRevMax
Offers Hotel Channel Manager, Booking Engine, Rate Shopper, GDS & Metasearch Distribution as well as Website Design services to hotels worldwide.
RateTiger integrates with over 450 distribution and technology partners worldwide. It has 2-way XML connectivity with OTAs including Agoda, Airbnb, Booking.com, Expedia, Google, HRS, and Hotelbeds, among various others. RateTiger has also partnered with leading global and regional PMS, RMS, Booking Engine and other hotel technology systems for a seamless online distribution experience.
The company is ISO and PCI certified as well as GDPR compliant. It provides 24×7 multilingual support to accommodation providers to assist them in defining and achieving revenue generation objectives.
Get in touch with RateTiger
About RateTiger Channel Manager
RateTiger Channel Manager is a cloud-based solution offering seamless connectivity to over 450 demand partners including global and regional OTAs, tour-operators, GDS and Metasearch channels.
RateTiger Channel Manager is a pioneer and market leader in online distribution connectivity and offers –
Real-time ARI management through Pooled Inventory model.
Reservation Delivery into the hotel PMS.
User friendly dashboard with intuitive features.
Easy and quick onboarding process.
Multilingual support available 24×7.
Stable products with 99.9% system uptime.
ISO and PCI certified, GDPR compliant.
Product benefits
Centrally manage ARI and reservations to all channels from single sign-on platform.
Access to over 450 demand and tech partners for quick 2-way connectivity.
Real-time data flow to keep you updated of inventory status at all times.
Attract bookings even in low season by selling on right channels.
Maximise revenue by implementing rate and distribution strategies effectively.
Product features
Availability, Rate & Inventory (ARI) updates for up to 2 years.
Pooled Inventory model to sell last room available.
Create and manage promotions for multiple channels including Booking.com, Expedia, Agoda and GoIbibo.
Automate stop sell/close out of availability on all channels.
Maintain rate policies and restrictions across connected extranets.
Want to know how IDS Next products will benefit your property?