Satisfied employees are the secret to the success of any businesses. Maintaining employee happiness and welfare is vital in an industry built around treating customers with excellent customer service. A workforce that is driven by passion helps keep customers happy. A healthy and happier workforce also drives better business growth and sustainability. Forbes reports that happy employees are 37% more productive and three times more creative.
Employee welfare refers to building a workplace that ensures safety, employee health, and comfort for its workers. This extends from fair compensation and allowances that foster an environment where employees feel valued, appreciated, respected and consequently more productive. In the hospitality industry, positive company cultures are known to witness 24% less staff turnover.
However, the hospitality industry is known for its own employee-related issues, and keeping the employees satisfied has been a longstanding challenge for the industry. So, what are the strategies that improve employee welfare in hospitality and address the industry's most common staffing challenges?
1. Self-service solutions
Self-service tools are giving a new meaning to employee empowerment and flexibility. Digital solutions such as scheduling software and communication apps are enabling employees to be the master of their own schedules with features to request time off, swap shifts and track their responsibilities.
These digital solutions also provide a central point through which all employees can keep track of their teammates, oversee team progress, and communicate with colleagues and managers.
Digital self-service tools have become immensely useful for hospitality, which is an industry known for their roster-based work and multi-outlet operations. Introducing such tools facilitate managers to handle large workforces across departments and outlets, assign shifts based on availability and manage overtime. Further it helps prevent working beyond the legal shift hour limits and ensure employees are working the agreed number of hours.
2. Platforms for employee feedback
Providing employees with a platform to share their concerns, comments, and queries is as crucial as receiving guest reviews. A workplace that strives for employee welfare and equality needs to show that all their staff concerns are heard.
Hospitality organisations can initiate this in the traditional way; by encouraging discussions and communication between employee groups or even introducing in-house counselling. This will provide employees with an opportunity to share their concerns about operations, work-life balance, shift allocation, workplace grievances and even office inclusivity and diversity practices.
Organisations can also take this a step further with feedback software which uses multiple feedback formats such as surveys, forms, and polls. Employees can share feedback about employers, policies and colleagues, even anonymously if required. In return, the management can identify areas that need resolving and get suggestions on how to improve work environment.
Regular feedback is crucial in creating a supportive and positive work environment. Employees will feel valued, recognised, and supported, improving job satisfaction and performance.
3. Training and skill development
As the hospitality industry evolves, businesses incorporate multiple trends into their strategy, ranging from technology, such as AI adaptation to cultural aspects such as diversity and sustainability. It is essential to keep one's workforce trained in skills relevant to these areas to avoid skill gaps within the workplace and with guests.
Today's hospitality operators are required be well-versed in managing a reservation on a Property Management Solution or taking an order on a POS solution. Digital literacy is required of every employee regardless of their age.
For businesses that are fast-tracking their digital migration, e-learning and training platforms are ideal for on-the-job training. Organisations also need to clarify the extent of training and support provided by technology solutions providers and invest in resources for whatever is not covered by the latter.
Cultural training, on the other hand, will require a more hands-on approach. Hospitality businesses deal with customers from various backgrounds, and every member of the staff should know how to respond to matters such as:
A specific menu requirement by an elderly guest
A safety complaint by a women guest
Dietary restrictions based on religion
Eco-conscious room amenities
Training employees to be empathetic to the diversification of the industry requires more conversations amongst groups, robust workplace policies and good corporate governance practices.
4. Digitised workplace operations
Migrating to digital operations reduces the need for human labour drastically. Contrary to popular belief, automation will not take over a human's job; rather, automation has the potential to empower employees so that responsibilities can be handled more effectively.
In the hospitality industry, the majority of staff turnover is also caused by high job pressure and routine work. These problems can easily be solved with intelligent automated technology, activities such as reservations, payments, revenue management, housekeeping, and POS processes can be handled by comprehensive hospitality management software. Further, these solutions also make the processes faster and smoother by preventing errors of manual data entry or slip-ups by overworked employees.
Digitalisation also facilitates mobile access to employees, enabling them to swiftly access all information related to operations and respond accordingly. Human labour, in collaboration with digitalisation, can help employees to stay productive and maintain a better work-life balance.
5. Employee evaluation and rewards
Employees will be encouraged to perform better if they are appreciated for their performances, and it can encourage and motivate them to perform better. Hospitality organisations can reward their employee performance with shout-outs when a member excels at a job; this can be done by celebrating their achievements, commending good performances, and letting them know how they contribute to the company's growth.
Great incentives and rewards can come in many other ways. These include, team lunches, time off after a tiresome roster period, or even a family and friends discount at the same hotel, resort, or restaurant.
On the other hand, employers also need to understand when team members are underperforming. Solutions such as performance management software or task allocation and tracking modules, can identify which areas need more attention or what team or individual need more encouragement. With careful performance monitoring, workplaces can brainstorm better ideas to invite more employee engagement and responsibility.
6. Happier employees mean happier guests.
We know that the ultimate goal of any hospitality business—a hotel, restaurant, spa, club or even a remote retreat—is guest satisfaction. Yet, to strengthen guest services, companies must first strengthen and stabilise the force behind their operations.
Implementing strategies that foster a positive work environment, offering work-life balance, investing in employee development and prioritising employee feedback can incentivise and prepare the employees for the demands of the modern age. These employee welfare practices can keep any employee in the hospitality industry vigilant and open-minded for whatever change that may affect the industry.
Reducing the employee turnover and retaining a satisfied, well-trained workforce also help business capitalise on its revenue streams and as well as enhance the bottom-line of the organisation.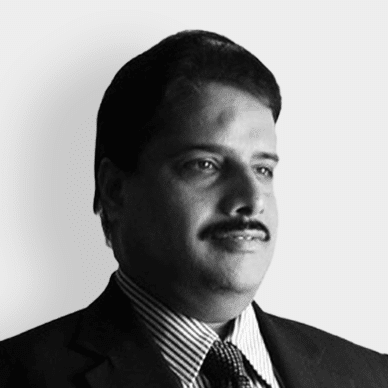 Vice President – Professional Services
He joined IDS Next in 2011 as a product specialist amassing an extensive understanding of hospitality technology and its use in daily hotel operations. His primary task of leading the IDS Next's Technical Support Centre includes managing its 24/7 technical support operations.