As more women become financially independent, they are daring more to explore their freedom by wandering into their favourite destinations and going on more business ventures—by themselves and with female friends. Women comprise a significant population in the travel industry, representing 56% of worldwide leisure travellers by the end of 2022.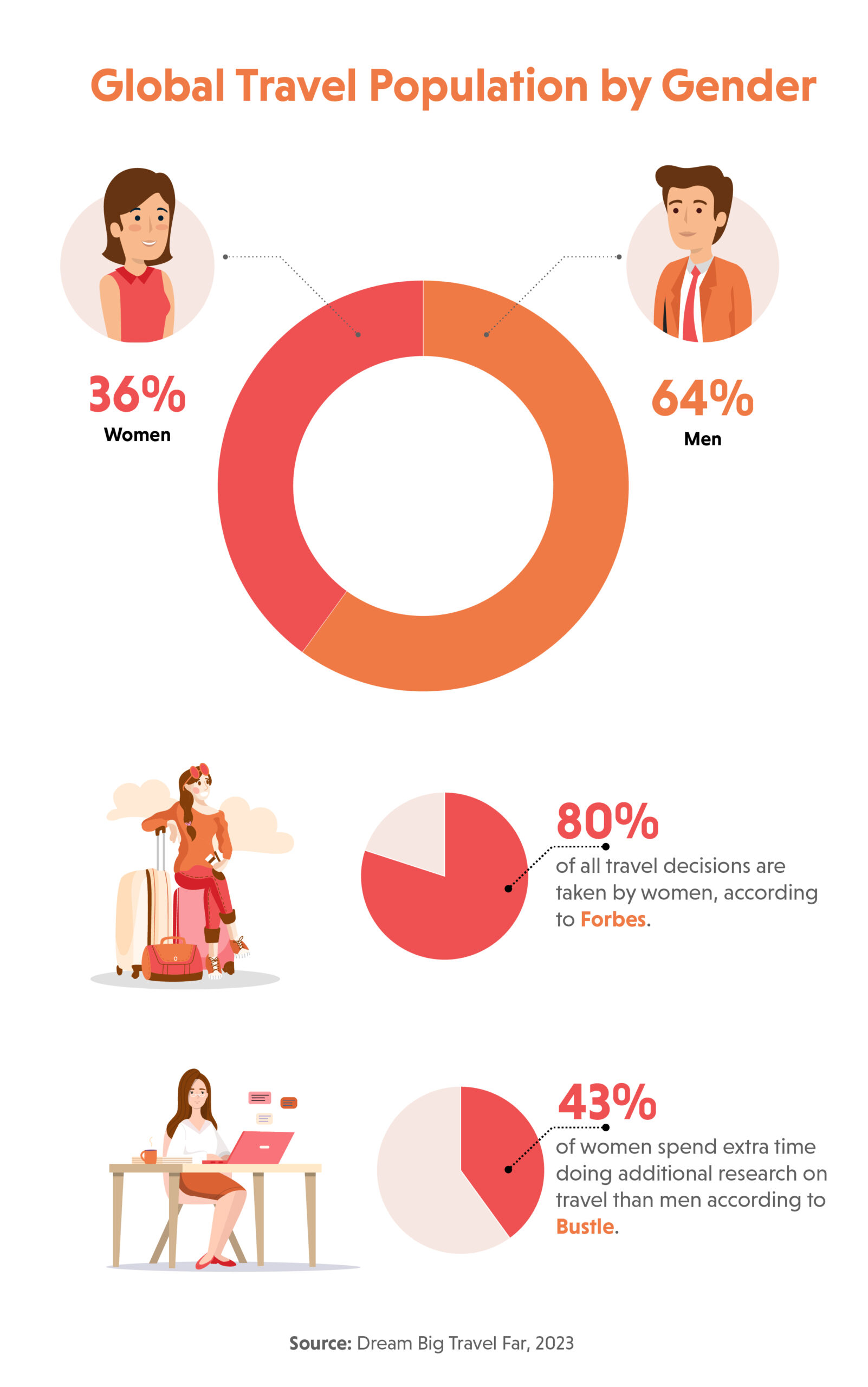 However, due to certain sociocultural norms and practices, female travel groups or solo women travellers may still have certain gender restraints that raise concerns about their safety, needs and preferences. Hotels need to be prepared to accommodate those needs to provide their women audiences with the most comfortable guest experience.    
Building trust with women via multiple services targeted towards them offers opportunities to connect with them at a deeper level and build their confidence in the brands. This will lead to more positive experiences that improve the brand impression for hospitality and related businesses, as more women would refer safe brands for future bookings, even for family, couple or group events and trips.    
How can hotels accommodate women travellers? 
As the world prepares to use innovation and technology for gender equality, hospitality venues too can join this endeavour; using latest solutions to understand and accommodate the needs of the women in their audiences. 
1. Increase the on-premise security
Ensuring women's safety is vital in the hospitality business, particularly when they travel alone.  
A functional front desk that takes care of all administrative and security concerns can reinforce safety within the premises. This facilitates woman travellers who face security risks to reach out to the hotel front desk when necessary.  
A cloud-based front desk management system can improve a hotel's responsivity to guest inquiries and provide 24/7 availability.  To further tighten on-property security, hotels can optimise their guest services to be mobile friendly. Women travellers are far more likely to trust venues where they can immediately reach out to the necessary hotel authorities in times of danger with just a click on their mobile phones. Mobile-optimised operations also improve the accessibility to safety resources within premises, even in the most remote locations.    
2. Create a connected suite of services 
For a woman on travel, security concerns may not end at the hotel itself. Instead, they would also prefer safety when they explore cities, visit landmarks and socialise with local communities. While a hotel cannot wholly control how safe the experience will be once their guests step outside the premises, having the right resources can help improve a woman's travel experience as they explore the local area.  
A comprehensive app or a website where women travellers can easily access information is a great way to help them be informed. Such platforms can include e-books, online travel guide that detail how safe a city and its landmarks are, tools that enable them to make hotel bookings, reserve tables faster or even order food to a preferred location.  
Another great example is providing late-night pickup and drop services. It is always proactive to assume that guests can check in and check out during night-time due to various needs, and for a woman traveller, finding a safe mode of transport can be a challenge. Hotels can record pickup and drop preferences using their reservation management modules and partner with safe transport service providers or even use in-house transport teams to accommodate safe travels.     
Having a centrally managed suite of services that can record women travellers' needs and preferences and provide valuable insights to women travellers can help them be smarter and safer about their choices.    
3. Provide facilities designed for women  
It's vital to understand that guest preferences differ with age, race or even gender. To accommodate women travellers, women-centred room amenities are considered to be essential. Hoteliers must now focus beyond the average cosmetic and skin care products by including other necessary items ranging from sanitary napkins, concave or convex mirrors in bathrooms to hair ties, sewing kits or women's athletic gear. 
These products can be made available on demand through hotel service applications like guest engagement or ordering modules. For instance, the best way to ensure women travellers have all they need during their stay is by enabling them to make a mobile-device-based request using guest management systems.  Hotels like Som Dona and ITC Maurya Sheraton are also contemplating the concept of 'single women rooms'; special rooms designed with security and social needs of women. These rooms are often located near to elevators or even have video-door phones which allows the guest to see who has come to visit her when the doorbell rings. 
A central guest profile management system can empower the hotel to prepare these services even better. Having the needs of their women guests, from cosmetic and hygienic products to room preferences, recorded on a centralised database can help hoteliers be prepared with all necessities, including in-room amenities to personalised leisure and wellness services.     
4. Have specialised staff to assist women 
In the presence of female staff, female travellers can feel more secure or comfortable when requesting assistance with certain needs. Modern hoteliers are now allocating their existing female staff for specific tasks and request management when dealing with solo women travellers.    
For instance, a hotel with a comprehensive staff, housekeeping and service management systems can enable the supervisors to allocate responsibilities to their female staff by viewing their schedules and increase responsivity to guest requests. Should a woman guest require the assistance of a staff member, hotels can easily view which of their female staff is available and assign them to the scheduled task.     
Additionally, diversity and inclusivity training for staff can encourage building a positive experience for female guests. Online and easily accessible resources on non-discrimination policies, gender and sexuality education as well as guest rights and safety practices can also prepare them to accommodate women travellers and make them feel safe and at ease.     
Smart hotels can empower women to live dream vacations      
Modern women love their independence and would like to explore the freedom to the fullest. Going forward, it's essential that hotels expect more women travellers, as much as the number of men in their guest lists.   
In the case of women travellers, hoteliers have to be more attentive to offer a better plan and facilitate appealing offers to women travellers; a strategy that understands the gender and sex-based social and personal needs, which means women too have equal opportunity to live their dream vacations.   
As the traveller population is becoming increasingly diversified, hoteliers are compelled to cater a personalised experience to each group of travellers. The modern-day demands of hospitality are now making hoteliers perceive that luxury and comfort mean different things to different demographics.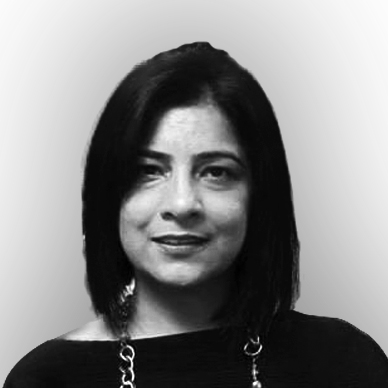 Vice President – Marketing
An internationalist with a diverse background in marketing and supply chain management, Tanya currently serves as Vice President, Marketing at IDS Next Business Solutions. Tanya is responsible for all marketing and branding activities within IDS, including development and execution of marketing strategies and plans to help take the company to it's next level.