Trends to Chase: How hoteliers can stay relevant in 2021.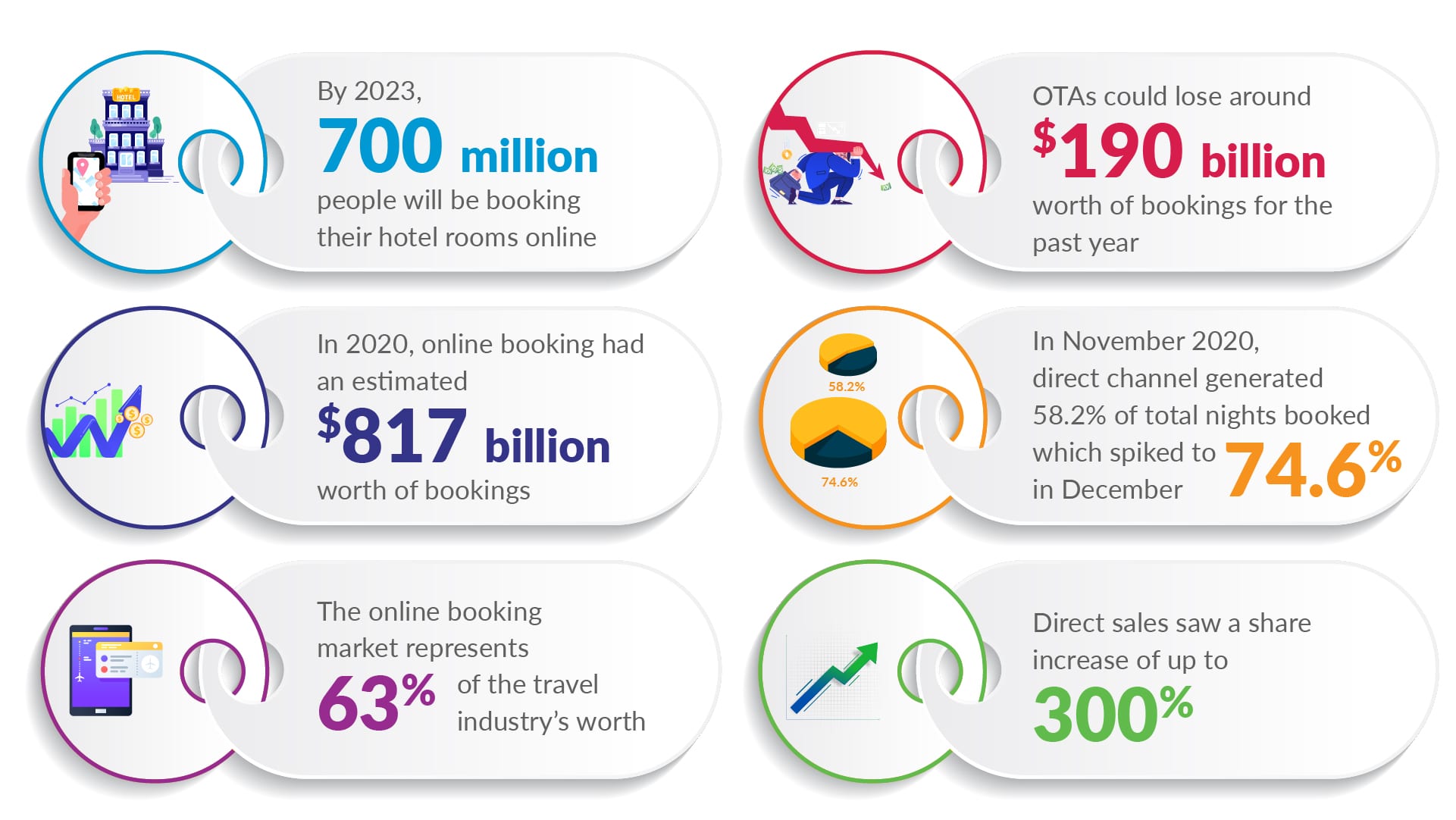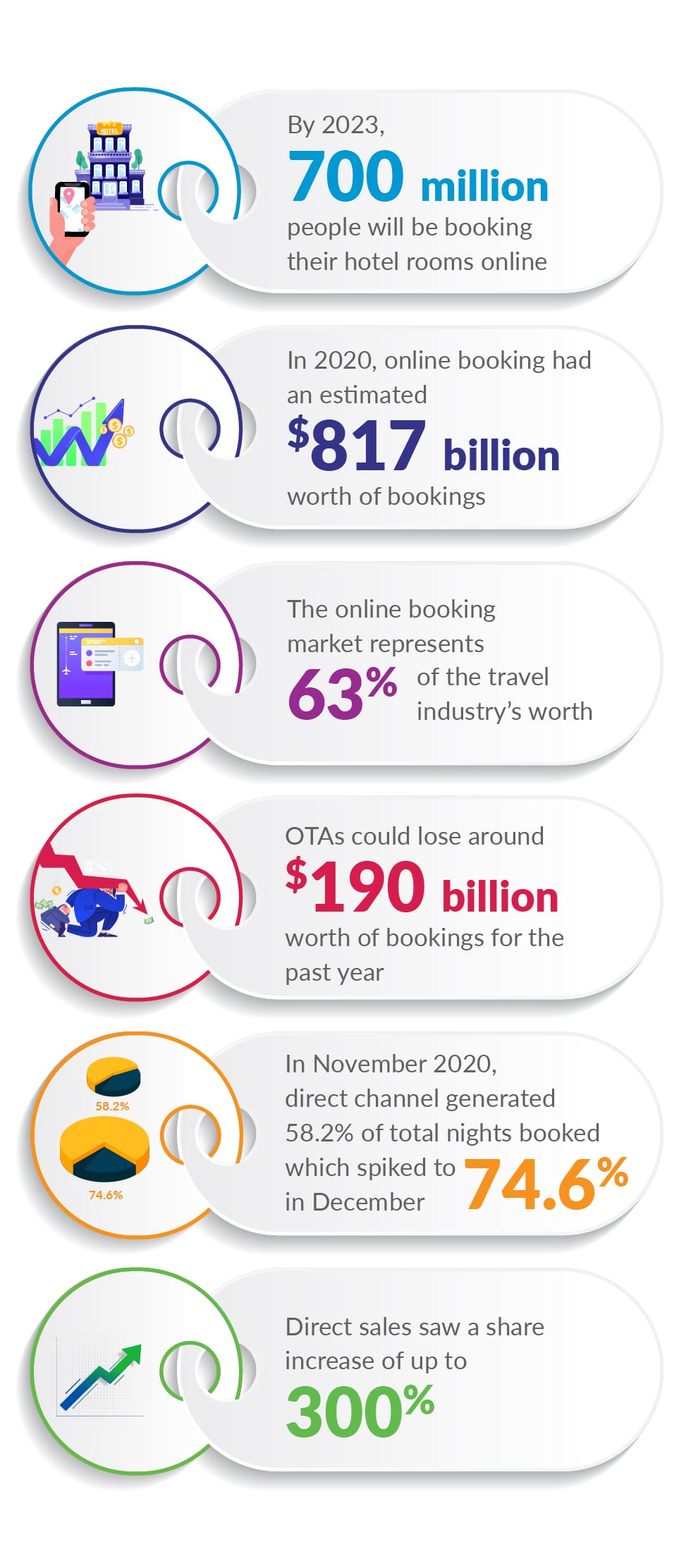 Online bookings have been on the rise far before the pandemic threw the global community into an online frenzy, and by 2023, 700 million people will be booking their hotel rooms online. Most hotels have identified the importance of online booking and set up pathways through a mix of direct and indirect booking channels.
This month's article explores trends in online booking with some insight into the performance of direct and indirect booking channels.
Power of online booking
Online booking holds a significant market share of the travel and tourism industry, measuring up to an estimated $817 billion worth of bookings in 2020. In 2018, 82% of the 148 million online travel bookings occurred online through a mobile app or a website. As guests turn more and more towards the convenience of online booking, these numbers will continue to grow.
According to Statista, the travel industry has an estimated worth of around $1.2 trillion annually, and the online booking market represents a staggering 63% of this worth. Furthermore, the market continues growing at a 15.4% rate and will strengthen its hold on the travel industry's value.
Last-minute travel plans have been on the rise for the past few years, and online booking is the perfect means to set up a quick holiday. Google data revealed that travel research with 'tonight' and 'today' has grown by more than 519% within the past five years. 72% of mobile bookings happened within 48 hours of these last-minute Google searches.
Online booking is a faster and easier way for customers to find all relevant information, compare prices and book anytime, anywhere. Given the rising prevalence of smartphones and other mobile tech, combined with the reduced manual effort for hotel staff, online booking is a valuable avenue for hoteliers. However, should hoteliers focus more on direct or indirect booking avenues?
Direct or indirect?
The most common form of indirect booking channels, Online Travel Agencies (OTA), have survived through all sorts of hardships, from tech-bubble crashes to global financial crises. However, according to McKinsey, global second-quarter revenues from the 20 largest publicly traded online booking sites and other intermediaries showed an 82% decline of about $14 billion. Skift estimated that OTAs could lose around $190 billion worth of bookings for the past year.
Although direct bookings also saw a reduction, they turned out to be the most resilient channel during the pandemic. In December 2020, the direct channel generated 74.6% of total nights booked, and this was a steep rise against the 58.2% generation in November.
In previous articles, we went in-depth on how the pandemic affected customer sentiments. Customers are more health concerned, and they rely on vaccination information to make their travel decisions. Such data can be easily and accurately be communicated through the hotel website, making direct booking a safer option for customers. Also, given that the uncertainty continues in certain regions, hotels can provide flexible cancellation policies easily through their own website, rather than negotiating terms with OTAs. This trust and reliability of direct bookings shot direct sales to a share increase of up to 300%.
Online booking is undoubtedly a necessary tool for hoteliers in order to attract 21st century guests. However, the exact balance between the direct and indirect booking channels will depend on the scope of each hotel, though the scales are tipped towards direct bookings.
Want to know how IDS Next products will benefit your property?