Covid-19 changed the world in unprecedented ways. Unfortunately, the hospitality sector was one of the first industries affected by the pandemic. This was mainly due to the health risks to both guests and employees and the imposed travel restrictions. Even as the world is beginning to recover from the crisis, hoteliers will have to brace themselves for a slow recovery process.
The pandemic's impact on hospitality
Disruption and disaster are nothing new to the hospitality industry. But the disruption caused by the pandemic was of a never-before-seen scale. The World Travel and Tourism Council estimated a $4.7tn global loss within the industry in year 2020. Research by loveholidays shows that across 12 months, visitors decreased by 29.6 million. This created serious challenges for the industry. The research further shows that tourism, which contributed an overall GDP of 10.4% in the year 2019, fell to 5.5% in 2020.
Why was travelling so popular?
The excitement of leaving their homes and exploring different destinations has made people fall in love with travelling. Loveholidays found that 81% of the guests travel to make memories, 78% for fun, excitement, and adventure, and 72% to see more of the world.
The imposition of travel restrictions brought an abrupt halt to all of these sentiments. People were forced to stay inside, unable to go adventuring and exploring. Being stuck inside a monotonous routine while craving for new experiences has left people frustrated. The gradual recovery will be a relief to all travellers, but it won't be without its challenges.
Changes in guest expectations amidst the new norm
With the extensive changes that occurred, guest behaviour and needs have changed. They will be expecting more cleanliness and strict hygiene protocols. They will prefer fewer physical interactions with the staff and will be more inclined towards contactless payments. Contactless solutions will be the key to fulfilling guest expectations. Software solutions like FX GeM by IDS Next will help hotels provide the ideal contactless journey to their guests. Hotel lobbies will also have to be reorganised to accommodate proper social distancing. To ensure a speedy and successful revival of the industry, hotels will have to creatively incorporate these new standards.
Regaining guest confidence
With the obvious risks still lingering worldwide, travellers will be hesitant to bounce back into travelling. Steps taken by hotels to regain their confidence are crucial for the revival of the industry in a post-covid-19 world. UNWTO's priorities for global tourism recovery have given certain pointers to help hoteliers to build guest confidence.
The industry is advised to lay out a balanced set of safety and hygiene protocols that covers every step of the traveller's journey. Providing clear information about the existing measures of the countries and at the hotels is critical. Hotels can provide this information through their websites which will make it easier for guests to be aware of the existing situation and act accordingly. Hotels can also provide information concerning the rights of travellers available in the respective countries if they fall sick while travelling or during their stay in the hotel. This will assist guests in preparing for any emergencies while creating confidence regarding the hotel's services. Ensuring that the guests feel safe should be the goal of every hotelier in regaining their confidence. Reassurance through positive communication will help the guests feel relaxed and comforted, making them more willing to travel.
According to loveholidays, 82% of guests travel to relax and reduce stress. Therefore, keeping up to the expected standards of the guests and ensuring a comfortable and memorable stay for them is a must. Adapting effectively to the new changes will help hotels accomplish this, leading to a successful revival of the hotel industry.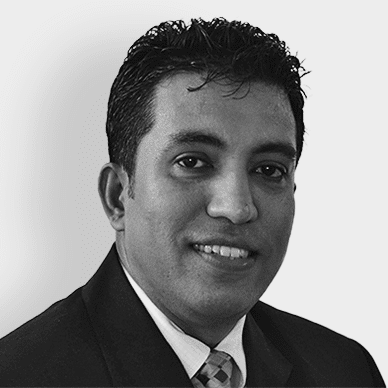 Vice President & Country Head of Sri Lanka and Maldives
Looking after entire Sri Lanka and Maldives, Nandika as a VP is responsible for the Sales and Operations team encompassing hospitality software. His years of expertise in IT and strategic management has helped in contributing to streamlining the technological needs of IDS clients.