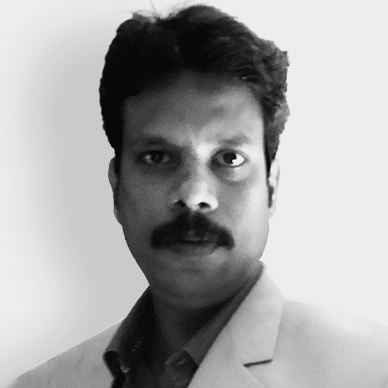 Mrutyunjaya Das

Zonal Head – Eastern India, Bangladesh & Bhutan

Leading our teams with motivation and energy, Mrutyunjaya is responsible for Regional Focal Point Sales, Key Accounts and Operations Management for Eastern India, Bangladesh, and Bhutan. He is a hardworking, sincere, and dedicated leader who has supported the IDS team for over 14 years. Mrutyunjaya's respect for honesty and integrity has added tremendous value to the IDS team.
Mrutyunjaya has led his sales team with flexibility and commendable organisational skills to achieve many milestones over the years. For his invaluable contributions, he was awarded the Extra Mile Award and the Best Employee Award. Appreciative of his efforts, in 2019, he was also awarded the Founder's Award.
As an enthusiastic Badminton player, Mrutyunjaya loves playing arcade games whenever he is free.