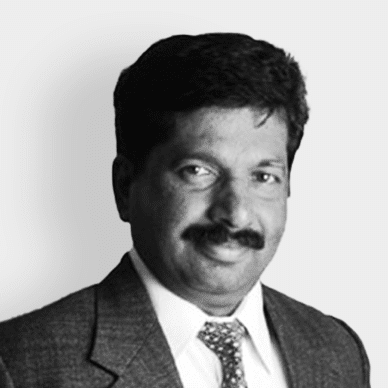 Lakshminarayan D R
Vice President – Finance and Accounts
Known as Narayan, Lakshminarayan D R is responsible for directing all aspects of finance and accounting operations, overseeing all transactions related to payables, payroll and financial reporting. Also, in his purview of work are direct financial strategizing, analysis, forecasting, coordinating, preparing and reviewing monthly, quarterly and annual reports.
He is the man behind budget management that help the company to enhance visibility and in turn make better decisions for the company. He is also responsible for finalising of accounts, structuring, streamlining and making financial decisions that help IDS to stabilise any financial aspects and review in comparison to market trends.
Narayan also looks after administration work and he is skilled in in conceptualizing and implementing administration procedures with facilities, procurement, transport, travel and project management. Optimum utilization of men, material, planning, co-operation & exertion for smooth functioning of department. Prior to IDS he holds 10 years of experience handing financial activities for India & Overseas. He is a homely man and loves spending time with his family.