Sri Lanka Based Uga Escapes Leverages World Class Hospitality Technology With IDS Next

IDS Next has been technologically empowering 5 properties of the group through its FortuneNext 6i Professional Hotel Software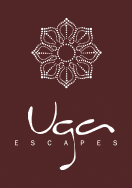 About Uga Escapes Management Pvt. Ltd.
Looking for a satisfying accommodation to relish Sri Lanka's picturesque landscapes, lush green forests, and golden beaches? Your search ends with Uga Escapes Management Pvt. Ltd. With 5 high-end and premium properties spread across 5 exotic locations, this emerging hospitality brand assuredly offers you the most satisfying stay during your stay in this tiny island nation.
Uga Escapes Management Pvt. Ltd ventured into hospitality and leisure domain in 2010 with its first property – Ulagalla, a premium resort in Anuradhapura. With 20 tastefully decorated luxury chalets, this resort offers finest services to its guests. The group's second property – Jungle Beach Resorts with 48 chalets came up in 2012 in Trincomalee. The group added its third resort in Pasikuda – Uga Bay in 2012. With 48 well-appointed studios and 2 suites, its underground spa offers a mesmerizing view of the Indian Ocean, too. 2014 marked the entry of its fourth property – Residence By Uga Escapes, a boutique hotel with 11 rooms in Colombo. The latest addition in 2015 was Chena Huts, a resort with 14 cabins located in Yala.
"All our properties are uniquely located amidst serene nature and offer top class services to our guests. We cater to the high end segment and we don't compromise with our quest to offer superior quality comfort to our patrons," said Mr. Krishan Karunarathne, Group IT Head.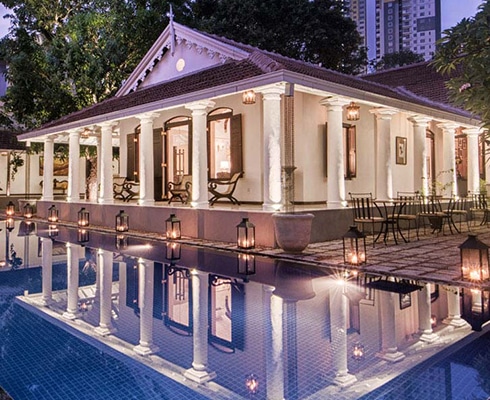 The need for technology
"Since we grew as a premium hospitality brand, we wanted to make sure that we have everything streamlined in every possible way – be it operational automation or guest services. Before adopting IDS Next, we were using a locally developed Hotel Software. But that didn't help us much as it was not a fully integrated application. It led us to look for something new and that's how we got to know about IDS Next," Mr. Krishan said.
The group adopted FortuneNext 6i Professional at all its 5 properties in 2015. "Now that's what we call an all-in-one Hotel Property Management Software. Additionally, it comes with a central reservation system. This feature was missing in the earlier software," he added. Apart from the Hotel PMS Software, the group is also using IDS Next's mobility solutions like Easy Dine and Easy Check-In.
Why IDS Next?
"IDS Next has provided us the ideal Hotel Property Management System. Our management is quite happy with the way they handle critical issues whenever they arise. Their support is excellent," Mr. Krishan said.
How has IDS Next helped the group so far?
"Benefits are many. We have been witnessing a higher degree of automation, manpower optimization and much more with this software since then," Mr. Krishan said.
The financial accounting module of FortuneNEXT 6i Professional Hotel PMS helps the management at Uga to generate Profit & Loss statement by department/cost center at any point of time. "We just love this feature. The PMS' materials management module helps us generate the purchase order and that's how we can now produce Goods Receipt Note (GRN). We can even post third party bills such as spa and transportation to the guest folio and it effectively helps us in having a clear billing process. Additionally, night audit process is smooth and error free. Each and every module of the software helps us in every aspect of our operations," he further added.
Guest Loyalty Program
The management at the Uga is quite impressed with IDS Next's mobility applications – Easy Dine and Easy Check-in. "With Easy Check-in, we have drastically reduced the guest check-in time now. This app helps our staff to capture accurate guest data as they don't have to now struggle while reading foreigners' hand written GRC," Mr. Krishan said.
According to him, Easy Dine has helped them serve their guests across all their in-house restaurants. "It helps us save time in a great way. Earlier, we used to create KOT/BOT manually and then we had to run to the kitchen/bar with the same. But now with Easy Dine, we have stopped that time consuming practice as this app sends out the accurate system generated KOT/BOT. This app is also helping us take off-line orders at our Colombo property," he added further.
Want to know how IDS Next products will benefit your property?