IDS Next's Enterprise class Hotel Management Software has been empowering Golkonda Hotel's various business critical operations for the last two decades

About Golkonda Hotel
Hyderabad based Golkonda Hospitality Services and Resorts Ltd runs two prominent properties, namely, Golkonda Hotel and Golkonda Resorts & Spa. Golkonda Hotel Hyderabad is a leading business and leisure property with 141 well-appointed rooms and several other amenities. The hotel houses four suave F&B outlets, Melange, Jewel of Nizam, Zanzi Bar, and Upper Deck.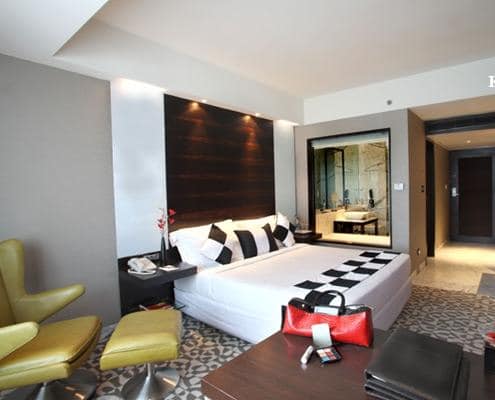 Golkonda Resorts & Spa is another feather in the group's cap. This resort has 44 sophisticatedly decorated cottages and offers everything to its patrons looking for a leisurely stay. It also has urbane F&B outlets including Vetro, IVY, the pool side bar, and Ebony, the lounge bar.
According to Mr. Srinivas, technology today plays a major role in hospitality business. "Looking at today's competition, we were certain that we need to adopt hotel management software to automate operations across all the departments. Plus, technology also is key to offer quality guest services. So, we decided to implement a property management software. That's how we started looking for the right one and finally selected IDS Next's hotel management software," Mr. Srinivas says.
Both properties of the group have been using IDS Next's FortuneNext 6i Enterprise. "Our association with IDS Next dates back to over 2O years. When we started looking for hotel software, IDS Next was our first choice as we couldn't find a match at that point of time. For us, IDS Next was in number one position 20 years back and now too it is the undisputed leader in hospitality technology domain," Mr. Srinivas says.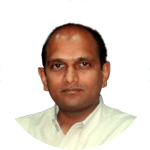 Operational Benefits
Since FortuneNext 6i Enterprise has 12 tightly integrated modules, the staff at Golkonda Hotel and Resorts don't have to worry about extracting or converting the data manually. The adoption of this software has helped them go paperless, and jobs like maintaining store indent, and purchase indent have become easier.
The guest history feature is quite helpful as well. "With this, we are now able to maintain guest history records. Through this, we identify recurrent guests and offer them personalised service to win over their loyalty."
"Our staff is also happy to work on this software. It helps them access information with the click of few buttons. To me, the integration between front-office and back-office is one of the major aspects of FortuneNext 6i Enterprise," Mr. Srinivas says.
"I would rate FortuneNext 6i Enterprise 10 out of 10 due to its flexibility and user-friendliness. This hotel software of international standard has everything to efficiently streamline hotel operations," Mr. Srinivas says.
"We are one of the most prominent hospitality properties in the state. We are in the business since 1990 and have been offering unmatched services through our properties. Very recently, Golkonda Hotel Hyderabad was recognised as 'the finest in its class' by the state's tourism department. Top-class guest service through world-class amenities is the hallmark of our business."
Want to know how IDS Next products will benefit your property?