Shane develops an open source-API!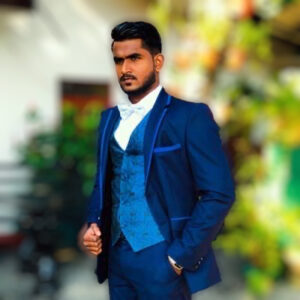 Sharable technology has been made available in every part of the world with the term open-source for developers to utilize. As a prominent organisation with promising talents, IDS Next is proud to state that a star employee Shane Soysa, a 24-year-old, has developed an open-source hair colour detection API. The speciality of this API is, that it can be utilised in almost any object detection software, when the pictures of such objects are fed into the system.
Shane Soysa discusses his inspiration for technology rooted from his early life in high school where he sat for the computing subject at his Ordinary Level Examinations and continued further for his tertiary education specialising in Software Engineering at the Sri Lanka Institute of Information Technology (SLITT)- one of the leading IT Universities in Sri Lanka.
Employed for nearly a year at IDS Next, Shane explains that the developed API was part of his final year research project in college which involved him and a couple of teammates. "We focused on developing a makeup recommendation system which was able to detect the colour of your hair and skin and identify the skin type". He then further intended to extend his research post-study by narrowing down the hair colour element by integrating Advanced Artificial Intelligence (AI) and Deep Learning technologies. Shane further states that, "it was quite a challenge to explore this area of research as I had a limited time after office to focus on it".
"Obtaining open-source resources for the development of APIs is not an easy task", Shane explains. Specially, with the integration of technologies such as AI and Deep Neural Networks. When asked what motivated him to explore the aspect of hair colour detection? Shane explains "the availability of resources such as open-source code and APIs for the detection of multiple objects is quite difficult to obtain online with 100% accuracy", he further adds "this motivated me to create an accurate software which will be uploaded on an API domain as open source for other developers to utilise".
Having spent 6 months of his time with almost ten test versions to ultimately deploy to the final version by utilising the python programming language, he demonstrated how it works practically to us.
When asked for any valuable advice that he would like to pass to future developers, Shane adds in, "I did this as my final year project and then put it aside even though it was a valuable development. Therefore, no one was aware until I re-embraced the opportunity".
As he concluded the session with us, he stated, "If you are a young developer or anyone with a vision of developing something, do not hide your talents, start embracing it. Do whatever you want, eventually, everything will come together."
Recognition of talents is vital in an organisation and we hope that Shane Soysa will continue to work with IDS Next to develop and achieve further in his career. We wish Shane the best in his future endeavors.
Want to know how IDS Next products will benefit your property?