Terms & Conditions
This document is an electronic record in terms of Information Technology Act. This document is published in accordance with the provisions of Rule 3 (1) of the Information Technology (Intermediaries guidelines) Rules, 2011 that require publishing Terms and Conditions of Use for access or usage of our Platform.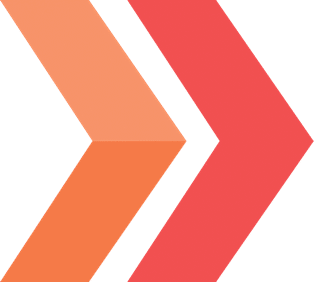 Terms & Conditions
This document is an electronic record in terms of Information Technology Act. This document is published in accordance with the provisions of Rule 3 (1) of the Information Technology (Intermediaries guidelines) Rules, 2011 that require publishing Terms and Conditions of Use for access or usage of our Platform.
Introduction:
Please take a few minutes to read our Terms & Conditions before use of our software solution "FX BYT" ("Platform") or submitting any personal information. The terms and conditions relate to your use of our Platform and our use of your personal information provide to us by you.
The Person/Entity who uses and access the content of the said Platform are called Users.
Your use of our Platform or sharing any of your personal information, be it the website, mobile application, you acknowledge that you have read and understood the terms of use and you signify your agreement to be bound by these conditions.
The Platform is operated and owned by IDS Next Business Solutions Pvt Ltd, a company incorporated under the Companies Act, 1956 and having its registered office at #490, 80 feet main road, HMT Layout, RT Nagar, Bangalore, Karnataka, India.
For the purpose of these Terms and Conditions, wherever the context so requires, "you" shall mean any natural or legal person who visit the Platform. The terms "IDS Next", "we", "us" or "our" shall mean IDS Next Business Solutions Pvt Ltd including its associate and subsidiary companies.
Purpose & Use:
The Platform is used and accessed only for the purpose of reservation service between the user and the restaurants.
The list of menu Platforms, price and table availability will be published and updated by the restaurants from time to time based on the availability. We don't take any responsibility in case of non-availability of the product or change in the pricing while booking the orders at restaurant.
We do not accept any liability arising out of your dining experience regarding quality of service or food, as it is delivered by a restaurant and not by IDS.
The Platform is hosted on the cloud platform and is available to use and access only on cloud platform and is hosted by third party cloud computing service provider (on behalf of IDS Next).
The Platform is a combinations of various software service modules and the Users can only use the services for which it was intended & permitted.
It enables the Company and user to transfer the data and share content up to a maximum total capacity.
Change in Policy:
The terms and conditions as mentioned herein are our current policies, but we reserve the right to change/update the usage of our Platform and the policy terms at any time without any prior intimation. You should check these terms and policies periodically. If our policies regarding collection, storage and usage of your information is changed, the information collected under prior policies will continue to be governed by the new policies.
The terms and conditions set forth in this Platform are for usages of the said Platform If you link to other Platforms or restaurant's website or some other third-party website, please review those privacy policies and terms & conditions, which may very different. All users will have to agree and adhere to the policies set by the respective restaurants or third-party website. We have no control or right over specific restaurant policies.
Intellectual Property:
All content included in the Platform, such as text, graphics, logos, button icons, images, audio clips, digital downloads, data compilations, and software, is the property of IDS Next Business Solutions Pvt Ltd, its affiliates or its content suppliers and is to be protected under India and international IPR Laws.
We are either the owner of intellectual property rights or have the exclusive or non-exclusive, worldwide, perpetual, irrevocable or revocable, royalty free, sub-licensable (through multiple tiers) right to exercise the intellectual property, in the Platform, and in the material published on it.
You may use the content of the Platform for your personal reference and you may draw the attention of others for the purpose of availing the services from the Platform.
You must not modify or reproduce digital copies of any content, information, graphics, designs, photos, video's, audio's any algorithms/ flow chart from the platform for any business or commercial purpose.
Use of Platform and Services:
You shall not host, display, upload, download, modify, publish, transmit, update or share any information which:

belongs to another person and which you do not have any right to;
You agree to not provide User content that is defamatory, libelous, hateful, violent, obscene, pornographic, unlawful, or otherwise offensive content whether or not such material may be protected by law. IDS may, but shall not be obligated to, review, monitor, or remove User content, at IDS sole discretion and at any time and for any reason, without notice to you.
involves the transmission of "junk mail", "chain letters", or unsolicited mass mailing or "spamming";
promotes illegal activities or conduct that is abusive, threatening, obscene, defamatory or libelous;
infringes upon or violates any third party's rights [including, but not limited to, intellectual property rights, rights of privacy (including without limitation unauthorized disclosure of a person's name, email address, physical address or phone number) or rights of publicity];
You shall not attempt to gain unauthorized access to any portion or feature of the Platform, or any other systems or networks connected to the Platform or to any server, computer, network, or to any of the services offered on or through the Platform, by hacking, "password mining" or any other illegitimate means.
Cookies: Like other software platform, we use cookies for the ease of use for those people visiting and to enable us to retrieve user details for each visit.
Indemnity and Liability
You will defend, indemnify and hold Company, including its employees and affiliates harmless from and against any claims, incidents, liabilities, procedures, damages, losses and expenses, including reasonable legal and accounting fees, arising out of or in any way connected with our access to or use of the data shared from your end including any third party claims that files submitted for infringe or violate any third party rights.
Governing law and Jurisdiction:
These terms & conditions are governed by and construed in accordance with the laws of India. You agree, as we do, to submit to the exclusive jurisdiction of the courts at Bangalore only.
General Terms of use:
The Service is not available for use by persons under the age of 18. You may not authorize third parties to use Platform, and you may not allow persons under the age of 18.
You are responsible for obtaining the internet connectivity to use the Platform services. You shall bear the costs incurred to use and access Platform and you shall be responsible for such rates and fees.
This Platform is not intended to be a source of advertising or solicitation or inducement of any kind to create a Business Relationship with the Company, its employees, customer, clients and its members or affiliates. Company does not wish to represent anyone desiring representation solely based upon viewing this Platform.
Except as expressly set forth herein, the company disclaims any and all warranties. company does not warrant that the information provide under this app is error-free or that access to the platform will be uninterrupted, timely, error free, free of viruses or other harmful components or that such defects will be corrected.
We do not warrant that the Platform will be compatible with all hardware and software which you may use. We shall not be liable for damage to, or viruses or other code that may affect, any equipment (including but not limited to your mobile device), software, data or other property as a result of your download, installation, access to or use of the Platform or you're obtaining any material from, or as a result of using, the Platform. We shall also not be liable for the actions of third parties.
As we develop our business, we might sell or buy businesses or assets. In the event of a corporate sale, merger, reorganization, dissolution or similar event, Personal Data may be part of the transferred assets.
Severability:
If any of these Terms of Use should be determined to be illegal, invalid or otherwise unenforceable by reason of the laws of any state or country in which these Terms of Use are intended to be effective, then to the extent and within the jurisdiction where that term is illegal, invalid or unenforceable, it shall be severed and deleted and the remaining Terms of Use shall survive, remain in full force and effect and continue to be binding and enforceable.
Contact Us
Please contact us for any questions or comments (including all inquiries unrelated to copyright infringement) regarding this Platform. Our contact details are available in our website idsnext.com.