Privacy Policy
This privacy policy relates to how we collect, use and disclose your personal information collected through App or provided by other means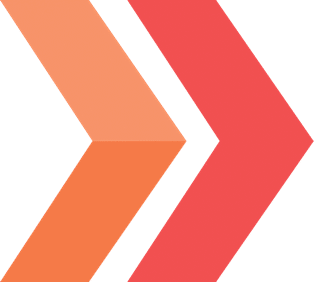 Privacy Policy
This privacy policy relates to how we collect, use and disclose your personal information collected through App or provided by other means
Applicability:
This privacy policy is applicable to everyone who access and use our product "FX BYT" (the Platform).
For the purpose of this privacy policy, wherever the context so requires, "you" shall mean any natural or legal person who visit the Platform. The terms "IDS Next", "we", "us" or "our" shall mean IDS Next Business Solutions Pvt Ltd including its associate and subsidiary companies.
User is required to register their account with our Platform by filling in your personal details, e-mail address, password. You may deactivate your account at any time. To do so, you may require to send an e-mail to our Technical Support Team.
Please visit our terms & condition tab to get more information on terms of use.
What Information We Collect:
Personal Information may include all information submitted by user but is not limited to:
Your name, age, sex and physical address, email addresses, and telephone numbers
Login Credentials – User Name & Password
Location of user
If you submit any Personal Information relating to other people to us or to our service providers in connection with the Services (e.g., if you make a reservation for another individual), you represent that you have the authority to do so and to permit us to use the information in accordance with this privacy policy.
When you register using third party sign-in services, like Gmail, or similar widgets, you will be allowing us to access/retrieve Information from such sign-in services/ to continue to interact with you and to continue providing the Services on our platform.
How We Collect Information About You:
IDS collects, processes, and retains information about you when you visit our Platform. You may provide us with information, such as your name, email address, company information, street address, telephone number, other contact and demographic information when you contact with IDS services.
We collect the information electronically by means of cookies.
In addition to the information that the Company elicits from you, you are free to volunteer any other information that you feel that the Company needs to know. Moreover, you may provide your personal information in connection with sending an e-mail or message, when you use our service.
When you set up an account at our Platform to use our service, you are required to provide us certain details.
Restaurant Owners:The Company facilitate interaction between you and restaurants at which you have been a guest or may be a guest in the future (the "Hotel"). We are not responsible for the privacy practices of these hotels, and their information practices are not covered by this Privacy Policy. We recommend that you visit the privacy policies of each hotel that you visit).
Third party services: The Platform may include links to other websites and those are governed by their respective privacy policies. We are not responsible for loss of such data entered into third party lines as these are beyond our control. Third party privacy policy may differ from ours and it is suggested to read them carefully before submitting any data to them.
Use of Data:
Any of the information we collect from you may be used in one of the following ways:
We use the information that you provide for such purposes as responding to your requests, and to improve our service in order to provide better services and other benefits to our Users.
We will share your information to respective restaurants to provide services as desired by you. We may be required to share your information with government authorities and agencies for the purposes of verification of identity. You agree and provide us your consent to disclose your information, if so required under the applicable law.
You understand that Company may use your Information for the purpose of statistical analysis and for creation of data ("Statistical Information"), which does not contain your name and contact details. For example, to ascertain total number of visitors to our Platform or users of other Company's similar Services, for comparing the trends and/or for compiling reports, conduct research to help us analyze how users use the Services to understand and improve the Services and user experience. It is important to note that no Personal Data is available or used in this process.
Aggregated Personal Data:
The company may put additional effort to understand and serve the users in better way.  We may conduct research on its customer demographics, interests and behavior based on the Personal Data and other information provided to us. This research may be compiled and analyzed on an aggregate basis, and Company may share this aggregate data with its affiliates, agents and business partners. This aggregate information does not identify you personally. Company may also disclose aggregated user statistics in order to describe our services to current and prospective business partners, and to other third parties for other lawful purposes.
By using or continuing to use of the Platform, you agree to our use of your information (including sensitive personal information) in accordance with this privacy policy, as may be amended from time to time by us at our discretion.
You also agree and provide consent to us to collect, store, process, transfer and share your personal information (including sensitive personal information) with third parties or service providers for the purposes as set out in promotion and offers.
Promotions and Offers:
We search for merchants who sponsor promotions, offer prizes (Contests), to give our customers great facilities or make available other valuable offers that we believe may be of interest to our customers. When we find such merchants, we may provide to them the means via our Platform or email to contact you about their offers.
The email address or telephone number/s you provide will be used to send you information and updates pertaining to the services provided by IDS and its partners.
When we share Personal Information with third party service providers, we would try to ensure that they use your Personal Information and Other Information only for the purpose of providing services to us and subject to terms consistent with this Policy.
You are under no obligation to respond to any offer or promotion but if you do, you may be required to provide additional information. If you do respond to an offer or promotion of one of these merchants, your provision of information to the merchant will be governed by the merchant's privacy policy, not with our App privacy policy.
If you refuse consent for processing your personal information for the mentioned purposes, in this subsection, you will not be significantly hindered in your use of the service. Refusing or withdrawing consent thus has no significant negative effects on your use of the service.
Our Use of Cookies:
Like many App, our App uses cookies. Cookies enables App to identify a user's browser as a previous visitor by means of a unique string of numbers assigned on a previous visit. Our cookies assist us in collecting information on last login or visit date, and in recording any preferences you indicate on our app. We also use cookies to make your experience on the App more personalized, and convenient.
Our cookies cannot and do not retrieve any other data from your hard drive or pass on computer/mobile viruses. If you are just accessing our app, a cookie identifies your browser and user id (and not your identity).
How is my information protected?
We take appropriate security measures to protect against unauthorized access to or unauthorized alteration, disclosure or destruction of data. We will take appropriate care of your data by encrypting the content and take other essential physical security measures to guard against unauthorized access to systems where we store personal data.
We store the information which you have provided to us and the information we collect electronically stored in our databases. These databases are owned and maintained by Company, its affiliates, agents or service providers. Access to our servers is controlled by firewalls and security gatekeepers.
However, as effective as our security measures are, no security system is impenetrable. We cannot guarantee the security of our database, nor can we guarantee that information you supply will not be intercepted while being transmitted to us over the Internet.
Your information is password-protected. In order to maintain this protection, we caution you not to provide your password to anyone. We do not give your password to anyone. We recommend that, if you share your computer/mobile with other people, you lock your app or sign off when your session is completed. Signing off will protect your information if you share a computer/mobile with someone else or are using a computer/mobile in a public place like a library.
Any files you share with us is treated as confidentially. We does not provide any public search for these information.
The data entered into the App may be available for a limited period of time and we will remove data from our server upon certain time. We will not be responsible for loss of your data.
Consent:
Your consent to personal data collection and processing may be revoked by notifying us via our contact page. For users below the age of 18, the consent should be provided by the holder of parental responsibility of the child.
Disclaimer:
All content included in the Platform, such as text, graphics, logos, button icons, images, audio clips, digital downloads, data compilations, and software, is the property of IDS Next Business Solutions Pvt Ltd, its affiliates or its content suppliers and is to be protected by India and international copyright, authors' rights and database right laws.