Over the past few years, cloud computing has redefined hospitality. Today, not only the big hotel chains, but even independent and small hotels have strong management tools within their reach. However, there is still a good section of the industry that is uncertain about switching to the cloud. Hoteliers who fail to adopt this technology are not only missing out on all the benefits cloud computing brings but are also exposing their business to major vulnerabilities.
Risks of not migrating to the cloud
One significant risk faced by hotels with legacy systems is a data breach. There have been various data breaches in the hospitality industry over the past few years. One notable incident was Choice Hotels' data breach in 2019, which left 700,000 guest records vulnerable. This led to a severe drop in the hotel's customer loyalty and trust, heavily affecting their revenue.
The nature of the hospitality industry itself is a key reason for its vulnerability to cyber-attacks. Considering the number of guests at a hotel who uses the building's Wi-Fi, the number of endpoints in hotels outweighs that of most other industries. Many hotels in the industry are unable to guarantee the safety of guest data shared using their networks.
Human error is regarded as another main cause of data breaches from cyberattacks. 52% of incidents are directly accountable to them. Hospitality professionals are not IT professionals, and they cannot detect hardware or software issues within their systems. Yet, they are expected to operate computers and deal with mountains of sensitive customer information daily. This shows the heavy risk faced by hotels regarding data safety.
Why are hoteliers reluctant
Many hoteliers hesitate to switch to the cloud because of the costs associated with cloud migration. The complex process and the need to stay on a budget are the biggest challenges for them. However, if a proper data migration strategy is developed after considering the associated risks, migrating to the cloud will not be as challenging as it seems.
Cloud migration can be made more affordable by defining the amount of data arrays to be moved to the cloud. Understanding and choosing the right strategy in modernising the existing systems will help hoteliers achieve high efficiency at a lower cost. Lastly, but most importantly, hoteliers should choose wisely when partnering with cloud migration companies. An experienced company will allow hoteliers to avoid costly mistakes and compatibility issues, and their reputation will be a guarantee of protection from data loss.
Advantages of migrating to the cloud
Cloud solutions can allow hoteliers to make significant savings with regard to various hardware and server maintenance. All-in-one cloud solutions like IDS' FX1 will help eliminate capital expenses of buying hardware and separate software for each hotel process. FX1 platform consists of solutions covering hotel processes from the front desk to the internal data analytic operations. With cloud computing, hoteliers can avoid the cost of maintaining racks of servers and the constant supply of electricity for power and cooling, helping them adopt sustainable practices along the way.
Cloud computing comes with another crucial advantage of data protection. Many cloud providers offer a broad set of policies and controls that strengthen the entire security status of the hotel. All FX1 cloud products are hosted securely in MS Azure Cloud, providing access to the latest information in threat prevention and detection technologies and giving hoteliers up-to-date security for their data. It uses threat monitoring agents to generate real-time security alerts and threat intelligence reports that provide insights into the attackers, their objectives, and their tactics. This will help hoteliers strengthen their overall security posture, enabling them to maintain customer trust and brand image.
With the rise of the pandemic, cloud computing has become the backbone of the remote workforce. Cloud computing creates ease of accessibility, overcoming a major barrier in conducting remote work. It allows remote workers to edit and work on the same document at the same time while also allowing real-time updates of documents. Cloud computing applications also allow instant communication between staff irrespective of geographical boundaries, improving overall staff productivity. With these benefits, cloud computing is a win-win for every hotelier in this era of remote working.
On average, companies report that data breaches cost about $150 per stolen record. Add to that the inconvenience of managing a remote workforce without cloud, the cost of moving to the cloud is far less significant than the costs of not moving to the cloud. Incorporating cloud computing will be the ticket for hoteliers in upgrading their hotels to the next level.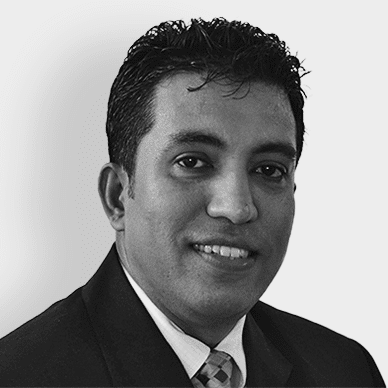 Vice President & Country Head of Sri Lanka and Maldives
Looking after entire Sri Lanka and Maldives, Nandika as a VP is responsible for the Sales and Operations team encompassing hospitality software. His years of expertise in IT and strategic management has helped in contributing to streamlining the technological needs of IDS clients.