Hotels have a lot on their plate right now, especially during these unprecedented times. And housekeeping is a critical component of their plate, instrumental to the overall success of the hotel. Post-COVID, housekeeping is beyond ensuring the dust bunnies aren't fed or the dirty towels being replaced.
Even before the virus, 78% of hotel guests believed cleanliness to be the most crucial factor affecting their choice of where to stay, with hotel cleaning protocols moving up to the #1 top-ranked category for travel post-COVID. As guests expect the highest standards of sanitation to feel at ease in a hotel and once again return to travel, operators worldwide need to work with their housekeeping teams to better prepare for the impacts of these new realities. How can hoteliers prepare for what the future holds for housekeeping? Read on for interesting insights.
Implement Structured Cleaning Processes.
Excellent housekeeping has always been an essential aspect of running a hotel. In fact, according to a survey commissioned by CLR and conducted by TNS even before COVID, 86% of hotel guests cited cleanliness as the top criteria they look for when reading online hotel or holiday rental reviews. The survey also revealed that eight out of ten guests would rather give up internet access for the duration of their stay than stay in a dirty hotel or rental.
To earn guest confidence now, hotels will have to demonstrate that they provide a clean and safe environment and are following specific disinfecting protocols. As part of this new dynamic, the ability to develop and implement proven strategies to meet these new cleanliness standards will be critical to combat competition. Through the right hospitality solutions, hotels leverage an organised cleaning procedure with a tailor-made checklist to cover every nook and cranny of the property, from guest rooms and restrooms to cupboards and curtain drapes.
Provide Adequate Training and Prepare Housekeepers.
Once there is a structured plan to carry out the cleaning, the next step is to assemble the task force, the once almost invisible superheroes who now need to be very visible. The use of tech solutions worked wonders in hotels across the world even before the pandemic, but now this choice has turned into a necessity which, to a certain extent, has evolved how housekeeping works. Housekeeping managers should stay in touch with room attendants and use online platforms to begin retraining.
"The housekeeping skill-set post-COVID has evolved, not in the typical hard skills of cleaning, but on the soft skills of caring and empathy." Says Kate Gruell, the Global Rooms Operations Leader. "The housekeeper has to care about the health and safety of the guest and be trusted to follow all the cleaning protocols religiously, resisting the pressures from the front office to turn around rooms quickly."
Leverage Automation and Smart Technology.
From mobile apps to robotics, kiosks, and concierge services, technology is not only assisting hoteliers in providing guests with a contactless journey but is also helping housekeepers stay safe and productive. Whether it's mopping rooms or wiping elevator buttons, the frequency of cleaning and the cleaning supplies used can all be tracked and monitored through the use of housekeeping solutions. The hotel's operations team can quickly and pro-actively assign tasks and schedule assignments through these solutions.
Paving the way for success in 2021 and beyond requires hoteliers to tap into the unfathomable opportunities of technology. It requires them to deliver the processes needed to support housekeeping teams and gain guest confidence in this new chapter that hospitality has turned the page to.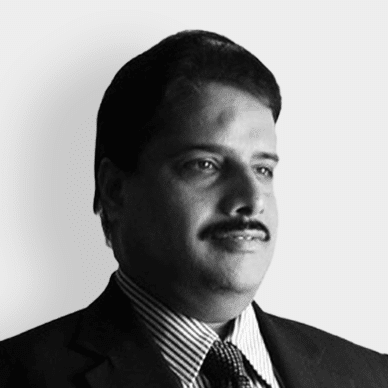 Vice President – Professional Services
He joined IDS Next in 2011 as a product specialist amassing an extensive understanding of hospitality technology and its use in daily hotel operations. His primary task of leading the IDS Next's Technical Support Centre includes managing its 24/7 technical support operations.