Millennials' love for novelty has evolved the tourism industry into aligning their goals with the latest trends. This has led hospitality businesses to embrace various solutions for guest personalisation and experiences. Wellness, in particular, is considered vital as it preserves cultures and has been a core component of hospitality for decades, maturing over the years. eHotelier reports the global wellness tourism market has reached a value of US$ 822.44 Billion in 2021 alone and is expected to reach a value of US$ 1,250.27 billion by 2027, with a CAGR of 7.23% between 2021-2027.  
Travellers now prefer destinations that offer access to peaceful reserves, nature retreats and healthy food alternatives. As habits like bleisure travel boom and the lines between business and pleasure blur with flexible work schedules, guests and travellers seek an outlet to let go and relax after a long day of a workcation.  
Additionally, wellness tourists are considered high-yield tourists who seek unique and expensive wellness treatments like Ayurveda in certain South Asian countries. This has, in fact, supported the GDP in most developing countries in the region, leaving them to embrace digitalisation for the research and development of Ayurvedic medicine and in the delivery of sophisticated treatments.  
Technology has always been able to spice up almost every trend that surfaces, and the practice of upgrading wellness tourism is already causing excitement in the world's leading hotels. One of the best examples is the Four Seasons Hotels in Huawei introducing cutting-edge treatments like ultrasound and cryotherapy facials and thermal body mapping massages.  
However, to be sustainable in a fluxing economy and changing guest needs, hotels need more; it means adopting a range of new technologies that help them adapt to the wellness needs of their guests.   
1. Make wellness a tailor-made experience
Data is the new oil for most hospitality businesses. Guest data collected with the help of the right hospitality technology solutions provider can facilitate tailor-made guest experiences for wellness packages based on individual preferences. Pre-arrival questionnaires can request details like 'when was your last spa treatment?'  or 'what are your dietary preferences and restrictions?' and prepare for the guests before they even arrive. 
2. Biohacking treatments
Taking advantage of data monetisation for wellness also means that professionals like fitness trainers and physiotherapists are now able to read guests' data and customise the workouts and treatments. Bringing personalisation one step ahead, biohacking treatments can collect guests' DNA information so venues can curate wellness programs and create holistic and highly personalised treatments for each guest.   
3. Give new meaning to therapy 
In an age where guests seek novelty, providing the same old stress management methods won't cut it anymore. Instead, innovative alternatives like virtual reality-based stress management systems can be used for guests seeking psychological and mental health treatments. Studies have proposed that immersive virtual reality could be a revolutionary way to treat depression and train patients to be less critical and kinder towards themselves.  
4. Make the guests let it go
Travel often disrupts travellers' sleeping habits due to conditions like jet lag or the 'First night sleep' effect. The Singapore Tourism Board reports that 79% of people find it difficult to sleep when travelling, and 74% of business travellers miss their beds. To help guests recover faster, hotels and resorts can launch meditation and mindfulness apps, backed by the expertise of their own wellness practitioners, and help travellers improve their sleep habits and reduce stress levels. 
5. Make services accessible around the world
While the restrictions of the pandemic are loosening, some people are still unable to travel due to the risks and restraints of age or medical conditions. Offering online consultation channels to these markets can open new opportunities for wellness practitioners, retreats and resorts to provide world-class treatments to individuals around the globe. Practitioners and businesses will not only be expanding their reach but will also be making their services more accessible. 
6. Let guests experience ease and comfort 
The core of wellness tourism is peace and relaxation, which means guests should never have to work too much to find the right resources and services. Resorts and retreats can adopt new technologies like enterprise spa applications which helps with seamless planning, scheduling and booking appointments. It keeps track of them without missing vital information. It will also help prepare customised requests and integrate guest preferences from previous visits prior to arrival, thereby offering the ultimate guest experience. Effective member data management can also assist with providing the right customer experiences.   
In the recent past, guests have been looking for accommodation options that offer an all-inclusive wellness facility like a 24-hour gymnasium, additional amenities like yoga centres, spas and fitness training services, vegan food options and even healthy energy booster shots! The hospitality sector needs to adopt novel solutions that can listen, predict, record and serve this diverse range of customer needs. 
Wellness may seem like a waste of time and resources for hotels whose primary focus and source of income is only room revenue. However, it's worth noticing that even before the pandemic hit, wellness tourism has been a steady source of ancillary revenue for hotels and one of the prime sources for retreats and resorts.  
The new digital adoptions pose a great solution for the hotels and an excellent backup strategy that would help them recover what they lost during the lockdown. While wellness alone would not guarantee sustainability in the hospitality industry, when paired with great personalisation and increased guest satisfaction levels, digitised wellness solutions can score the most seamless guest experience.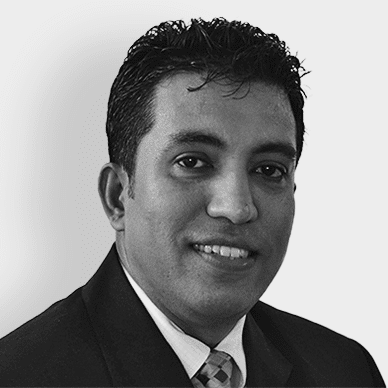 Vice President & Country Head of Sri Lanka and Maldives
Looking after entire Sri Lanka and Maldives, Nandika as a VP is responsible for the Sales and Operations team encompassing hospitality software. His years of expertise in IT and strategic management has helped in contributing to streamlining the technological needs of IDS clients.