Over the past two years, the hospitality industry has developed leaps and bounds to facilitate customer engagement in a ravaged, pandemic world. The challenges posed by the pandemic curtailed social interaction and also limited mobility. So naturally, the hospitality industry was one of the worst-hit, as its operations thrive on travel and communal engagement. In a short span of time, hoteliers were tasked with a unique situation to literally 'bring the travel' to its consumers.
As a result, many opted for attractive videos as promotional material and advanced their digital presence through stellar digital media propagation. This included influencer-led promotional clips and videos through popular social media platforms such as Facebook, Instagram and TikTok. However, its allure was only limited as the consumer does not experience the wonders of travel or the comfort of a superior hotel stay first-hand. While most of the hotel established relied on digital media to advance their game in the industry, several others explored the formerly unchartered virtual reality world. This was initially a novelty, as its mere development absorbed considerable overheads.
Virtual reality- in a nutshell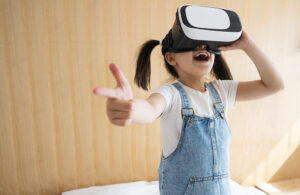 Virtual reality technology requires some critical devices, the primary being a VR headset, which essentially transports the user into a digital environment. In addition, VR visors or goggles, special cameras and software are used for this very purpose to disseminate virtual experiences amongst the consumers.
Through displaying images, sounds and other physical sensations, the user is essentially placed within a virtual world. They can move around and interact with and experience a realistic world simulation. VR technology is not recent. However, since many tech companies have invested in the technology and developed essential techno-digital accessories to facilitate VR use, it is becoming increasingly common, especially as a marketing tool.
Use of VR in the travel industry
For consumers to book a hotel, they are compelled to first conduct research to ascertain whether it serves their requirements. Then, they explore the digital space allocated by the respective hotels and the related infomercials and released by the related establishment. While this method has worked for decades, VR technology has raised the stakes in marketing within the hotel industry, as it allows the consumer to experience what the hotel offers through first-hand simulations. Consumers spend money on experiences, and a chance to virtually experience it is a strong determinant of their partiality towards the relevant hospitality establishment. Since consumers get an opportunity to try out an experience before actually paying for it, VR in its entirety served as a necessary boon to both consumers and hoteliers.
VR and improving the consumer experience
Virtual reality is utilised in the hospital industry in diverse methods. For example, many hotels offer VR tours that can be experienced digitally. There are mostly provided free for potential customers to virtually experience critical components of their tours, such as the feel of their cabin or hotel room or the outdoors. Through VR, a hotel's introduction can basically be a walkthrough.360 videos are becoming quite common in the travel industry. As a result, VR is becoming an increasingly necessary component in a hotel's marketing strategy.
Another element to which VR technology is applied is virtual booking. Tech companies such as Amadeus have already developed an essential element of virtual tourism to allow consumers to watch flights, compare prices and even book their room while being immersed in a virtual presence headset. While this is still unorthodox in the travel industry, many hospitality establishments explore unique tech alternatives to take on mundane tasks and make them attractive via VR technology. Virtual reality is used in tourism marketing too. This basically centres around the regional attractions where the hotel is physically situated. This allows the consumers to experience the outdoors through a simulated virtual experience. The sheer ability to virtually navigate through certain attractions is a sufficient incentive for the consumer to experience them in reality.
The significance of VR within the hotel industry is known and expanded further to encourage orthodox establishments to follow suit. This also allows customers to encounter and determine what a property is through virtual reality. This extends hotels events to demonstrate their USP(s), monetary interactions to exhibit value and expand the number of direct personal bookings executed.
The application of VR technology in the hospitality and tourism industries has immensely aided in expediting operations and making them more efficient for hoteliers and their consumers.
In addition to the benefit it poses to the consumers to experience a realistic experience virtually, hotels also use the technology to improve hotel operations. Through such technology, many hotels conduct simulated training programmes for their staff and create certain situations that would require mitigation. The interactive use of VR technology is twofold. First, it creates a realistic experience that involves the presence of the mind. As a result, the user produces genuine reactions, and the other element is that it provides ample opportunity for improvement based on consumer reactions.
Most reputed hotel chains like the Hilton and the Marriot have invested in VR technology for multiple purposes, including promoting their tours and services. As a result, their segment of consumers is also mostly tech-savvy and is equipped with the right tech tools to experience this.
While they set a precedent for other hospitality establishments to follow suit, tech companies are also mass-producing tools compatible with VR technology that would facilitate a more significant segment of the people to enjoy the VR experience. Therefore, while VR is still making its way into the hotel industry, it has the potential to take over consumer experience and thus will be a crucial component of hospitality infomercials.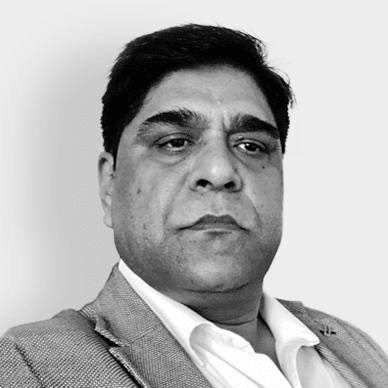 Chief Revenue Officer
As the Senior VP for Middle East & Africa, Rajesh P Yadav lovingly known as "RPY" at IDS is one of our most enigmatic leaders who is extremely capable in strategic planning, business operations and business development. He identifies new potential markets and find ways to build new clients for IDS in these new markets.