What we perceived the future to be like back in the day might not exactly resemble what is happening today. We certainly didn't expect the globe to be battling against a pandemic. Whilst flying cars that zipped along aerial highways might not be the reality right now, we are still bombarded with innovations in technology we have never seen before. From selfie sticks to aerial drones and Twitter wars and hashtag politics, the world around us is morphing into a digital universe. The automation growth is exponential. What does this mean for the hospitality industry? Keep scrolling to learn more about how AI and machine learning play an increasingly significant role in hospitality.
Contextual Personalised Services
Tailoring your offers and giving guests what they need is what builds their loyalty towards your brands and services. Personalisation requires data, and data requires analysis to make it more meaningful. Collecting relevant data from several disparate systems and creating meaningful inferences from it is often the challenge, and this is where AI and machine learning comes to the rescue. Machine learning can help hoteliers gather various data sets, analyse patterns, and understand guest behavior, while AI can help create refined personalised services, increasing the hotel revenue. Service offerings can be tailored as per customer preferences as machine learning allows you to predict and promote the right product to the right customer at the right time.
Intelligent Digital Assistants
Keeping in touch with customers and attending to their needs is a vital aspect of hospitality. Chatbots have proven to be highly effective when it comes to direct messaging and online chat services. Chatbots can understand and respond to simple questions or requests almost instantaneously, and they can do this 24/7. Communication is key when it comes to any relationship, and AI powered chatbots are the most effective when it comes to the hotel industry.
AI-powered Concierge
Hotel industries have come to realise that in-depth customer service with properly harnessed customer insight is the best key to increase brand value. This is why we have begun to see a rise in realistic robot concierges. The idea of robots is not a seemingly surprising one and has been implemented in many hotels in order to get the busy work done and help staff concentrate on improving the guest experience. These concierges can be used to interact with guests and provide them with tourist information.
Hotel Software Systems
Having a window into the customer's life is of great importance, and cloud-based hotel software systems have not only helped staff understand their guests better, but also helped guests begin to experience their services right when they book rooms through different online channels and check rates, room amenities, and comfort, availability, etc. AI systems can help hoteliers by providing relevant insights into the occupancy patterns of the area they're located. The integration of a PMS can offer real-time booking confirmation and tracking for hoteliers. In addition, it can dynamically adjust pricing rates daily.
The doors that open if AI is incorporated are endless. As mind-boggling as it sounds, machines that match human intellect are helping hotels give a memorable experience to their guests. AI is not only working far beyond imagination for hotel systems, but is also lending a hand to the industry given the current pandemic situation.
Leverage a range of dynamic tools from IDS Next to realise the true value of AI and Machine learning at your hotel.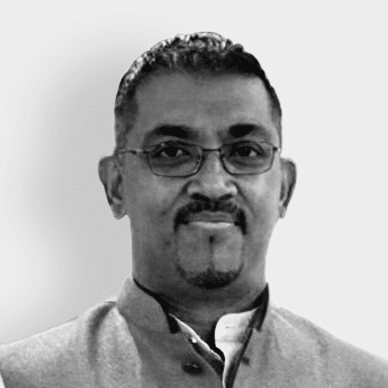 Senior Vice President- SAAS Engineering
An extremely driven and dedicated personnel, Kevin is currently the Vice President of Products at IDS. He has the unique ability to be a strategic leader looking over the entire new development concepts and making them a reality. He works extremely focused in an intense environment and is a result-oriented person. He is responsible for planning, creating and implementing the overall new products strategy. Besides that, he is responsible for setting up the overall strategy for creating company's products and offerings for the future.