A global pandemic descended without warning, stunting global health, social interaction and, by extension, global mobility. Lockdowns and travel restrictions reigned supreme, and one of the hardest hit was the hospitality sector. However, following the mammoth role played by the health sector to mitigate the pandemic and to adjust to the 'new normal, the hospitality industry gradually advanced its pace to facilitate stays and travel tourism.
Conversely, the advent of the global pandemic has caused the hospitality sector to take an enormous leap from the traditional model of operations and pave its way to capacitate a more tech-centric world. As a result, the hospitality industry has become increasingly competitive. Moreover, the new challenges presented by the pandemic that engulfed the world during the last two years have completely transformed the global outlook of travel guest experiences and digitised hoteliers' otherwise traditional modus operandi.
Therefore, the current guests' requirements and tastes are now shaped by the pandemic's imposed health protocols. Thus most hospitality establishments are required to upgrade their services to adhere to these protocols and provide superior guests experiences. Yet, despite incorporating various hotel management software and utilising social media for smart hotel service, the hospitality sector faces many challenges with regard to making a wholesome shift from the pre-pandemic structure of management to a more digitised and technologically smart one management system. While most hotel establishments explored the option of introduction and installation of diverse Property Management systems (PMS) globally, this was a challenging feat as many non-urban hotel establishments struggled with their local digital infrastructure to accommodate this post-pandemic necessity.
Lack of digital Infrastructure
The past two years brought the world to a standstill; thus, there was zero opportunity for any sort of digital infrastructure development. As a result, most hospitality establishments relied on the existing digital infrastructure when introducing PMSs. At the same time, the more urban hotel establishments located in world capitals or a centrally developed city had more range and opportunity to introduce hotel digitisation through PMSs. However, the other similar establishments situated in underdeveloped regions lagged. For the latter, the none existence of a reliable digital infrastructure played a paramount role in stunting their advent into digitised management of their operations. In turn, this also impacted guest experience and made it cumbersome for travellers to patronise these establishments.
Another challenge is the shift in guest expectations, especially post-pandemic. Guests anticipate a service that tallies with the protocols of the global health sector; this contactless service became necessary. However, the human attraction of any hotel is the social interactions, the courteous smile of the front desk staff or the polite assistance of a floor manager. The concept of replacing the human element of the hospitality sector with that of a contactless and digitised operation system is a socially and structurally debilitating task. The other element is the lack of resources and capital bandwidth, which is presently an indispensable requirement. The lack of exposure and knowledge of the right kind of technology is also one of the challenges faced by the hospitality sector, and the limited resource persons in the field of tech, centred on PMS alone, is another cause that stunts the digitised integration of hotels, especially in underdeveloped regions.
Such challenges cannot be mitigated by the tech sector alone while creating better marketing trends for PMSs integration for both urban and rural hotel establishments would be far-reaching, the principle issue of poor infrastructure resources can only be sorted by the state development sector.
Financial and technical challenges
In early 2017 cloud technology expanded globally and soared in the early aftermath of the global pandemic last year. However, due to travel restrictions and global lockdown stunting the hospitality sector owing to the global pandemic, many hotel establishments lacked the financial resources to invest in an apt and suitable PMS. However, after introducing Covid 19 vaccines and opening borders in adherence to global health protocol, hoteliers gradually began to make revenue. While hotel establishments aimed to provide the best digitised and smart guest experience, many turned to existing social media and smart marketing trends to improve occupancy and create more revenue. As a result, most non-urban establishments settled for semi integration of PMS, enhanced just enough to cover basic operations.
H2C Survey on PMS concerns and solutions
In a report published by H2C centred on a survey of executives and technology managers from 110 hotel chains, a list of concerns and challenges were highlighted by hotel establishments with regard to their PMS. The 110 hotel chains represented close to 40,000 properties and 4.9 million rooms. This report was released in late 2018. Although it was five years since the report was released, it is paramount to note that the challenges are still present and not yet resolved. This was mostly due to the global pandemic in late 2019 and continued on to the present. In addition, many indicated that there was a lack of support from their respective PMS vendors. These concerns extended to technological bugs and deficiencies, including integration with third parties, functionality issues and lack of updates. Especially in the tech sector, where resource persons possess a niche knowledge of PMS, it is paramount to facilitate better post-installation support. This will allow the hotel establishment to integrate their PMS better within the hotel and enhance its usage to provide a better operational experience for both guests and staff.
The H2C survey also revealed that most of the participants indicated that it was paramount to establish a deeper integration with the existing landscape. At the same time, a lesser percentage sought improvements of mobile functionality and a more intuitive graphical user interface for the purpose of operations. Enhanced business intelligence and personalised functionalities were also some of the improvements suggested by the survey. The survey also indicated that most hotel establishments utilise their PMS principally to manage their guest profiles. Interestingly many also expect that the guest profile management will shift to Customer Relationship Management (CRM) systems and third-party integrations via open APIs within the five years of the report being published. However, when the report was prepared, a pandemic of such a stupendous scale was not anticipated, let alone factored in. While achieving such a feat within five years is ambitious due to the debilitating nature of the pandemic that stunted growth in all sectors, it is not impossible.PCmag.com conducted an informative review of APIs and CRMs revealing some of the best software that would enhance PMS. Nevertheless, Systems like IDS FX I/O is a cloud-based platform is built to simplify the various data exchange and connect needs of a hotel that is able to overcome such challenges. It acts as a one-stop connector with internal and external products, binding to the underlying on-premise PMS as well as the latest cloud PMS systems.
The participants of the  H2C survey also indicated that there should be cloud solutions, which would provide flexibility and integration capabilities and therefore warrant a  change in PMS strategy in the forthcoming years.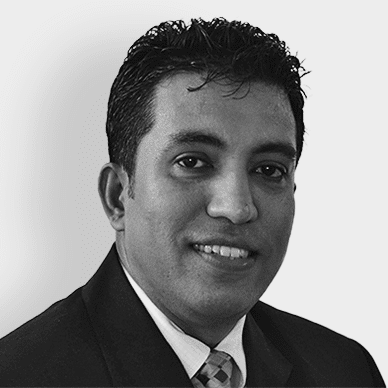 Vice President & Country Head of Sri Lanka and Maldives
Looking after entire Sri Lanka and Maldives, Nandika as a VP is responsible for the Sales and Operations team encompassing hospitality software. His years of expertise in IT and strategic management has helped in contributing to streamlining the technological needs of IDS clients.