With the growing population, the consumption of resources is reaching its limit. Therefore, in the 21st century, adopting sustainability practices has become one of the fundamental requirements of a thriving business. Sustainability is the ability of the natural ecosystems to continue supporting life and provide resources to meet the needs of present and future generations. The hospitality sector is one main business sector that drains many natural resources, increasing the pressure on the environment. With the awareness of sustainability rising among society, guests expect hotels to assume responsibility and act sustainably.
Reasons for hotels to adopt sustainability policies
Sustainability is becoming a central focal point within the modern community. Both guests and the media are highly focused on the actions taken by business institutions for the maintenance of sustainability. A hotel with a good reputation for sustainability will attract positive interests of both guests and media. Sustainability awareness is growing among millennials and Gen Z guests, and studies show that 82% of the young guests prefer greener hotels. The rise of awareness and the willingness of modern customers to go green is a powerful motivator for hotels to adopt sustainable policies.
Another important reason is the requirement to comply with the legislative framework. The industry is governed by laws that are intertwined with eco-friendly policies to promote sustainability. The EU Green Deal is one such ground-breaking legal framework that was enacted to overcome climate change and environmental degradation challenges. Non-compliance could incur fines of up to $11 million, leading not only to a tarnished image in the international community, but also leaving a dent in the revenue.
Solutions for sustainable practices
Technology is a double-edged sword capable of both doing and undoing damage to environmental quality. However, if used wisely, technological development could play an important role in helping hotels adopt sustainability policies.
Hotels have a staggering monthly energy consumption. To ensure hotel sustainability in areas like heating, cooling, lighting, and water use, it is crucial to use effective conservation practices. A hotel can reduce overall energy expenses by 20% using simple energy-efficient measures such as switching to LED lights, installing air conditioners that can read temperature and adjust cooling accordingly, and using solar panel technology. Implementing software that uses a minimum amount of power to maintain hotel processes would also help hotels save energy. For instance, IDS Next's ERP solution, FortuneNext, reduces the number of servers required for performance by one-third, thus minimising energy consumption massively.
Another important method of using technology for sustainability is to reduce paper usage. Hotels use papers in leaflets, in menus, and in maintaining records. Instead of using paper, hotels could adopt technological methods like e-menus and cloud computing. With the use of e-menus in hotel restaurants and bars, the use of traditional paper menus can be reduced massively. These e-menus would completely remove the need to reprint menus in order to upgrade the listed food and beverages. Incorporating a solution like FortuneNext will help hoteliers maintain records, from guest profiles to inventories in on-premise servers, eliminating the need to maintain cumbersome and wasteful paper records. IDS solutions are also comprised of provisional bill emailing systems which will help reduce the consumption of paper in printing bills.
In addition to that, instead of the traditional written and manual maintenance of hotel records, hotels can move to system maintenance through cloud computing, significantly reducing paper usage. Moving to a secure system like MS Azure will be a sustainable method of record-keeping that will also improve the efficiency of processes.
IDS' FX GeM is another innovative solution that allows the guests to access the F&B menu through their own device by simply scanning the QR code placed at each restaurant table. QR tent cards are also made available in rooms which helps eliminate the need for paper directories and menus in each room. FX GeM also allows guests to upload identification documents. Hotels will no longer need to scan guest documents and maintain printouts of the same. These facilities will help hotels to further contribute towards the reduction of paper usage.
Sustainability has gradually become the key to a successful institution in the 21st century. Hotels that are stuck with outdated practices of sustainable practices would be left behind. Hotels that incorporate sustainable thinking to the core of their institutions would create a positive outlook with modern green-guests. Moving to the customs of the new century and adopting sustainable practices will create the pathway of success for every hotel.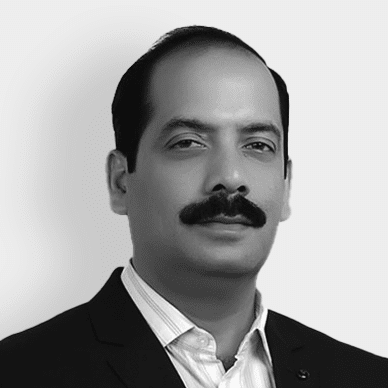 Senior Vice President - Sales, South Asia & South East Asia
He brings extensive industry experience and a track record of success in selling technology and services to global clients across hospitality markets. He has proven to be essential and crucial Sales personnel who is primary involved and contributing to acquiring new clients in South Asia and South East Asian regions.