Undoubtedly, December is one of the most celebrated months of the year, with it hosting some of the most prominent religious and cultural events like Christmas, Hanukah, and Kwanzaa. This year's holiday season is predicted to be no different, but in fact, with much more. After two years of unsatisfied, socially distanced parties, the festivities are ready to make a grand return. As social media is keen to point out, 'tis the season of #revengesocialising. 
The event planning numbers are expected to rise unimaginably as revenge socialising is trending, with more people trying to make up for the lost socialising time during the pandemic. For the hospitality industry, this means more bookings, more events to manage and more guests to welcome. 
The restaurant industry is expected with more foot traffic, and labour shortage—whether fuelled by the pandemic or the holiday spirit—will no longer be an excuse for poor CX (Customer Experience) in the digital age.    
So, what are these expected changes, and how can restaurants respond to the new buying habits of #revengesocialising?  
Large-scale bookings and catering reservations 

 
Physical celebrations are back on a large scale as more people try to make up for the lost celebrations. The holiday period, in particular, is the perfect time for huge gatherings since the season allows more free time and relaxation for everyone; working people, travellers and even busy students.    
Extravagant guest lists are made to celebrate culture, love and other personal and professional milestones. Couples who had to postpone their unions are ready for winter weddings, and Christmas or Hannukah celebrations will be a full blast with end-of-year corporate parties returning to being physical events.    
For venues dealing with an unprecedented number of reservations, digital sales and catering solutions will be ideal. Integrated solutions that facilitate managing multiple event bookings and planning diversified menus will leave restaurant staff to focus on better needs that require their attention.   
Influx of gatherings at small venues 

 
From tête-à-têtes to Christmas morning brunches, small restaurateurs, café owners, and baristas alike need to expect more foot traffic in their venues and be ready to cater to multiple bookings: they will be the new trend in town for people to hang around and meet with their loved ones they missed during the lockdown times.   
Investing in the right enterprise hospitality solutions, like electronic Point of Sale software, can help restaurants easily navigate the rise of catering demands. POS and EPOS solutions allow restaurants to work with even minimum staff, take more orders and communicate them swiftly with the kitchen without making the guests wait too long to taste their favourite meals. Integrating material management and supply chain systems where stocks are monitored is even better, making restauranteurs go easy with stock re-order and costing.  
In addition, the table booking software, which empowers guests to reserve their tables without friction, will be useful beyond measure for small hoteliers who suddenly find their properties exploding with revenge socialising crowds.    
Price-sensitive holiday shopping  

 
The rise of the global economic crisis has twisted the way shoppers consider retail therapy. Few people are now shopping till their bank accounts are blown, with more people shopping based on coupons, discounts and offers. Studies show that 57% of shoppers look for sales, deals, and coupons more often as inflation increases prices.  
Restaurant business owners can now take advantage of personalised retail therapy by introducing ancillary goods and services to customers by offering complimentary and discounted offers to their in-store retailed goodies and souvenirs. It could be even more personalised with the help of a CRM solution which will assist them in identifying customer preferences and buying behaviours.    
Hospitality, the perfect window for a digital revolution 

 

 
The post-pandemic digital revolution is the ideal opportunity for the restaurant industry to rethink its investment strategies, marketing and services.    
The hospitality businesses need to adapt to new purchasing habits due to the high influx of people up and about. To survive and thrive in the holiday season's competition, businesses must ensure stellar CX and be sensitive to buyer preferences. This means the professional development of staff to expect the unexpected whilst adapting to new technological advancements.   
As revenge socialising is increasing, there could be controversies amongst health experts regarding a prediction of another wave of the pandemic. As hospitality is a people-centric service sector, it should not forget the significance of guest safety. Digitalised environments can help keep such situations in control by facilitating contactless guest interactions, online ordering, table booking systems and other mobile DIY options.  
Revenge socialising is here with full force and new needs, so let's prepare for the season with the right solution.   
Season's Greetings, Everyone!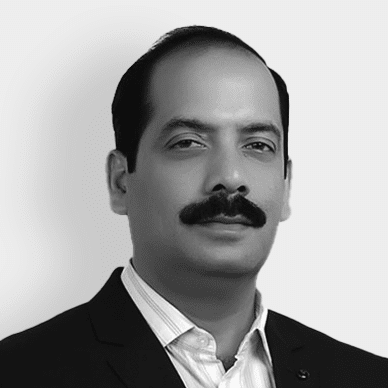 Senior Vice President - Sales, South Asia & South East Asia
He brings extensive industry experience and a track record of success in selling technology and services to global clients across hospitality markets. He has proven to be essential and crucial Sales personnel who is primary involved and contributing to acquiring new clients in South Asia and South East Asian regions.