Technological development has provided many prospects of marketing for hotels. QR codes play a key role among the many avenues of marketing. A QR code is a matrix barcode that creates an easy and efficient method to access information.
How can hotels use QR codes efficiently?
Currently, QR codes are used rather frequently in the hospitality industry. From restaurant menus to sharing health and safety information, QR codes are used for both informatory and marketing purposes. QR codes are commonly used when providing customers with special offers or other deals. However, these are not the only ways to use QR codes in order to improve the guest experience.
1. Welcoming guests and easy check-in
Hotels can use QR codes to welcome guests faster and more efficiently. After scanning a unique QR code, the guests can receive a personalised message welcoming them to the hotel. This can create more engagement and increase customer loyalty.
QR codes can also be used to check-in guests. This will create an accelerated check-in process, creating a relaxed and smooth experience for the guests. Scanning the QR code would take less than a minute, reducing the waiting time spent by the guest at the front desk.
2. Creating brand awareness
Hotels can use their unique logos and brand colours to create a tailored QR code identity. This would assist in generating brand awareness. The classy display of professional QR codes would make it more preferable for frequent use by guests.
3. Simplifying hotel services
Allocating QR codes in the room service catalogue would enable easy processing of laundry, food orders, and other service requests. Guests can simply scan the code, check the offers available online, and instantly request their preference. Room service menus with QR codes will help the hotel staff update and upload their offers and menus without recreating or reprinting new menus.
4. Displaying hotel amenities
Guests are more likely to assess the quality of a hotel through the amenities and offers they provide. Having an image gallery QR code displaying special features of the hotel such as the pool, spa, bar, lounge, gym, and entertainment will help the guest view the hotel's unique amenities easily and make requests by scanning the QR codes.
5. Promote events
Many hotels have in-house events and other activities to enhance the guest experience. These are considered as one of the main attractions of the hotel. Having event QR codes on posters and brochures around the property would enable the guests to obtain an easy overview of these events and activities. QR codes need not be newly arranged for each event. They can be customised according to the event, making it easy for the hoteliers to promote their events.
6. Obtaining customer feedback.
Customer feedback is of utmost importance to the hospitality industry since it is one of the most powerful marketing tools. The sustenance of hotels relies mainly on the feedback provided by the customer. However, for a guest who is about to head back to the comforts of their own home after an enjoyable and peaceful vacation, having to fill long feedback forms will be an utterly tiresome task. In contrast, having a feedback QR code at the reception desk before a guest checks out can bring out more successful results. Customers can scan the code, complete an online form based on their experience at the hotel and provide suggestions for improvement. This would also enable the hotel administration to collect and categorise feedback and reviews in one place.
The pandemic created new protocols and etiquette that are now established within society. QR codes is one avenue of technology that assists in keeping guests safe and creating minimal person-to-person contact. Therefore, investing in the right software in developing the unique QR codes needed by the hotels is vital. IDS Next's FX GeM is a solution tailor-made for this new normal, which incorporates social distancing and mobile engagement into one innovative solution. Its key features consist of QR code scans for instant check-in, a mobile key for each room, interactive restaurant menus for contactless ordering, and a feedback portal to collect guest experience details.
IDS solutions could provide hotels with the finest tech support in creating unique QR codes to help hotels provide a smooth and comfortable experience in their hotels.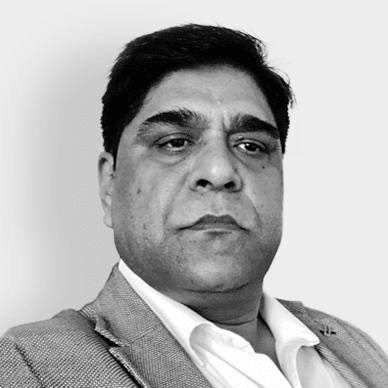 Senior Vice President – Middle East & Africa
As the Senior VP for Middle East & Africa, Rajesh P Yadav lovingly known as "RPY" at IDS is one of our most enigmatic leaders who is extremely capable in strategic planning, business operations and business development. He identifies new potential markets and find ways to build new clients for IDS in these new markets.