The world, inevitably, keeps spinning around. Times change as humans evolve. New technologies emerge as old ones die away. Every new age, every new decade, and every new year and month sees new trends being set. The hospitality industry is no stranger to these rapid changes. As an industry aiming to create memorable experiences, it must always be well-versed with this dynamism.
Employees in flux
However, it is not merely the guests that are changing. People are changing, and a new generation has emerged. The industry will encounter a part of this generation as guests, another as its employees. In fact, employees are at a higher rate of flux in the hospitality industry than in other industries. The hotel and motel industry alone experiences a 73.8%, which is drastically higher than the average 10 to 15%.
Rise of the millennials
On the other hand, there is the rise of the millennial workforce. The U.S. Bureau of Labor Statistics predicts that by 2030 millennials would make up 75% of their workforce. The millennials are the tech-savvy generation. They not only use technology extensively but also tend to have some knowledge of the ins and outs of the technology. SurveyMonkey and Microsoft found that 93% of millennial workers believe that a business having up-to-date technology is an essential factor when choosing a workplace.
The dilemma
So, what does the future hold for the hospitality industry? Firstly, most of their employees will be tech-savvy millennials. This makes adopting new technologies to automate and simplify processes will be mandatory to attract and retain employees. Secondly, the high turnover rates mean that there will be a constant flow of employees who are unfamiliar with the organisation's processes.
This situation poses an interesting dilemma. How can the hospitality industry adopt the latest tech and keep evolving while accommodating new employees?
Start from the beginning
The easiest way to set a stable groundwork is to begin with the right step. In this case, the right step is to focus on the recruiting and onboarding processes. Yes, millennials are tech-savvy, but the concern in recruiting is their willingness to embrace new technology. PMS and CRS require some familiarisation, especially to newbies or those crossing over from other industries. Considering their soft skills can give better insight into how well they can learn and adapt to unfamiliar tech. In addition to that, including tech training in the onboarding process can ensure that the employees are familiarised with the tech from day one. It will allow the employees to clarify any issues regarding the tech at an early stage and ensure smooth processes.
Easy-to-use tech
Tech adoption is intended to make life easy, not cumbersome and complex. So, when hospitality organisations join the tech adoption parade, it is vital to focus on technology solutions that are easy to adopt and require less on no training. This will, to a great extent, reconcile the dilemma, allowing hospitality organisations to adopt the latest tech without creating undue burdens on their employees. Adopting simple systems with user-friendly interfaces with fast deployment would be the ideal solution. In addition to that, choosing vendors that provide support and training where necessary will ensure smooth operations even in the face of issues.
For instance, IDS Next provides solutions intuitively designed for instant adoption. We also offer 24/7 support with instant chat options built into the products. Such features allow hospitality organisations to incorporate state-of-the-art tech into their processes easily.
Get mobile savvy
A striking feature of the millennials is their adeptness with mobile tech. More than 93% of millennials own smartphones, compared with 90% of Gen Xers and 68% of the Baby Boomers. Moreover, 28.8% of millennials expect to be provided with a mobile phone, and 70.1% expect that they will be able to use their own mobile phone at work (BYOD). Adopting tech that facilitates mobile applications will be the simplest method to incorporate tech into hotel processes. Since the changing workforce is already skilled at navigating mobile technology, adapting to new mobile technology can happen faster and more efficiently.
The FX1 platform offered by IDS Next adopts a mobile-first approach, embracing these changing demographics. Technology solutions as such which provides the ease of mobile apps will be the focal point of millennial employees when searching for new workplaces.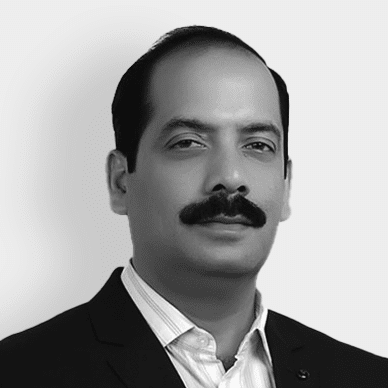 Senior Vice President - Sales, South Asia & South East Asia
He brings extensive industry experience and a track record of success in selling technology and services to global clients across hospitality markets. He has proven to be essential and crucial Sales personnel who is primary involved and contributing to acquiring new clients in South Asia and South East Asian regions.