The growing love of travellers to escape into nature has led to a boost in outdoor tourist activities, be it camping and safaris in the wilderness, trekking and hiking in the deepest nooks of the world or even basking in the tropical sun along the coast.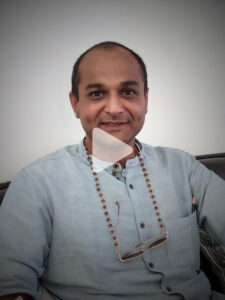 Statista reports that the global revenue from camping and glamping is expected to grow at an annual rate (CAGR 2022-2026) of 10.32%, resulting in a projected market volume of US $57.86 billion by 2026.  
However, let's pop the big question! How can technology be embedded into the wilderness without disrupting the theme of becoming one with nature? Is investing in technology a necessity and worth it when it comes to outdoor hospitality? And how does it help meet the evolving needs of modern travellers?   
As an avid Hotelier, and a promoter of Arts & Music festivals at Alsisar, Rajasthan, Abhimanyu Alsisar, Prince of Khetri, believes that extensive use of Technology solutions is integral to running a fine hotel operation and giving guests a holistic experience during their stay. "IDS software applications have made a huge impact at Alsisar hotels". 
 Let's read to discover how resorts can go digital in the wild.   
Solar-powered self-service kiosk machines




Exploring remote sites like mountain ranges can be confusing and tricky without the right resources. Nearby resorts can make it easier for travellers by installing pre-loaded self-service kiosk machines that provide navigational information. By operating these machines with solar power, resorts can easily provide a solution to the lack of electricity in the wilderness.
Centralised enterprise solutions

:Campsites can utilise a combination of on-premise and cloud solutions based on the vicinity of telecommunication signals in the area. Installing effective PMS system or Property Management Software, for example, will help resorts manage their operations effectively with enhanced communication and responsiveness to guests. The right solution can also help manage multi properties and locations, causing no mishaps when guests show up!  
Personalised services

:According to Hospitality Net, over 70% of hotel guests report having a more positive experience at hotels that use personalisation techniques. By optimising your guest services using the enterprise hotel management solution, resort owners can easily track and record the custom needs and dislikes of guests, such as their preferences for activities or campsite facilities. Resorts can be prepared to help guests plan relevant outdoor activities by having the necessary resources ready at hand.  
Digital ordering

:Contactless digital ordering tools allow visitors to purchase items and services directly from their mobile devices. Whenever they need new equipment or amenities, they can immediately book/ order them without the delay of back-and-forth phone calls to the reception or returning to the reception desk. It also eliminates unnecessary touchpoints—a facility preferred by a majority of modern travellers.    
24/7 information

Resort owners can maintain web platforms with all local and visitor information which can be accessed directly by guests on their mobile devices. Guests can immediately view information anytime, anywhere, making their experience easier and smoother without having to call or visit reception each time.   
Guest loyalty program

Offering loyalty and reward schemes for repeat customers or long-term guests are a tried and tested way to keep them coming back for more. In hospitality, offers and rewards for early bookings and points earning systems for ticket purchases or outdoor gear purchases will motivate guests. Resorts can use the data of customer activities saved on their hotel management system including Customer Relationship Management software (CRM) or Point of Sales systems (POS) to launch these programs.   
Increase online visibility

One great way to scale outside the hospitality business in the digital age is to ensure more potential guests see your property online. This can be achieved by distributing online booking portals optimised for both desktop and mobile devices. By combining this with next-generation channel management technology, resorts can automatically sync their inventory, availability and rates across these channels in real-time and remove confusion and friction along the booking process. 
Streamlined messaging

Site owners can enhance the visitor experience and streamline their guest relationships with highly personalised communication using your guest's preferred communication style. Automated chatbot responders, and automated check-ins that record all guest information, for example, help provide them with targeted messages. Resort owners can also maintain lasting relationships with their guests with personalised messaging.   
Manage multiple properties

Camping and glamping properties often translate to being in remote locations. Using a cloud-based solution eliminates the need for on-site servers and allows site owners/ managers to access the system anywhere–whether on or off the property. By enabling multiple logins, everyone in the staff, on-site or remote-working, can access everything they need to keep operations running smoothly.  
While there are doubts about the adoption of technology use in outdoor hospitality with dilemmas regarding the value of connectivity versus the desire to get away from it all, it's essential to note that at the core of hospitality—indoors or outdoors—is making a traveller feel peaceful. This means that travellers need the necessary facilities like sanitary amenities, infrastructure and emergency responders or even connectivity with friends to make their experience comfortable.  
Today, outdoor hospitality has moved beyond just another simple camping trip, into meeting the taste of every traveller—from luxury experience with some extra glam to budget-friendly travel. Every contemporary traveller can easily tick off their bucket list, thanks to the versatile options and the seamless guest experience offered to them.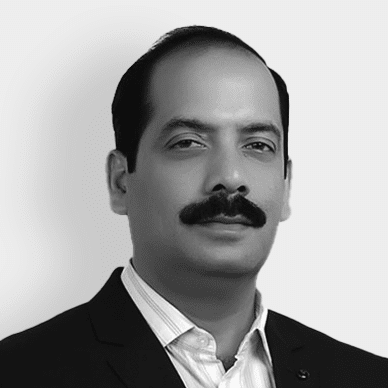 Senior Vice President - Sales, South Asia & South East Asia
He brings extensive industry experience and a track record of success in selling technology and services to global clients across hospitality markets. He has proven to be essential and crucial Sales personnel who is primary involved and contributing to acquiring new clients in South Asia and South East Asian regions.