The pandemic has pushed several industries to rock bottom, and the restaurant industry is on the list of the "most hit" sectors. Sitting in a crowded café, sipping on a coffee, or sharing a BBQ platter with a bunch of friends seems like a thing that happened long ago. Whilst the pandemic has completely changed the way food services operate, restaurant owners are finding ways to combat it and make a comeback by trying to grow stronger than in the pre-COVID era. What are some ways to jump on the bandwagon of serving customers with a contactless experience? Scroll down to find out!
Contactless Tech To The Rescue
While restaurants across the world are beginning to open, owners are increasingly concerned about the health of themselves and their staff. Guests are, of course, concerned about the same. Restaurant-goers want to know they are safe. Ensuring this would entail requiring staff members to use personal protective equipment (PPE). According to a study, nearly 62% of respondents want their waiters to wear complete PPEs. This shows a level of concern on all sides – from you as a business owner and from your customers as well. Thankfully, contactless technology is helping hotel owners operate smoothly, re-defining the dining experience and ensuring that everyone is safe.
Staff
Restaurants – especially full-service ones – have always been intimate, social spaces where people come together to connect with others, including the staff. They are the people that make a guest's day with a bright smile or a kind word. They are now trying their best to be as hospitable as possible through, ironically, technology. Creating a contactless or low-contact restaurant environment means thinking through all the things staff touch and interact with, from physical menus and silverware to door handles and payment devices. A contactless enabled POS system can help staff ditch menu cards and facilitate digital ordering.
The traditional dining experience requires staff to constantly move from one table to the next to take orders, bring out dishes, accept payments, and check on how diners are doing. That translates into a lot of time spent moving around and coming into contact with surfaces increasing the risk of contamination. With the help of technology solutions, staff can carry out a contactless service seamlessly, enhancing staff productivity at the same time.
Guests
Before the pandemic, guests were mostly Gordan Ramsays, exploring their creativity in either criticising the food or appreciating it. But the pandemic has obviously set a larger concern, and guests are more worried about their health than the level of spice in their food.
Fortunately, contactless solutions give restaurants a way to help reduce their guests' potential exposure to the coronavirus. The technology enables guests to see a menu, place an order and pay from their mobile device. From scanning QR codes to receiving a text message notification once the order is ready, there are solutions to make the dining experience safe and contactless.
We cannot deny that the whole idea seems to be contradicting with restaurants. Engaging with customers and providing memorable services and experiences has traditionally meant staying in constant contact with them, making sure every aspect of their time at the restaurants is satisfactory. While the term may feel counterintuitive to an industry that is all about interacting, using contactless technology at a time like this might actually bring back a hint of the good old times. But of course, with a slightly different experience to ensure the comfort, care, and convenience of the customers. Ultimately, that is what matters the most in the world of hospitality.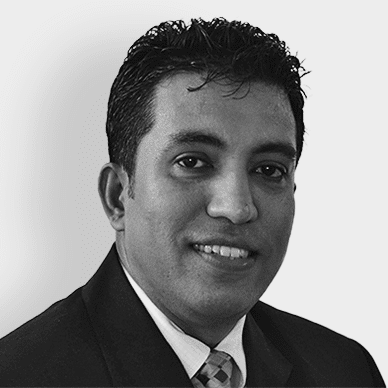 Vice President & Country Head of Sri Lanka and Maldives
Looking after entire Sri Lanka and Maldives, Nandika as a VP is responsible for the Sales and Operations team encompassing hospitality software. His years of expertise in IT and strategic management has helped in contributing to streamlining the technological needs of IDS clients.