Resource wastage has been a significant issue in the hotel industry for many years. This led hoteliers to focus more on saving electricity and wasting less water. Recently, however, food waste has become equally prominent in the hospitality sector. Food waste costs the hospitality industry over $100 billion a year, and it releases approximately 4.4 billion tons of greenhouse gas emissions annually. These alarming factors have made hoteliers keener about the reduction of food waste.
Why should hoteliers take food waste seriously?
Hoteliers only consider the disposal cost when considering the cost of food waste. They tend to disregard the cost of the food itself and the labour that went into preparing it, which contributes to nearly 90% of the total cost of food waste. In reality, two-third of this food waste occurs before it reaches the customer's plate. Controlled food waste will therefore be a great opportunity for hoteliers to significantly reduce costs.
Modern guests, especially the millennials, are environment-conscious and prefer to be associated with more ethical brands. Research shows that more than half of travellers consider eco-friendly practices when choosing a hotel. Engaging in sustainable practices and recycling food waste will help create a positive impression among guests.
Practices to reduce food waste
By conducting a food waste audit, hoteliers can analyse and track food waste, from the source to disposal. During the tracking, hoteliers should consider the amount of food prepared and the number of guests. Through an audit, hoteliers can also track the food types going to waste, reasons for wastage, and the amount of wastage. Having an ERP solution like IDS' FortuneNext 7.0  integrated within the hotel system will help in conducting this audit efficiently.
Conducting an inventory management evaluation is another useful practice in reducing food waste. It will enable hoteliers to understand the time the raw food materials are stored before they are used in the restaurant. This will reduce the possibility of over-ordering raw materials and loss of perishable materials. Having technological assistance like FX POS will record accurate inventory figures and track sales patterns. This will not only create a streamlined inventory management process but will also lead hoteliers to reduce costs by avoiding ingredient wastage.
Hoteliers can also increase staff awareness regarding food waste and advise them to monitor the portion sizes served to guests. This will help in establishing an optimal portion size for each meal, creating better cost control. Additionally, hoteliers can track the popularity of each dish and cook accordingly, avoiding unnecessary stocking. Taking time to plan the menu by assessing the popularity of dishes will also assist in reducing the amount of raw food material wastage.
Effective waste disposal methods
Recycling has by far proved to be the most effective method of food waste disposal. Hoteliers can create a proper system of categorising the food waste generated as organic and inorganic waste. Organic food waste can be composted to use as plant manure, helping immensely in environmental protection. Hoteliers can also promote reusing and recycling of inorganic waste such as plastics and glass. The overall process of recycling will create an opportunity for hoteliers to portray themselves as a sustainable brand and create a positive impression among customers.
There is no question that hotel food waste management is becoming a severe problem in the industry. However, hoteliers should see the proper management of food waste as an opportunity to cut costs while contributing to the environment. Not only will this contribute to sustainability, but it will also create a business opportunity in attracting today's eco-friendly customers to the hotel.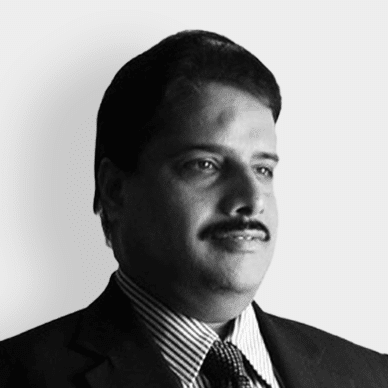 Vice President – Professional Services
He joined IDS Next in 2011 as a product specialist amassing an extensive understanding of hospitality technology and its use in daily hotel operations. His primary task of leading the IDS Next's Technical Support Centre includes managing its 24/7 technical support operations.