You can't control the weather, they say, and cloud solutions have inevitably started crowding hoteliers' skies.
Across industries, enterprise cloud technology has seen a rapid expansion. The technology is less than fifteen years old, but it already has an estimated adoption rate of 72% for private clouds. However, the hospitality industry has been slow to adopt this change. Only 20% to 30% of Fortune 100 companies have moved to cloud systems.
Yet hoteliers, be aware. The guests of the 21st century are evolving fast, absorbing the technological advances of the era. If hoteliers want to maintain their mantra of high guest satisfaction, the best thing to do would be to turn the tide of cloud in their favour.
Increased Levels of Data Security
One thing enterprise cloud solutions can guarantee is increased levels of data security. Hoteliers handle all sorts of sensitive personal information. A data leak, be it by negligence or a cyber-attack, is sure to leave irreparable damage to a hotelier's reputation as well as create a risk of exorbitant litigation. Cloud technology can provide the highest level of system security thanks to certain vital features it carries.
Enterprise cloud solutions bring in security systems developed in par with global standards. Microsoft Azure Cloud services, for instance, pools in on the knowledge of more than 3,500 global cyber security experts. Automatically scheduled routine scanning keeps the system in check. Azure develops its threat insights by analysing an array of sources including 18 billion Bing web pages, 400 billion emails, 1 billion Windows device updates, and 450 billion monthly authentications combined with machine learning, behavioural analytics, and application-based intelligence.
Cost Cuts and Improved Revenue
Cloud solutions wash away a significant portion of hotelier's direct and indirect costs while improving their revenue. Server space, maintenance, specialized technical personnel etc are some indirect cost benefits. An on-premise system requires an initial capital investment; however, a cloud system, within the first five years of deployment, can generate up to 50% more savings than an on-premise solution. In this regard, public clouds incur lower costs than private clouds since they use shared databases. It is important for the hotelier to analyse the benefits of on -premise, public cloud, and private cloud to make the appropriate decision.
Seamless integrations with third parties like OTAs mean that room prices can be updated almost instantly, leading to a boost in occupancy rates, improved ADR and Rev PAR rates. Cloud solutions enable dynamic pricing based on real-time supply and demand figures. This allows hoteliers to better command inventory distribution and leads to overall revenue growth. Hoteliers can soar above the market with cloud solutions as their costs plummet.
Staying Relevant
The hospitality industry is a sector steered by the guests. Today, millennials, making 31.5% of the world's population, have taken the wheel. This generation wields an estimate of $200 billion in spending power, and a generous chunk of it belongs to the hospitality sector. Millennials also happen to be the ones driving these massive technological adoptions. Ever noticed a millennial without a smartphone? So, to stay relevant to tech-savvy guests, hoteliers will need to be on par with the changes.
Cloud services allow hoteliers to connect with their guests through the ever-present devices. It also offers guests a smoother and more personalized experience. Hoteliers can create and save guest profiles, unifying them and making them accessible across all hotels and services. This information can later be easily used for membership, loyalty rewards management, and newsletters. Marked by convenience, speed and personalization, a well-integrated enterprise cloud solution would be the perfect tool to attract the 21st-century guests.
Flexibility and Productivity
In the wake of a global pandemic, every industry scrambles to maintain productivity while meeting the flexibility requirements of a scattered workforce. In the midst of all this chaos, enterprise cloud solutions have become the knight in shining armour for hoteliers. A cloud-based system allows centralization of hardware and software for hotels, which means that the software is accessible from any location through a browser. In private clouds, flexibility goes a step further as organizations can customize the cloud environment to meet their business needs.
Cloud solutions, with their flexibility and accessibility, are proven tools for boosting efficiency and productivity. This flexibility of access is the holy grail for a remote or hybrid workforce. Staff can access all relevant information for their work through secure login credentials. Real-time data syncing ensures that all employees are up to date with the latest information. Furthermore, innovations can be introduced faster since changes can be made across the board simultaneously. This will prove especially useful during these trying times since a crisis is the mother of all innovations.
A survey by the Harvard Business Review has revealed that 30% of companies believe that cloud has provided their organizations with a significant competitive advantage while 71% expect cloud to reduce complexity in their business. In an ever-changing market, getting equipped with a proper enterprise cloud solution can yield the efficiency, security and speed required to adapt and move ahead. Every cloud has a silver lining, and cloud solutions are nothing short of absolute gold for hoteliers.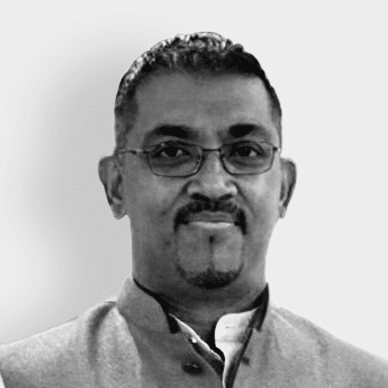 Senior Vice President- SAAS Engineering
An extremely driven and dedicated personnel, Kevin is currently the Vice President of Products at IDS. He has the unique ability to be a strategic leader looking over the entire new development concepts and making them a reality. He works extremely focused in an intense environment and is a result-oriented person. He is responsible for planning, creating and implementing the overall new products strategy. Besides that, he is responsible for setting up the overall strategy for creating company's products and offerings for the future.