Cutting-edge developments and new technology introductions have led the hospitality sector to depend on the internet and electronic devices for daily operations. Nevertheless, did you know that hotels are among the most vulnerable targets for cyberattacks? In fact, the FBI's "2018 Internet Crime Report" revealed that upwards of $2.7 billion was lost to cybercrime. Sounding alarm news such as the Juniper Research further predicts that more than 146 billion records will be stolen by 2023. Hoteliers must now take cybersecurity seriously as an industry that appears to be under attack from all sides. The industry's most well-known businesses have become victims of cybercrime in recent years. Cybercrime involves the theft of information and data via the internet, including using computers or other technology. For instance, cyber thieves can access secure information about a person or business by hacking a computer or even an entire network. Identity theft, ransomware, phishing, malware, web / POS assaults, dark hotel hacking, and denial of service are all types of cyberattacks that have far-reaching consequences for any organization, including hotels. Hackers can obtain information such as guest names, addresses, phone numbers, birth dates, and credit card numbers for a hotel. The risks of a hotel data breach can be varied and significant. Fortunately, hotel owners, operators, and workers can take steps to prevent themselves from becoming victims of threat actors. It would be best to create the correct cybersecurity strategy for your firm to reduce the risk of being attacked.
The following are some crucial principles in mind while doing so:
Educate your employees on the dangers of cybercrime. Even if you spend large sums of money on technology, one thoughtless person could be enough to let the hackers into the system. Most data breaches may be traced back to an impacted organization's employee or an associated person. As a result, not only for customer service but also for cybersecurity, training is critical. Inform staff about common hacking strategies and what they should do (or not do) to protect themselves, their employer, and their visitors. Teach them to be cautious.
Build your digital infrastructure with the support of respected service providers and third-party software. Hotel chains frequently develop proprietary systems to handle credit card payments, manage customer data, etc. However, not all of them employ experienced developers that possess all the required abilities, resulting in a lack of cybersecurity.
Using software providers and SaaS platforms (such as a property management system or PMS) results in higher costs. These companies hire teams of experts who take security seriously and will keep hackers at bay. Using their services to secure your vital activities is still a good investment. These investments are insignificant compared to the fines to be paid in the event of a data breach.
Keep as little personal information as possible. Despite the benefits, collecting immense amounts of data makes your business more vulnerable to attackers. For instance, knowing the name of your guest's pet may not be crucial to your business. However, passwords may be compromised if this information falls into the wrong hands.
Look for storage services if your business has an urgent requirement for data. A secure third-party server that requires many checks to access the data could be an excellent choice. Another option is to employ software to save sensitive information on your clients' devices and only access it when necessary.
Plan for dealing with a data breach. A quick and effective response can help a company's finances, and reputation recover. Criminals may still target your firm despite your best efforts. To prevent breaches, hotels should deploy reliable anti-virus and anti-malware software on their networks and all their devices, including laptops and cell phones. The software should include behavioural detection to detect new and more complex attacks.
Integrate a SIEM that is manageable. Hotels should use a managed security information and event management (SIEM) platform for their remote locations to be alerted to cyber assaults immediately. Hotels might also desire it for usage inside the perimeter if they don't have the knowledge or resources to do so appropriately.
Maintain PCI compliance at all times. In response to fast PCI growth, the Payment Card Industry Security Standards Council (PCI SSC) has issued the Payment Card Industry Data Security Standard (PCI DSS). To avoid paying hefty fines and losing data, revenue, and consumer trust, hotels must ensure these requirements, which require enterprises to communicate credit-card information in a secure environment.
"Cybersecurity is everyone's responsibility, whether you're a C-level executive, a manager, an accountant, a housekeeper, a maintenance worker, or a receptionist. According to Rob van der Heijden, Protel's Global Chief Security Officer, "everyone needs to be informed of the hotel's individual cybersecurity policy, attitude, and culture." It's undeniably challenging to know where to start with this entire procedure. However, hacking may extensively damage a company's reputation and bottom line. While most in-house teams lack the breadth of resources provided by a one-stop cybersecurity adviser, engaging with an advisor with a proven track record capable of covering all these bases is beneficial. Staying ahead of the approaching risks as possible is the best way to prevent becoming another statistic in future Internet crime.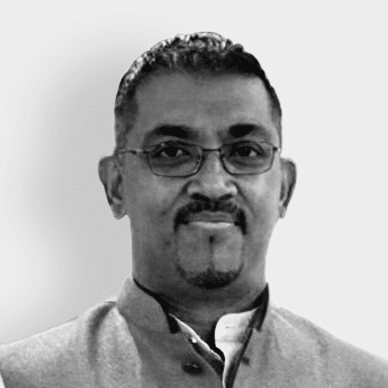 Senior Vice President- SAAS Engineering
An extremely driven and dedicated personnel, Kevin is currently the Vice President of Products at IDS. He has the unique ability to be a strategic leader looking over the entire new development concepts and making them a reality. He works extremely focused in an intense environment and is a result-oriented person. He is responsible for planning, creating and implementing the overall new products strategy. Besides that, he is responsible for setting up the overall strategy for creating company's products and offerings for the future.