The advent of a global pandemic has taken a gigantic shift from the traditional and paved its way towards a more tech-centric world. The hospitality industry has become increasingly competitive, and the new challenges brought on by the trials of the last two years have completely transformed the global outlook of travel and guest experiences.
The modern guest's tastes and requirements are shaped by the digital trends coupled with the protocols and best practices that define travel during a global pandemic. In view of this, mobile check-ins and self-service technology take the forefront in adding value to the hospitality industry.
Providing a more customer-centric experience require major companies in the hospitality sector to custom create experiences using technology to provide guests with the opportunity to personalise their stay according to their individual tastes and requirements.
In order to achieve this, many hospitality establishments make use of the existing technology and harness the familiarity of the guest to the said technology to introduce something more engaging, albeit new. This is mostly gained through providing access to amenities and privileges by the use of a smartphone, the most common and prominent tech gadget used by all. Thus providing access to a guest's smartphone to function as a hotel key control amenities such as a thermostat and even a TV is one of the most basic yet efficient methods to improve guest experiences in the modern context. In addition, most hospitality establishments and hotels have developed their own brand apps that allow guests to discover new experiences and also function as a high tech marketing gimmick that is fortified by the competition within the hospitality industry.
As a result, there is a major interest in investing in hospitality technology. Venture capitalists and software architects have expanded their reach towards the hospitality industry as it offers a wide scope for new innovations and the introduction of tools and platforms that encapsulate hotel operations in a manner that is effective and smart.
Social Media and other digital tools
It is common knowledge that a consumer's interest in social media has a psychological dimension that revolves around the culture of lifestyle exhibitionism. As a result, social media remains a prime vehicle used by hoteliers to elevate guest experiences and to create a more customer-centric ambience in their hospitality establishments. Therefore most hotels promote hotel stays through social media and utilise the ease of access to encourage remote bookings, check-ins and even reward schemes. Through google listings and analytics, many hospitality establishments have integrated their geographical network and liaised with the global transportation systems and air carriers to make travelling smart and convenient.
Property Management System (PMS)
Hoteliers and investors within the hospitality industry always look for systems and models that would integrate and automate their property management to provide a superior guest experience to their consumers. In order to achieve this, they invest in hospitality-related tech solutions that work with utmost cohesion with their human counterparts to create a more customer-centric approach to travel and hotel stays. PMS is thoroughly integrated into the hotel management infrastructure to the point that it can determine and handle bookings, rates and check-ins, check-outs and even reviews and complaints.
Taking it a step higher with Next Generation PMS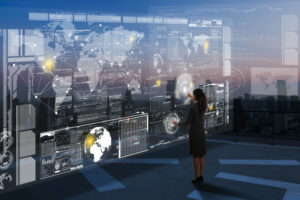 Next-generation PMS is an efficient property management software that has entered into the hospitality industry and elevated property management to the next level. This combines fragmented data with robust APIs within internally constructed cloud-based data that unifies and integrates data as an enterprise of data network. This provides a singular channel of information, which has, hitherto, only been a dream to hotel staff. The dream has now become a necessitated reality.
It is designed to provide near-accurate insights about guests to formulate a smart and personalised experience. As a modern and cloud-based property management software, it efficiently uses data to keep the hotel establishment updated on guest preferences, frequency of stays, their needs and their requirements. In addition, it also has many other winning features. For example, it relieves the hotel staff from engaging in upselling services to guests. This is a major shift in hotel operations, as traditionally, such situations are handled by front desk staff. Digitising and using modern and integrated software include upselling and cross-selling services in a manner that is not intrusive or complex is well facilitated. These elements are integrated and built into the software. Thus automated suggestions are encapsulated within the PMS. This is facilitated through the analysis of guest preferences and habits by identifying their lifestyle patterns and choices. These data are subsequently used to create tailor-made recommendations and suggestions for each guest.
Conversely, Next-Generation PMS is not only cloud-based but also incorporates robust report generation and mobile dashboards to create a more efficient and well-integrated operating system. As a result, the need to manually enter, evaluate and exchange data and information with staff members will not be necessitated. This gives rise to superior operational efficiency as well as smart and convenient access to guest data, market trends and property financials. This paves the way to a more comprehensive analysis of revenue management and facilitates better and smarter decision-making.
The human benefit
Innovative software and modern digital solutions are mostly welcomed by consumers as it elevates their experience as guests and create a more personalised ambience to their place of stay. The global pandemic has also interfered with human interaction creating greater dependency on digital solutions. In fact, the hospitality industry is principally built on human interactions and social relationships. The relevancy and the necessity of tech in the hospitality industry were amplified when the global pandemic put a stop to physical interactions. Unified PMS and Next-Generation PMS is greatly instrumental in clearing out the social debris due to the aftermath of the pandemic in the hospitality industry. Despite the availability of such sophisticated technological solutions, it is still a challenge to implement them holistically within a hotel establishment or a network of establishments. The reasons are many, the first is the need to establish a sustainable and stable cloud-based infrastructure, and the other is the regional and global protocol and red tape pertaining to information storage. However, travel enthusiasts and consumers are keen to explore new experiences and are willing to accept and entertain tech-based sophistication. The future is going to be seamless and cloud-based for both the hotel industry and consumers, as superior guests experience the foremost priority with regard to hotel stays. Tech-centric travellers and consumers will soon take over the hotel industry.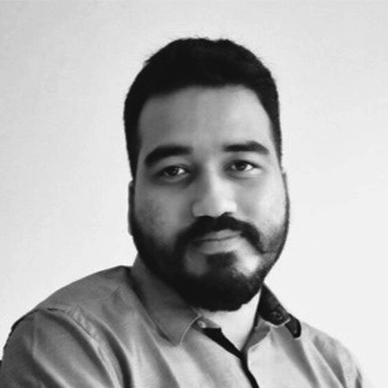 Vice President - Global Customer Success
Reeves heads our global customer success operations, managing a team of over 100 professionals, with a mission to ensure top customer satisfaction and loyalty. He is responsible for customer engagement, technical support and key account management.