Understanding the wants of millennials is a question that every hotelier has in the modern days as millennial travellers take over the hospitality market.
Millennials are the work enthusiasts, the passionate shoppers, and the fun-loving partygoers. But most importantly, they are the tech-savvy generation. They are independent and well connected with the world with a passion for exploring.
Catering to millennial travel trends
Millennial travel trends are diverse. Hoteliers have endless opporto provide a perfect experience for them due to this variety of trends.
Millennials and social media
The world is in the era of likes and reviews, and millennials love to share everything. Studies show that 56% of millennials like to post a photo or video of their holiday on a social network during their trip. These posts could be highly influential for potential guests.
Promoting the hotel and its scenic views through posts, with a catchy caption and a trending hashtag would encourage millennials to visit the property. Hoteliers can offer Instagram-worthy backdrops for photos within the hotel property. Hoteliers can also promote offers and discounts through various social media platforms incorporating keyword optimisation techniques to gain more traction.
Millennials' love for local cuisines
Millennials are keen on learning about the traditions and local cuisines of the location they are travelling to. Studies show that 60% of millennial travellers feel that an authentic culture is the most important part of a travel experience.
Millennials want hoteliers to be creative and focus on embracing the local culture and cuisine of the location. Hotel chefs should be encouraged to find new blends, utilizing various ingredients while keeping the food fresh. Hoteliers can also upload videos and photos of the food unique to the culture of their locality while being extra attentive to appearance and plating.
Millennials and online reviews
Online reviews are extremely popular among millennials, with 86% of millennial travellers refusing to book a place before reading the reviews. Millennials tend to check the reviews of as many platforms as possible before booking a hotel.
Being timely is key when maintaining a positive online reputation. Hoteliers should reply to reviews within 72 hours and prioritise negative reviews. Hoteliers can begin with a simple 'thank you' irrespective of it being a negative or positive review. This will reflect the hotel's values and professionalism. Apologising and reassuring an unsatisfied customer by suggesting a few potential solutions or a plan of action in resolving the issue will lead guests to consider giving a second chance. Directly addressing the issues of unsatisfied customers would create an impression of the hotel being in control of the situation. This will reassure potential bookers and motivate them to complete their reservations.
Millennials need quick responses
Millennials expect hotels and their services to be available at all times. Whether it is at the time of booking, checking in, or ordering room service, hotels should respond to their requests quickly and efficiently.
Since millennials are big on last-minute travel, hotels should adapt to be spontaneous. They detest staying in lines in the reception during booking and want the hotel services to be efficient. The need for speed and efficiency is one reason for millennials to prefer mobile services. Hotels should incorporate necessary software to accommodate these mobile needs of millennials.
IDS' FX Mobile Check-in is a software aimed at eliminating waiting time in the reception at arrival. Millennial guests will no longer need to queue for check-in and can instead complete the process on the way to their rooms.
FX GeM by IDS is another innovative solution that can assist hoteliers in creating a seamless and contactless check-in and check-out procedure. Its contactless payment gateway will create a positive impression about the hotel among millennials who are not fans of carrying bulky wallets.
IDS' FX Roomate is an in-room tablet solution that can bring hotel services and amenities to the fingertips of every millennial guest. This solution allows guests to request and schedule housekeeping, dining, and other room services with a simple click of a button, making service requests simpler and faster.
Catering to the needs of millennials is not complicated. All that is needed for hoteliers to effectively incorporate millennial trends is proper understanding and innovative application of technology.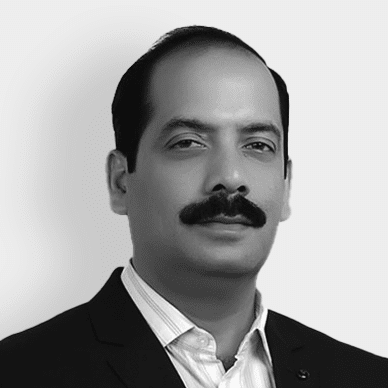 Senior Vice President - Sales, South Asia & South East Asia
He brings extensive industry experience and a track record of success in selling technology and services to global clients across hospitality markets. He has proven to be essential and crucial Sales personnel who is primary involved and contributing to acquiring new clients in South Asia and South East Asian regions.