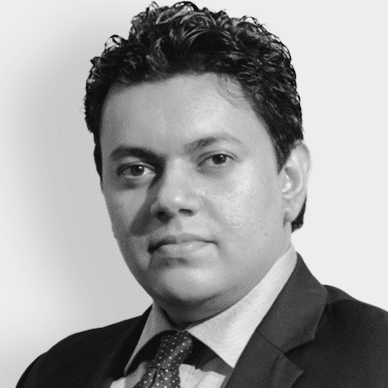 Sachenjith Dharshana Illangasinghe

Associate Vice President – Technical Services

Offering a unique blend of vision, knowledge and leadership, Dharshana is the driving force behind the Technical Services Team. He overlooks the successful implementation of our Hotel Property Management Software in several regions including Sri Lanka, Maldives, Oceania, Myanmar and the South East. In addition, he also supports international deputation in other regions.
Inspiring the team, he leads with infectious energy empowering them to think big, stretch goals and pursue them with an undying focus. Because of his unwavering drive and commitment in managing the Sri Lankan region, he was honoured with a 'Founders Award' in the year 2019.
Dharshana enjoys his leisure time with his family and watching Cricket. He loves Sri Lankan cuisine and gardens during the weekends.