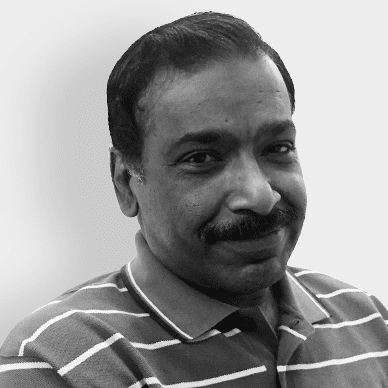 P Subramanian

Senior Vice President
 – 
Integrations

Leading major processes, Subu is responsible for the Switch that connects IDS' multiple property management systems to third party solutions. He is also in charge of IDS' digital infrastructure and quality initiatives like ISO 27001 & SOC.
Subu has been with the IDS team since 1988. A hard-core tech fan with keen data analytics interests, he managed our star product FortuneNext until 2012. Subu has also led the tech activities with our leading partners. For his outstanding contributions, he was awarded the Founder's award in 2011.
Off the clock, Subu loves to spend time with his two wonderful daughters and his dog, Cooper.