Sr. Manager
People & Culture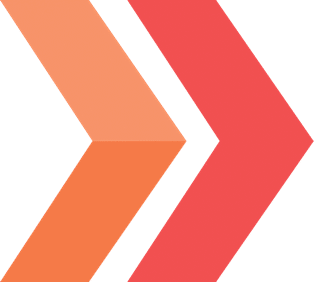 IDS Next is Asia's largest provider of hospitality software. With unmatched industry expertise, IDS Next designs, develops, markets and maintains a comprehensive range of information management systems for various hospitality businesses, including hotels, restaurants, and leisure operations. We help hospitality professionals focus on providing efficient service by developing strategically sound, user-friendly software that enables higher productivity and greater profitability.
As Senior Manager for People & Culture, you will lead the people function and a team of HR professionals to provide strategic direction, operational support, and effective HR programs that align with the organization's goals and objectives.
Develop and implement HR strategies that align with the organization's goals and objectives.
Acting as a strategic partner and advisor to leaders and managers by supporting, coaching, and guiding them on HR policies, practices, procedures and employee relation (ER) matters.
Provide leadership and guidance to an International HR team to ensure high-quality HR services are delivered effectively and efficiently across the organisation.
Build and maintain effective relationships with all levels of the organisation to ensure that HR programs and services meet the needs of the business.
Using data to support everyday people partnering decisions and presenting data insights to the senior leadership team.
Partnering with leaders and managers to improve employee engagement and satisfaction of their teams including analyzing survey results and implementing action plans to address areas of concerns.
Develop and manage benefit programs that are competitive and equitable.
Develop and implement training and development programs that enhance employee and leadership skills and knowledge, support career development, and foster a culture of learning and growth.
Serving as an ambassador for all DEI initiatives, ensuring that diversity and inclusion is at the forefront of all discussions, especially those related to performance, engagement, retention, career development, etc.
Ensure the company culture is maintained all over international locations.
SKILLS AND QUALIFICATIONS
Suitable degree in management with specialization in Human Resources Management.
Should have experience in managing multi geography and multi-cultural employees.
Strong leadership and people management skills, with a proven ability to lead and develop high- performing teams.
Technical/functional HR expertise across the broad spectrum of HR disciplines.
Working knowledge of Indian & International labor laws and employment market.
Strong strategic thinking, problem-solving, and decision- making skills.
Strong communication, presentation, and interpersonal skills. Ability to build and maintain positive and collaborative relationships both within and outside the organization.
Ability to set goals and metrics for a team, and manage the team towards delivering those goals.
Should have ability to take hard decision and respectfully communicate the same.
Want to know more about IDS Next?