Let us first tackle this question: What is personalisation all about in the hospitality industry? Does it mean decorating a coffee cup or the head of a standardised mail with the guest's name? Or is there more to it? In simple terms, personalising in the hospitality industry means creating an environment that feels more like a friendly interaction rather than a business-to-consumer transaction.
"People will forget what we did, they will forget what we said, but will never forget how we made them feel." – Maya Angelo. This quote pretty much sums up why personalisation is so important. The point where guests feel like they are truly valued is the point when the magic happens, and customer loyalty is created. There is a saying that goes, "one customer taken well care of is better than a $10,000 worth of advertising", and this saying can never be more relevant than to the hospitality industry. To find out more on why customised guest service is a must in the hospitality ecosystem, keep reading!
Grow Big On The Numbers
The most important way to increase revenue per guest is by increasing guest engagement. In fact, fully engaged hotel guests spend 46% more per year than actively disengaged guests. One of the best ways to engage guests is by personalising their entire journey. It means to identify services, upgrades, activities, and available opportunities and maintain the relationship that makes them go 'WOW'.
Studies indicate that 70% of buying experiences are based on how the customer feels about their treatment. So, it all comes down to treating your guests right because the more you do, the more business for you. The journey starts even before the check-in process, where cloud solutions like FX Front Desk and FX CRS play a huge role by giving the hotel staff access to important reports, analytics and guest data. This, in turn, helps them understand their guest better and hence serve them with an amazing experience beyond their expectations.
Create Customer Loyalty
96% of unhappy customers don't complain and 91% of them will simply leave and never come back.
This is quite terrifying, but as a hotelier, you probably know that a guest who complains can still be satisfied if they're well compensated. For example, by immediately requesting for feedback or setting up quick, easy, one-question real-time surveys you will be able to acquire important data.
These surveys may be triggered by specific events, such as room service delivery, check-ins, checkouts, swimming pool entry, etc. With a proper analysis of the responses, you can improve certain processes and take steps to fix issues. Additionally, it gives you a chance to send across a few surprises to not only disappointed guests but happy guests as well. Through a range of seamlessly integrated hotel cloud solutions, hotel staff can coordinate and work efficiently and respond to complaints faster.
Personalisation has always been and will continue to be a hot topic, especially in the hospitality industry. It may be a new strategy or merely a fancy word coined to describe a digitally-enabled form of improving customer relationships. However, what matters is that IT matters. Post-COVID, this willingness to respond to guest needs and change your behaviour towards an individual guest based on what they tell you and what you know about them has become increasingly important.
Wrapping up, personalisation is a priority because that is what will distinguish the hotel's brand. It will create long-lasting guest relationships that will eventually lead to more visits, better financial performance, and an enhanced reputation. To this end, IDS Next provides a range of hospitality solutions to help hoteliers refine their personalisation strategy.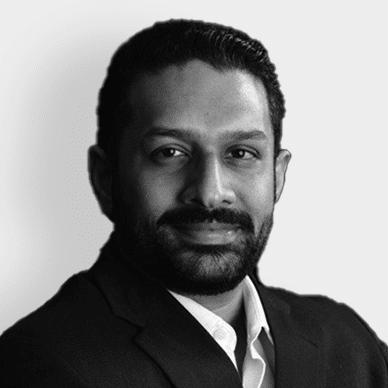 Vice President - Business Development
He is responsible for developing growth strategy focused both on financial gain and customer satisfaction. He is also responsible for conducting research to identify new markets and customer needs.