The Covid-19 pandemic has put many emerging markets under a severe stress test, leading to abrupt pauses in booming economies. It would take several years for such economies to recover to the 2019 levels of GDP per capita. Tourism and hospitality have also taken a significant fall around the world. Developing countries have borne the brunt of the pandemic's impact, with an estimated decline of 60 to 80 per cent in tourism last year, according to World Tourism Organisation.
In a recent conversation with IDS Next's long-time customer, Azeem Shah, the Group General Manager of Sea Pearl Beach Resort & Spa and Cox Bazar, Azeem shared his thoughts on the post-pandemic recovery in Bangladesh. Azeem Shah stated that despite domestic tourism having picked up post the pandemic, it has not recovered to its fullest capacity. Having closed borders for so long, locals seek other holiday destinations in developed and popular nations rather than spending their time and money locally. "People have now been patronising the resort areas, however, they are waiting for the outward destinations to open so that they can travel to other countries such as Singapore, Thailand and Dubai. Because when you look at the spend, it is the same- so they rather than go overseas than spend it domestically.", Azeem states.
Developing countries need hotel and tourism establishments to generate foreign exchange, increase job opportunities and gain economic independence. When there is more demand for tourism, there will be more significant economic gain. Many emerging markets now need to focus on tourism attractions to generate more revenue.
Azeem explains that it is in the local Government's hands to strategically plan ways to attract tourism to their respective countries. Global destination events could be a great example of such strategic plans. Most developing countries go unrecognised due to a lack of proper tourism attractive infrastructure, and the motivation to attract tourists. However, Bangladesh is focused on transforming the country into a digitally empowered nation, including digitalising infrastructures and improving telecommunication. This will help attract tourism, and much more. "After all," Azeem says, "the motto of our Prime Minister, Sheik Hasina, is Digital Bangladesh and she is determined on getting this done". For hotels, this would mean more business and partnering with the right hotel technology provider is essential. Azeem continues, "IDS Next has been our technology partner for cloud as well as on-premise solutions. I, personally have been associated with IDS Next since 1991 and I still love them!"
Emerging markets are essential to the fabric of the global economy, and their recovery will be crucial to overcome the effects of the pandemic. Governments around the world are realising the need to build a robust and sustainable tourism economy. Their measures implemented today will shape the economy tomorrow.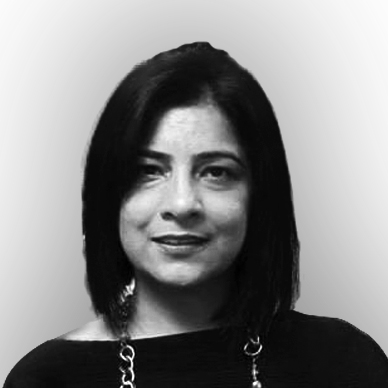 Vice President – Marketing
An internationalist with a diverse background in marketing and supply chain management, Tanya currently serves as Vice President, Marketing at IDS Next Business Solutions. Tanya is responsible for all marketing and branding activities within IDS, including development and execution of marketing strategies and plans to help take the company to it's next level.