A memorable stay is what matters most to the guest. With social media and trends in tech setting the bars up high, creating an exceptional guest experience that goes beyond guest expectations becomes a challenge.
New showers, modern décors and Instagram-worthy aesthetics may help improve profits. However, at the heart of every hotel's potential for profit and success is the quality and consistency of their guest experience, which in turn depends on mobility. This contemporary mobile-centric world calls for mobility like never before, and hoteliers have to hop on to advanced tech- solutions to help them provide the best guest service.
The hospitality industry is dominated by customer service, and hotel businesses live and die by the satisfaction of their guests. Now that we know how important it is to be customer-obsessed in this day and age, let's dive in and find out a few ways to fulfil guest experience exceptionally.
Turn into Tech-savvy Operators
Gone are the days when businesses relied on pen and paper or excel sheets to track team performance, review guest feedback, or record guest sentiment. Cloud computing streamlines all stages of the application development cycle – requirement gathering, designing, coding, testing, application delivery, and training – with a fully integrated development environment. This environment provides complete, pre-built applications and project management services. With mobile solutions like the range of FX cloud products, hoteliers can turn into tech-savvy operators and automate operations, view real-time information of bookings, and analyse KPIs instantly. Technology may never replace the human element. However, in this new era of limiting human contact, it can, to some extent, help hoteliers make their guests feel more safe and satisfied.
Streamline Staff Management
From making bookings on the go to managing in-room inventories, the modern hotel has a lot to manage. This means an opportunity to streamline operations should be a top consideration. After all, smooth operations play a critical role in efficient requests fulfilling, enhanced company culture, and increased guest satisfaction. Cloud solutions like FX Front Desk enable front desk staff to streamline operations and significantly improve operational efficiency. From a welcoming arrival to a speedy and efficient departure, cloud solutions help staff to create a frictionless experience for guests.
Personalise it!
Personalisation- it's the buzzword, it's the trend, it's all it takes to make your guests feel like they're more than a head on the bed. According to recent research, 75% of consumers are more likely to buy from brands that recognise them by name, recommend services based on past purchases, and know their purchase history. Modern guests consume travel differently than previous generations (from how and when they book to the properties they prefer), and as such, hotels must listen to their unique preferences, be proactive and be ready to meet their expectations.
Empower Your Staff
The staff are the backbone of your hotel, without whom providing a satisfactory guest experience, let alone an exceptional one, is impossible. The impact that motivated, inspired and engaged staff can have on their guests is immeasurable. Cloud solutions like FX housekeeping empower staff with real-time data to tackle priority tasks first. This can help them feel motivated and valued. Implementing mobile solutions can make your operations more efficient and save time for your employees. Employees will feel empowered when they are responsible for non-repetitive tasks and can focus on tasks essential to improving the guest experience.
This new age of increased health and safety concerns and social distancing has called hoteliers to adapt to technology that helps provide their guests with a seamless and contactless experience. Check out FX GeM, a solution that can help hoteliers empower their guests and give them an exceptional guest experience in this new normal.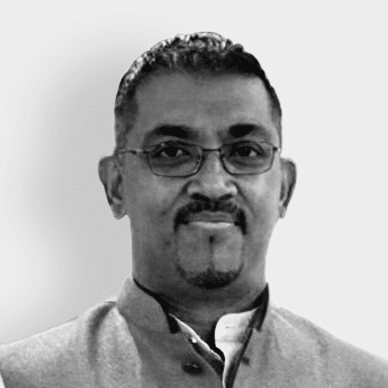 Senior Vice President- SAAS Engineering
An extremely driven and dedicated personnel, Kevin is currently the Vice President of Products at IDS. He has the unique ability to be a strategic leader looking over the entire new development concepts and making them a reality. He works extremely focused in an intense environment and is a result-oriented person. He is responsible for planning, creating and implementing the overall new products strategy. Besides that, he is responsible for setting up the overall strategy for creating company's products and offerings for the future.