Communication is key. We have come across that phrase and its significance quite frequently in the recent past. And it is of no difference in the world of hospitality, where kind words and sweet gestures matter the most. We might be sauntering through the big age of digitalisation, but communication, verbal and non-verbal, will never cease to play a vital role in hospitality. For hotels, the front desk is what fosters this communication and what creates the first impression. It directly interacts with guests in order to meet guest expectations and enhance guest experiences. It is the nerve-centre that connects hotel operations. So, what are a few mission-critical controls that hoteliers can incorporate in order to keep front desk operations running smoothly? Read on to find out!
Staff Training
It is not magic that creates the customer experience – it is the way excellent hotel performers work that creates the magic.'  In order to help the front desk team create this magic, they need to have sufficient training. From offering amenities by picking up subtle signs to becoming a guest specialist, front office staff need to make sure they're equipped with the right technology and skills to enhance guest satisfaction. Creating a front desk training manual will clearly communicate the best practices and roles for your front desk employees. It is also advisable to ask the PMS vendor to train your employees to make sure they know the nuts and bolts of its features. A good PMS solution should be intuitively designed to help front desk staff manage operations seamlessly. The user-friendly nature of the interface should also allow staff to reduce learning time and place greater focus on driving revenue.
PMS Verification
It is important to trust your employees, but it is also important to acknowledge that things can go wrong when there is an opportunity. As the saying goes, better be safe than sorry, it is better to have proper internal controls rather than pay for rectification costs. Verifying guests into the PMS system enables hotel owners to track guest details. This will also avoid unwanted pilferages. Leveraging a great front desk solution will ensure bookings appear in real-time, whether they are made online or with agents over the phone.
Staff Empowerment
Starting with a "Hi" and ending with a "Bye", employees of the Front Office Department often provide the first and last impression of the hotel to guests. Therefore, it is vital that employees display a prompt and courteous attitude to all guests and demonstrate excellence in service. The correct PMS system that enables employees to track guest preferences, booking details and other information will assist them in serving guests better and help them focus on enhancing the guest experience. A good multi property Front desk solution will facilitate a chain level guest profile that allows staff to know their guests better and serve them with a superior experience.
Reviews and Feedback
From ensuring that the staff respond to guests' needs immediately to replying to online reviews about the hotel, managing guest experiences goes a long way. According to a recent survey, 94% of business travellers and 80% of leisure travellers expressed interest in using smartphones to request services and message the hotel staff. By leveraging guest information from a PMS or CRM system, hotel staff can send personalised text messages based on guest profile and preferences, and use that data to automate messages. This can help the staff have better control over responding to requests and reviews instantly.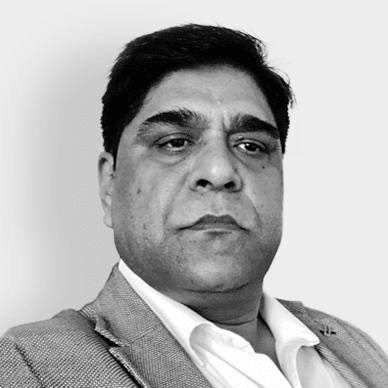 Chief Revenue Officer
As the Senior VP for Middle East & Africa, Rajesh P Yadav lovingly known as "RPY" at IDS is one of our most enigmatic leaders who is extremely capable in strategic planning, business operations and business development. He identifies new potential markets and find ways to build new clients for IDS in these new markets.