The forces of the hospitality industry have long been captivated by futuristic concepts, often inspired by movies. Far-fetched ideas are now becoming a reality, keeping up with modern demands, thanks to the advancements in smart hospitality. This has transformed the way businesses operate, providing them with a competitive edge in the rapidly evolving industry.
The industry has never failed when it comes to meeting the evolving guest needs and combining novelties together to bring new types of hospitality sensations. This was one of the major reasons that led to the beginning of the aparthotel hospitality culture.
In the 2020s, the popularity of the aparthotels rose with the rapid rate of urbanisation and the increasing needs of city-based hospitality. In fact, most of the modern aparthotels are found in metropolitan cities such as Dubai, Abu Dhabi, Doha, Bangkok, Singapore and Seoul.
Number of hotels and hotel apartment buildings in the Emirate of Dubai in 2022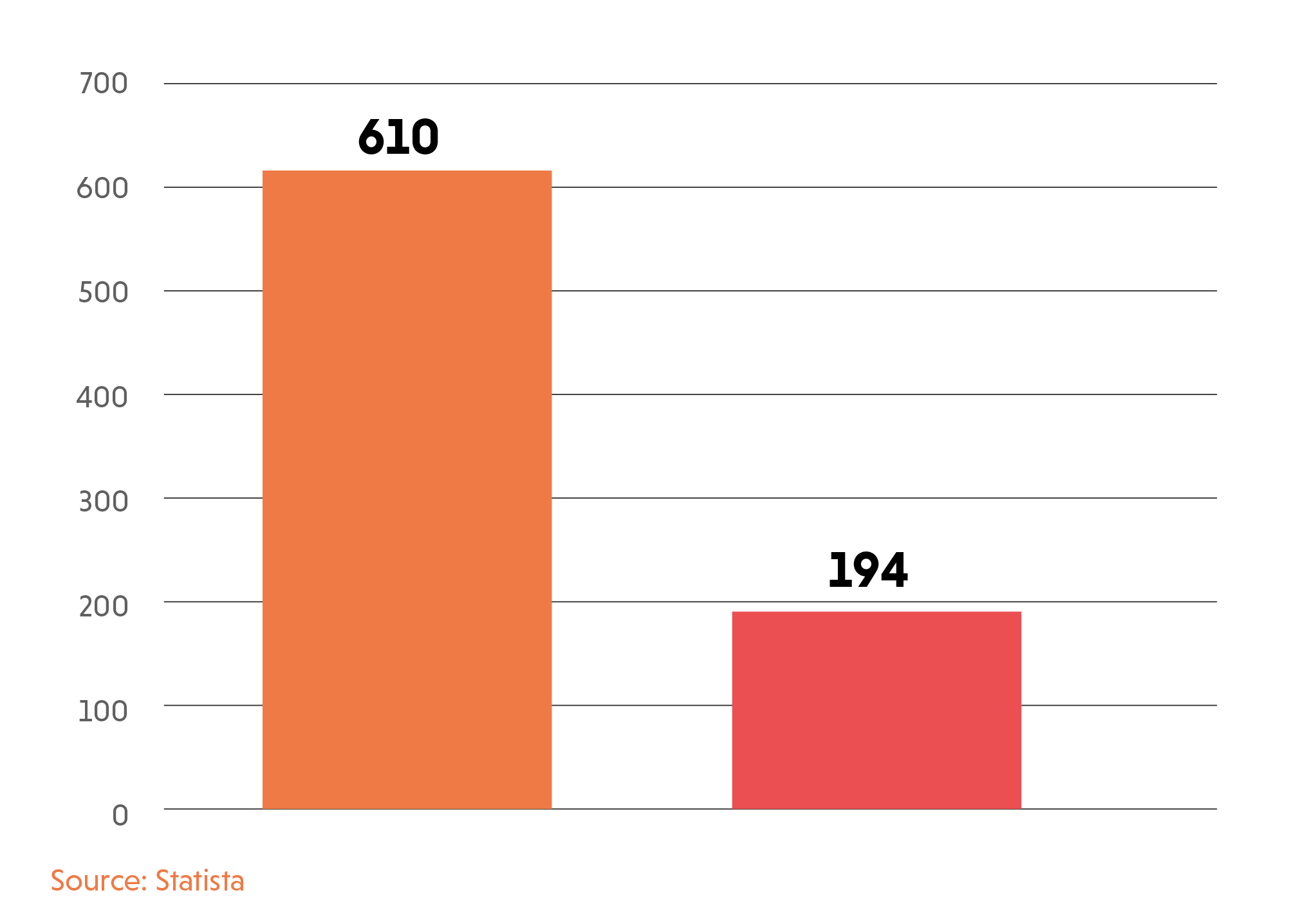 What are aparthotels?
An apartment hotel, also known as an aparthotel, provides guests with the convenience of an apartment and the services of a hotel, all accessible through a hotel-style booking system. These complexes typically feature fully furnished apartments, housekeeping services, and other amenities such as 24-hour reception, on-site dining, and fitness facilities. Whilst the experience in an aparthotel is much similar to renting an apartment, it comes with no fixed contracts, and occupants can always check out.
Historically, apartments have always caught the eyes of business travellers who wanted extended stays. However, the shifts in the global markets over the past 36 months have affected guests' attitudes about accommodation and travel. As a result, the sector now caters to a broader audience comprising both leisure and business travellers. This includes group travellers and solo travellers, as well as travellers who are seeking remote escapes and those who love a buzzing city. Hotels are evolving into places where guests can not only stay but also live their best vacation.
These are the primary reasons for the growth and popularisation of aparthotels. An alternative option that is neither just a hotel nor an apartment; but instead combines the amenities of a hotel with the privacy of a home.
How can aparthotels accommodate multiple types of guests?
The modern guest's love for privacy, personalisation, convenience and flexibility has led aparthotels to become one of the most preferred urban accommodations across multiple demographics.
Business travellers
Aparthotels offers just the right ambience for business travellers. For instance, they provide in-room amenities, including Wi-Fi and a comfortable living room to hold meetings or the privacy and peace to relax after a long day of conferences. Business travellers also often face challenges such as constantly eating from out, which can be too expensive. This can be solved with an equipped kitchen in an aparthotel, making it perfect for business travellers.
Family
Family vacations often seek luxury and comfort, and when travelling with children, the need for simple amenities within an arm's reach is almost a must. Children tend to look for the comforts of home when searching for holiday accommodation. As a space that can give everyone a separate room, a shared space, an aparthotel is the perfect accommodation type for families.
Friend groups
Travelling friend groups often prefer their own bedrooms, but will still require a space to lounge together after a long day of exploring. Apartment hotels provide these exact needs, shared kitchen areas, communal space to spend quality time in, TVs, charging docks and even Wi-Fi.
Couples
For couples, getting a break from the busy lifestyle and spending some good time with their partner is the priority. Aparthotels that offer modern one-bedroom apartments, in-venue restaurants, and even attached kitchens that facilitate romantic meal cooking are the ideal solution.
Solo-leisure travellers
Solo leisure travellers love to do things in their own pace and the privacy offered by aparthotels makes it just the right type of accommodation for them. Whether it is to cook their own meals or lounge in a comfortable living room while enjoying the skyline of a new city. Aparthotels can empower the solo travellers to enjoy their independence to the fullest while travelling.
How technology helps aparthotels give the best guest experience?
The adoption of hotel technology in the industry keeps changing the experience for guests and employees alike.
Hotels and aparthotels are transforming into something sophisticated, integrating next-generation technology into their amenities and management systems.
Smart technology
Smart amenities include voice-controlled systems such as smart lights, smart locks, blinds and even speakers that act as personal assistants. Similar to modern voice assistants, Siri or Alexa, smart assistants can immediately send guest requests to room service attendants and stewards. Additionally, there are also leak-sensing alerts that can prevent flood damage and repairs.
Sustainable strategies
Aparthotels are also becoming greener and conserving energy with automated lights and AC units that switch themselves off once the space is vacated. With migration to digital and cloud solutions, smart technology and the focus on renewable energy such as solar power, aparthotels are now ensuring a combination of luxury and sustainability.
Online booking
Aparthotels often use website booking portals that facilitate online bookings. The latest hotel technology, such as reservation modules integrated with the hotel's property management system, can increase convenience for guests further in the booking. Additionally, the aparthotel staff can get a steady flow of guest data into their database, save guest preferences information from their website and other reservation platforms in a central database, and even monitor and manage RevPAR per venue optimise pricing strategies.
Mobile and contactless check-in
One of the modern needs that rose over the last few years was the preference for mobile and contactless check-ins that enable guests to check in using their smartphones, save time, and eliminate the need to form long lines at the reception desk. Most aparthotels have also discovered the benefit of providing keyless room entry when ensuring guest comfort and safety. Guests no longer have to worry about misplacing their keys or the safety of themselves and their belongings while not in the apartment.
Exclusive membership management
Aparthotels offer more extended accommodation than an average hotel. As a result, most venues can benefit from providing temporary but exclusive membership to facilities such as gyms, on-site restaurants, boutique shops, nightclubs, wellness centres, on-site movie theatres and even indoor or outdoor sporting arenas. An integrated central reservation, club or spa management module can simplify the membership and loyalty program management of such facilities. This will enable seamless staff operations and a comfortable guest experience.
What does the future hold for aparthotels?
Aparthotels must keep up with evolving guest preferences by offering larger, more flexible accommodation spaces that cater to diverse demographics. As guests seek unique and immersive experiences, hospitality businesses must provide the amenities and services that meet their needs. Smart technology helps stay ahead of the competition and deliver unforgettable guest experiences. The future of hospitality is exciting, and those who adapt to changing demands will thrive.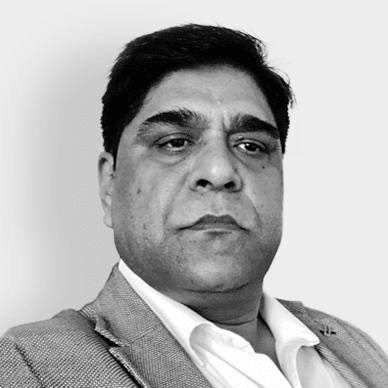 Chief Revenue Officer
As the Senior VP for Middle East & Africa, Rajesh P Yadav lovingly known as "RPY" at IDS is one of our most enigmatic leaders who is extremely capable in strategic planning, business operations and business development. He identifies new potential markets and find ways to build new clients for IDS in these new markets.