Traditionally, tourism has been one of the largest foreign exchange earners in Sri Lanka. The country takes its pride as a tropical island blessed with history, culture, and nature and is best known globally for its hospitality, making it a perfect destination for international and local travellers seeking a peaceful or adventurous escapade.    
Now, more than ever, the value of tourism and hospitality in the country's economy is highlighted. Owing to the strict vaccination regulations, loosening quarantine protocols and the rise of revenge travel, the country's tourism industry is making its comeback in the new norm.   
The number of foreign tourist arrivals in Sri Lanka in August 2022 marked a whopping 649.2% compared to last year. Combined with Sri Lanka's diverse ecosystems, this surge in tourist arrivals provides a massive opportunity for the hospitality and tourism industry and, by extension, hoteliers.   
That said, there is no doubt that the pandemic will change how we travel in future, with digitalisation and health protocols heavily influencing the choices of tourists. For hoteliers, this means looking for new avenues—cue practices like contactless check-ins, and reduced foot traffic within indoor spaces, that guarantee the safest and the comfiest travel experience as they visit the paradise island.    
As innovators in hospitality solutions, this is where IDS Next step up to help hoteliers to navigate the new norm while providing the ultimate guest experience.    
Our enterprise technology solutions range across cloud, on-premise and hybrid systems built for hoteliers to streamline their operations, from managing daily administrative operations to ensuring an ultimate guest experience.    
IDS NEXT's hotel Property Management Systems (PMS) facilitate contactless check-in, front office management, guest request and housekeeping management, finance, inventory management and procurement. This award-winning software also automates and streamlines front and back-office hotel operations, covering all departments. 

 

Cloud-based guest services modules improve the customer experience by providing convenient check-in methods that reduce in-person contact. It provides a complete contactless journey for guests from check-in to check-out, with the entire guest journey guided through digital links and QR code scans that eliminate all touchpoints.  

 

Cloud POS systems further facilitate secure payment portals, enabling swift and contactless transactions.    

 

Centralised based Solutions makes chain or group hotels manage hotel operations centrally from different geographical locations.

 

All solutions are certified under IS0-27001 and PCI DSS security standards to keep your data safe at all times. This not only enhances the security of hotel operations but also boosts the trustworthiness of data with guests. 

 
But why choose IDS solutions in creating that seamless journey for your guests? Our Enterprise Full-Stack solutions feature the latest tools that can be deployed at any hospitality property, ranging from hotels and restaurants to wellness centres, clubs and leisure sites, making them ideal for multiple businesses operating within the hospitality industry. At IDS Next, we also ensure flexibility and easily deployed implementations. Moreover, our Cloud solutions are also available in single modules and as an all-in-one solution to meet your unique hotel and hospitality management requirements.    
Guest personalisation must be paramount to provide them with an enhanced vacation experience. IDS Next hospitality technology solutions enable hoteliers to reach the rising standards and demands of the industry with maximum efficiency and minimal effort from the management.  
About IDS NEXT 
IDS Next is the leading provider of smart hotel software across Southeast Asia, the Indian Ocean, the Middle East, Africa, and Oceania, serving over 6,000 customers in 45 countries with $10 million in daily transactions and 300,000 daily check-ins.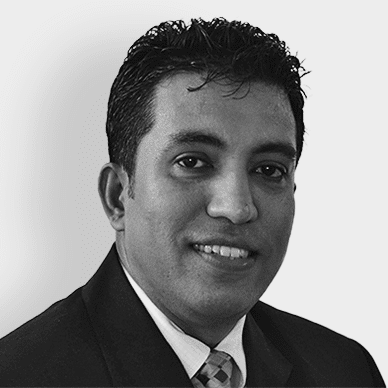 Vice President & Country Head of Sri Lanka and Maldives
Looking after entire Sri Lanka and Maldives, Nandika as a VP is responsible for the Sales and Operations team encompassing hospitality software. His years of expertise in IT and strategic management has helped in contributing to streamlining the technological needs of IDS clients.